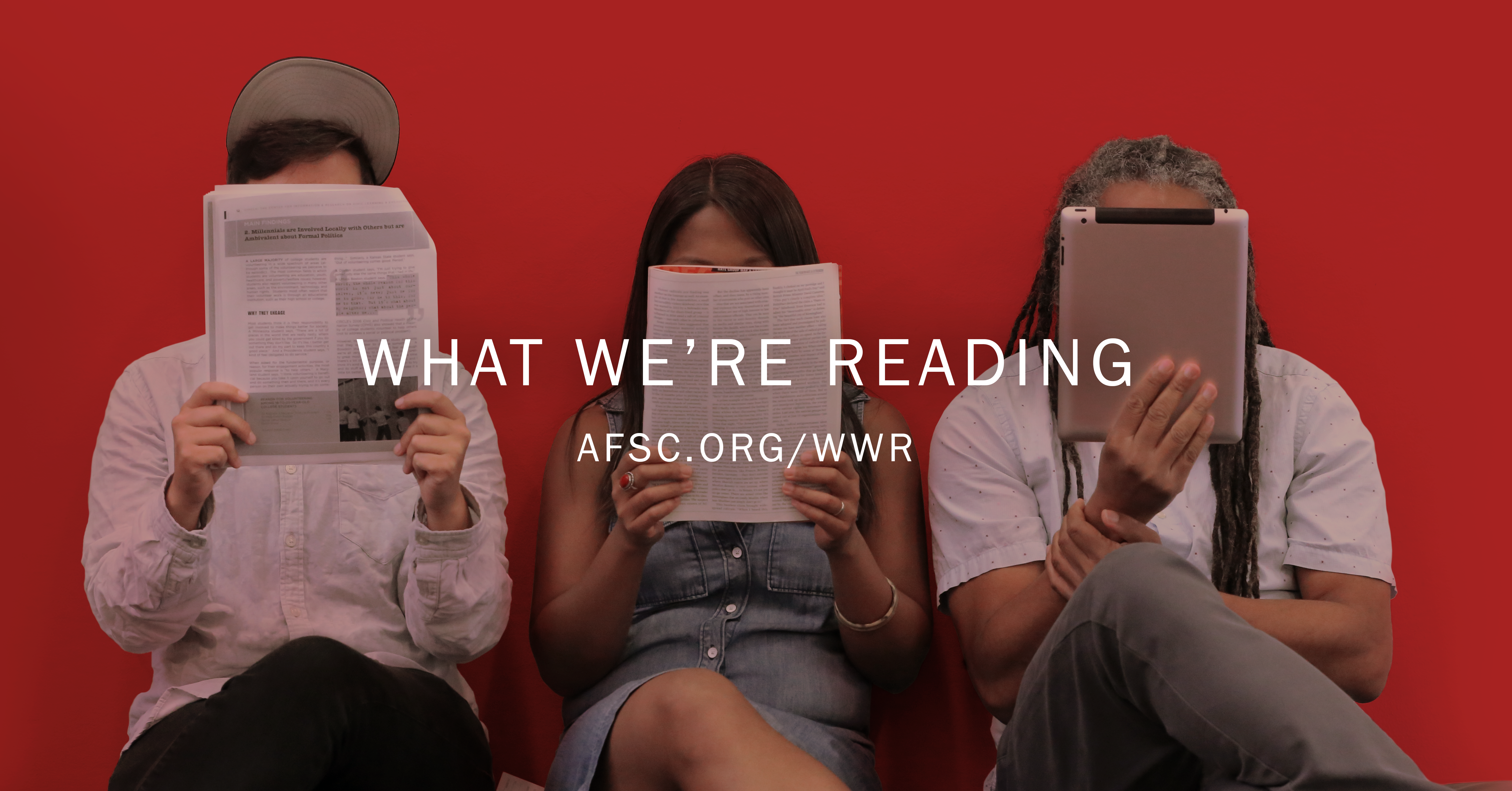 This week, confirmation hearings began for President-elect Donald Trump's Cabinet nominees. The hearings were met with protests both on and off the Senate floor. Here's what we're reading to learn more.
The Donald Trump cabinet tracker by Russell Berman via The Atlantic
"The confirmation process began in earnest this week, with several nominees testifying in Senate hearings. They include two of the most important Cabinet posts: Senator Jeff Sessions, the nominee for attorney general, and Rex Tillerson, Trump's pick for secretary of state." 
Protesters disrupt Jeff Sessions confirmation hearing with KKK call-out by Emily Singer via .Mic
"As Sessions himself was delivering his opening statements, two groups of protesters chanting 'No Trump, no KKK, no fascist USA' began disrupting and were subsequently removed by Capitol police officers."
Protesters rally outside Rex Tillerson's Secretary of State hearing in D.C., by Lindsay Meiman via AlterNet
"Washington, DC -- Joined by 15 T-Rex dinosaurs, more than 200 people marched through the U.S. Capitol and rallied outside of the Dirksen Building to demonstrate mass public opposition to the appointment of recent former CEO of ExxonMobil Rex Tillerson as Secretary of State, urging senators to #RejectRex."
Donald Trump's billionaire Cabinet delayed: Confirmation hearings of four nominees pushed back for further vetting, by Sophia Tesfaye via Salon
"Hearings for Trump's choice to lead the Department of Education, Betsy DeVos; his labor secretary nominee, Andrew Puzder; his commerce secretary nominee, Wilbur Ross; and for Rep. Mike Pompeo, Trump's pick to lead the Central Intelligence Agency, were all postponed Tuesday.
Democrats are taking credit for the delays after days of public calls to slow down the process in order for the Senate to properly examine potential conflicts of interest for some of Trump's wealthiest and most controversial nominees."
Read the scathing 1986 letter Coretta Scott King wrote opposing Sessions' federal nomination, by Breanna Edwards via The Root
"'I do not believe Jefferson Sessions possesses the requisite judgment, competence, and sensitivity to the rights guaranteed by the federal civil rights laws to qualify for appointment to the federal district court,' King said, finishing up her letter. 'Based on his record, I believe that his confirmation would have a devastating effect, not only on the judicial system in Alabama, but also on the progress we have made everywhere toward fulfilling my husband's dream that he envisioned over 20 years ago.'"

"This is not a coup, but it's not normal": Trump picks three generals for top foreign policy posts, via Democracy Now!
"What We're Reading" is a weekly feature on AFSC's News and Commentary blog, where we share a curated collection of recent articles on timely issues. "What We're Reading" is meant to spark discussion, debate, and knowledge sharing, and the articles we highlight do not necessarily reflect the official organizational positions of AFSC. We encourage you to tell us what you're reading on these issues in the comments below.