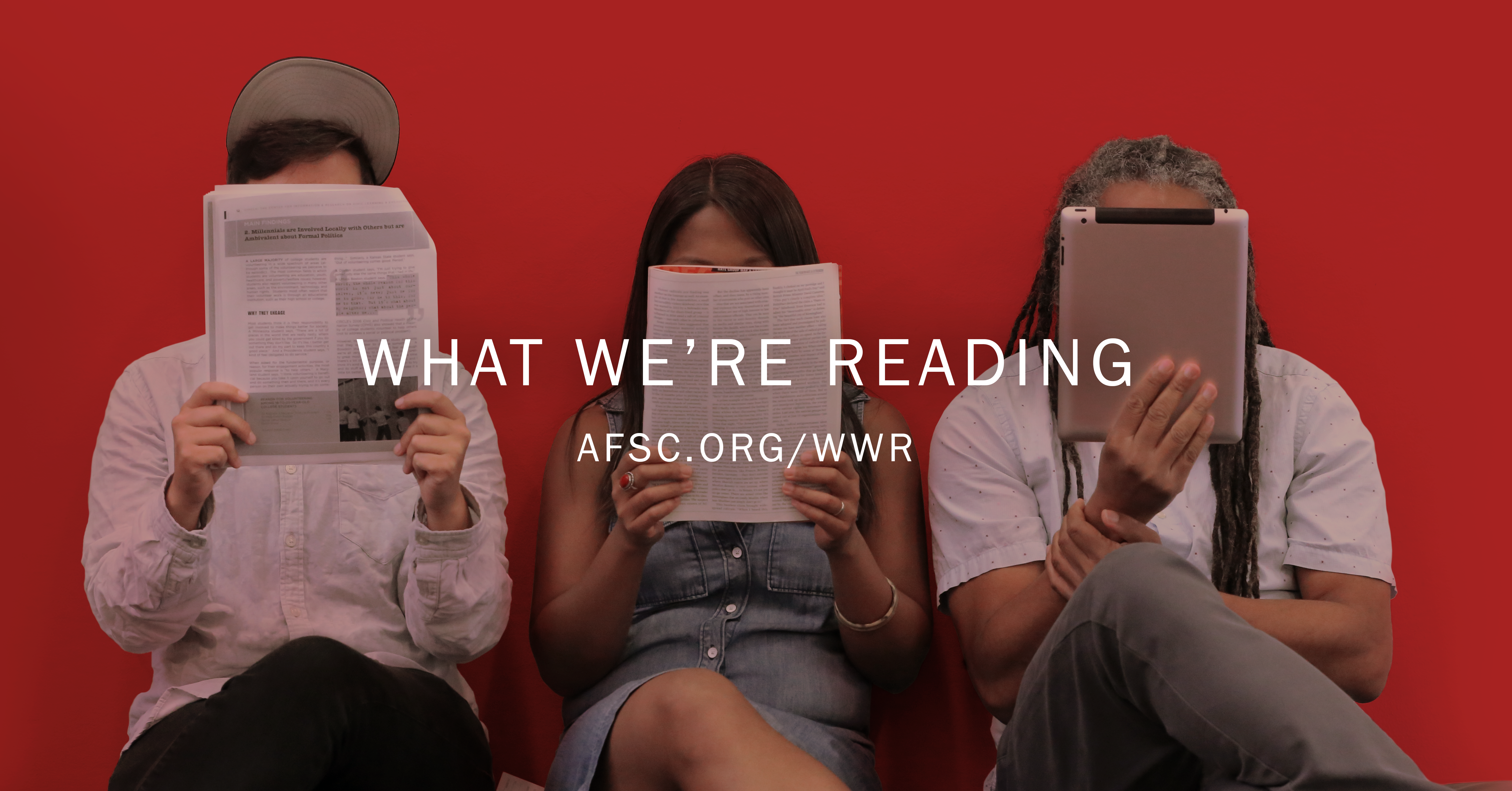 This week, Attorney General Jeff Sessions traveled to the U.S.-Mexico border to unveil new priorities for federal prosecutors' enforcement of immigration law, including aggressive prosecution against immigrants for unauthorized reentry into the United States. He has also reversed the Obama Justice Department's move away from private prisons, backed away from oversight of police departments, and promised to ramp up the failed war on drugs.
Here's what we're reading to learn more.
Jeff Sessions prepares DOJ for crackdown on unauthorized border-crossers, by Elise Foley via Huffington Post
"President Donald Trump vowed to stop unauthorized immigration and expel many undocumented people from the country, and he picked an ally in Sessions, who spent much of his Senate career advocating for tougher enforcement. Now he's getting his chance and is shaping the Department of Justice's mission to expand its emphasis on prosecuting undocumented immigrants. Every U.S. attorney's office in the country ― even far from the border ― will now be required to have a person devoted to coordinating enforcement on immigration, Sessions announced.
The policies he laid out are almost exclusively focused on nonviolent crimes, such as illegally re-entering the country, entering a fraudulent marriage, document fraud and identity theft. U.S. attorneys will now be required to consider prosecution for each. Every adult apprehended at the border will be detained."
How the Justice Department may re-declare the war on drugs (and On Us), by Madison J. Gray via Ebony
"Since Attorney General Jeff Sessions took office we have seen the removal of 46 U.S. attorneys, including two prominent African-Americans in Mississippi; the reversal of a policy that would have allowed federal contracts with the prison industry expire; ordered the review of consent decrees with major police departments; and most recently, ordered the end of a beneficial partnership between the government and the science community.
But the Washington Post has detailed what could be worse than all of those things: a return to the bad old days of the war on drugs. The newspaper reports that Sessions has brought in Steven Cook, a federal prosecutor in Tennessee, to help him turn back some of the policies enacted by former President Barack Obama and former Attorney General Eric Holder regarding criminal justice. According to the Post, the two men plan on returning to the crime-fighting strategies of the 1980s and '90s, when crime was high, and so was the war on drugs, resulting in a detrimental net effect on communities of color."
How Jeff Sessions Is laying the groundwork for authoritarian action, by Adele M. Stan via American Prospect
"But while you weren't looking, Attorney General Jeff Sessions has been courting local and federal law enforcement with the promise of lax oversight of police abuses against citizens, punishment for cities that choose not to use local resources for the hunting of undocumented immigrants, and a renewal of the so-called war on drugs that for decades was little more than a war on Black and brown people. On Tuesday, Sessions disbanded the independent, nonpartisan National Commission on Forensic Science—the people who evaluate the scientific soundness of evidence admitted in criminal trials. The idea seems to be to task law enforcement with deciding the means by which it determines which evidence is permissible, even as the administration seeks ways to lock up people on the pretext of drug possession. The responsibility for making recommendations on the scientific soundness of various means of evidence collection will now fall to prosecutors."
What Jeff Sessions' prosecutor days in Alabama portend for the DOJ's new war on crime, by Pema Levy via Mother Jones
"The case became a major issue for Sessions a year later, when President Ronald Reagan nominated him to a federal judgeship. A Senate committee blocked his nomination amid allegations of racism stemming in part from his targeting of the Marion Three. To his critics, Sessions' handling of the case was as damning as the fact that he had prosecuted it. He could have convened a grand jury in Selma, just down the road from Marion. Instead, it was convened in Mobile, 160 miles away, where the jury would be whiter. Some of the witnesses, elderly black voters, had to board buses in the presence of armed police and FBI officers, mere feet from where state troopers had killed Jackson 20 years earlier. Once in Mobile, the witnesses were photographed and fingerprinted, Turner testified. Several were so shaken by the process that they said they would never vote again. (E.T. Rolison, who worked on the prosecution as an assistant U.S. attorney, says grand juries had generally convened in Mobile and denies that the witnesses were photographed and fingerprinted. Sessions' office declined to comment for this story.)"
Can Baltimore curtail police killings by defying Trump?, by Jamiles Lartey via The Guardian
"Enter the Trump Administration. Trump campaigned on a platform opposing virtually any scrutiny of law enforcement, and selected an attorney general in Jeff Sessions who most expected to embrace the same. Earlier this week, Sessions made good on that expectation, filing a memo to the Baltimore court charged with enforcing the consent decree there, asking for a 90-day pause to 'review and assess' the agreement. The DoJ also asked the judge to postpone Thursday's public hearing, a request that was denied, setting the stage for Carter-Willis and nearly 50 other Baltimoreans to weigh in before the court."
 
"What We're Reading" is a weekly feature on AFSC's News and Commentary blog, where we share a curated collection of recent articles on timely issues. "What We're Reading" is meant to spark discussion, debate, and knowledge sharing, and the articles we highlight do not necessarily reflect the official organizational positions of AFSC. We encourage you to tell us what you're reading on these issues in the comments below.