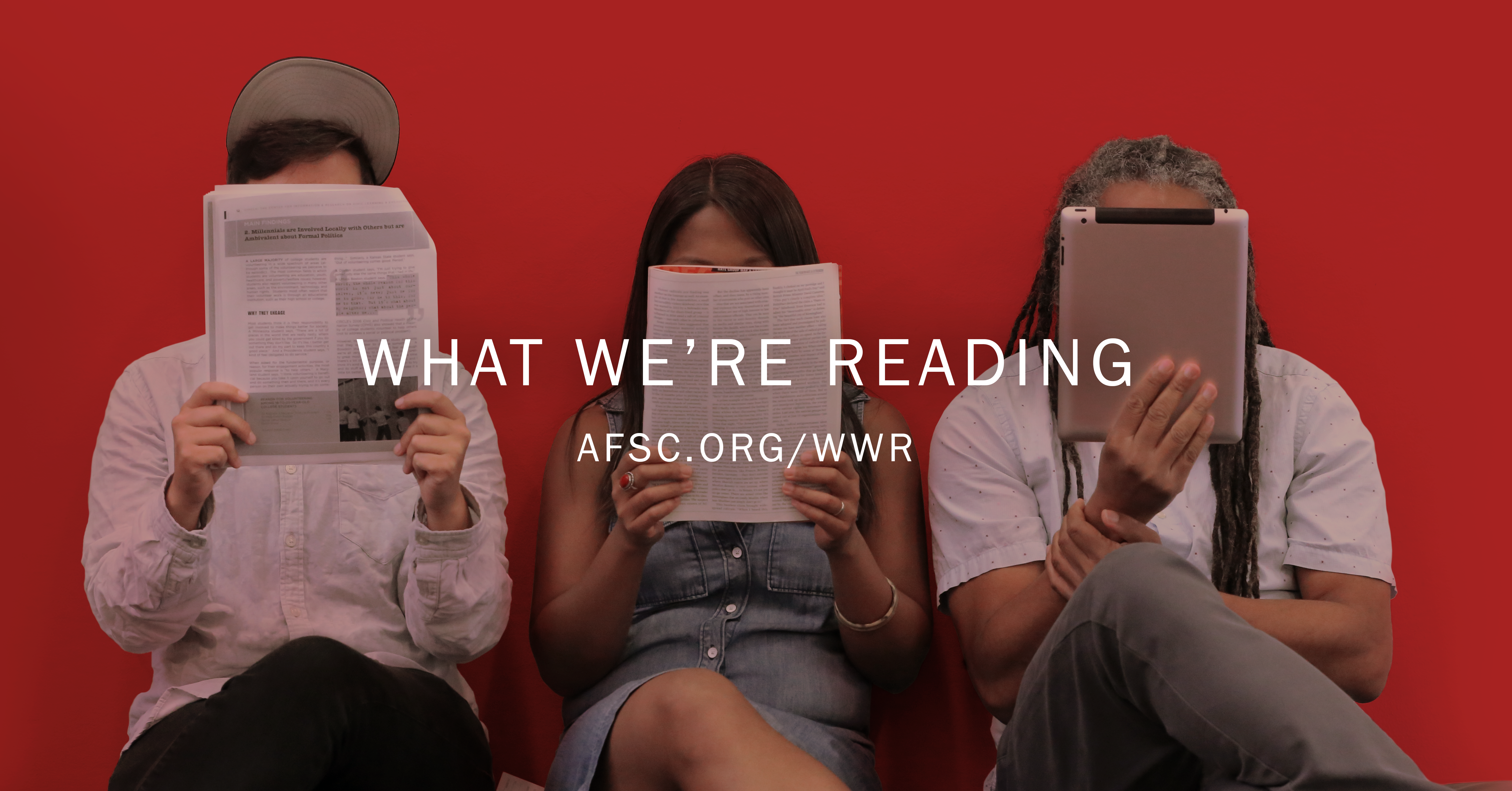 On Thursday the U.S. House of Representatives passed legislation to repeal and replace the Affordable Care Act. If passed into law, the bill would have devastating consequences on millions of people's access to health care while cutting taxes for the wealthy. Here's what we're reading to learn more.
The ACA Repeal: Our Lives Are At Stake, So What Now?, by Kelly Hayes, via Truthout
"I don't expect marginalized people to plead with people who elected Trump. They are not likely to listen to us anyway. White allies and accomplices, you are needed in this outreach. I am not discounting the power or voices of marginalized people -- we have as much, if not more, to lose than anyone in this mess, and we have powerful voices to leverage -- but there are many fronts in this fight. Whether we are educating our communities, hounding senators or telling our stories to the public in op-eds, protests or through artistic expression, we will all have to decide what venue, and what audience, will help us gain the most ground. So take one for the team."
9 Ways The AHCA Is Anti-Feminist, Anti-LGBTQ & Anti-Disability Rights, by Mia Mercado via Bustle
"Primarily through restrictions to Medicaid, AHCA will leave low-income women worse off. In addition to restrictions on where patients can receive services, Medicaid would no longer be required to cover basic care like contraceptives or maternity care starting in 2020. As per the LA Times, nearly 80 percent of Planned Parenthood patients fall at or significantly below the poverty line.
Who benefits financially from the AHCA? Wealthy Americans and insurance companies are among those to receiving large tax breaks. Everyone else suffers."
The "pro-life" party has become the party of death: New research on why Republicans hate poor and sick people, by Chauncey Devega via Salon
"It is long overdue that the American people begin to use this more accurate language to describe the Republican Party, Donald Trump and the right-wing voters who support them. The debate about "repealing and replacing" the Affordable Care Act is not about normal political disagreement or budgetary priorities. It is about who should live and who should die and whether that should reflect how much money you have in your bank account."
Health Care, Human Rights Advocates on Why They Oppose Trumpcare, by Kenrya Rankin via Colorlines
"While many Republican members have admitted that they did not actually read it before voting, many health care and human rights advocacy organizations are quite familiar with the bill and critical of the changes it will make to the system. Here's why several organizations think the AHCA is bad for America."
 The Devastating Process of Dying in America Without Insurance, by Mark Betancourt via The Nation
" Some 28 million people in the United States do not have health insurance, and for the dying and their families, lack of insurance is devastating. Though the care needs that arise with terminal illness are simple, they are often prohibitively difficult to meet without insurance. The uninsured and their families are left to navigate public and charity end-of-life care options that vary widely across the country, if they are available at all. There are no data on how or where the uninsured access this care, and the scope of unmet need is virtually unknown. What is known is that, at the end of their lives, many uninsured people quite literally cannot afford to die with dignity."
Hundreds stage impromptu protest as Republicans vote to strip away health care by Esther Yu His Lee via Think Progress
"Chanting slogans like "vote them out" and "shame, shame, shame," several hundred people gathered in a park near the Capitol building around noon to protest the latest version of Trumpcare that could result in as many as 24 million Americans losing their health coverage by 2026."
"What We're Reading" is a weekly feature on AFSC's News and Commentary blog, where we share a curated collection of recent articles on timely issues. "What We're Reading" is meant to spark discussion, debate, and knowledge sharing, and the articles we highlight do not necessarily reflect the official organizational positions of AFSC. We encourage you to tell us what you're reading on these issues in the comments below.