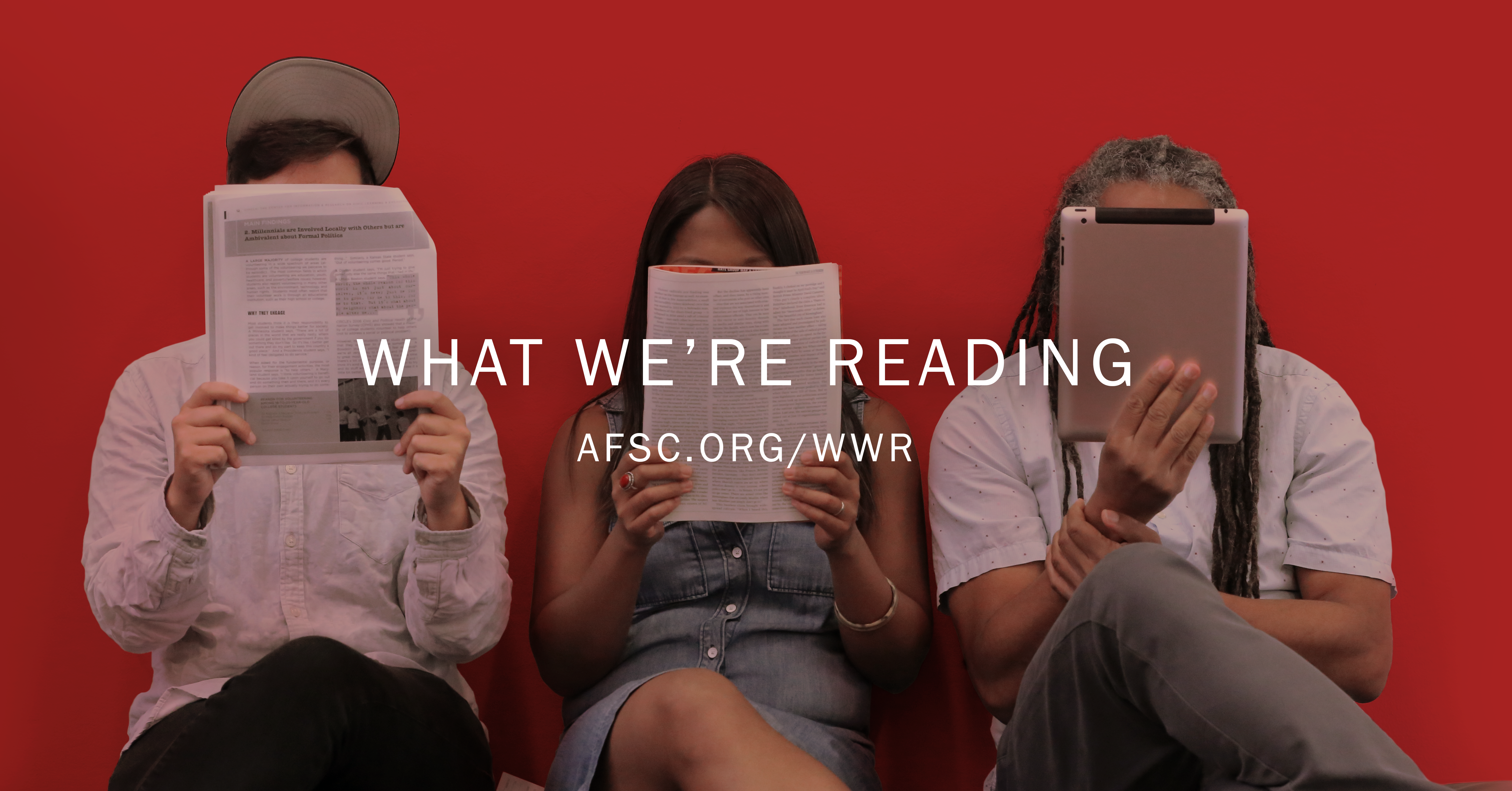 There are currently 21.3 million refugees throughout the world. Wealthy countries like the United States—which has played a role in instigating military conflict that leads to mass displacement across the globe—are doing little to alleviate this crisis. Here's what we're reading to learn more.
Ten countries host half of world's refugees, via Al Jazeera

"In a report published on Tuesday, Amnesty International said the unequal share was exacerbating the global refugee problem, as inadequate conditions in the main countries of shelter pushed many to embark on dangerous journeys to Europe and Australia. The London-based group said 56 percent of the world's 21 million refugees are being hosted by just 10 countries—all in the Middle East, Africa and South Asia." 
Millions of refugees are suffering from the crisis of having a passport from 'nowhere,' by Vijay Prashad, via AlterNet

"Great noises are made in Western capitals about the devastation in Syria—calls for No Fly Zones rattle along once more. Of course the death and destruction is repulsive—the slide of one more country into the shadows shameful. But there is no evidence that such rhetoric would amount to anything. It is a shallow morality that is eager to bomb another country but not to welcome its fleeing citizens."
U,S. shut Haitians out just days before hurricane hit their homeland, by Martha Pskowski via Truthout
"Bernard is among the 2,000 Haitians who have found themselves stuck in Tijuana, as a recent policy change has complicated their plans to reach the US: On September 22, 2016, the US repealed the Temporary Protected Status (TPS) that it had granted to Haitian immigrants starting in 2012 due to the humanitarian situation following the 2010 earthquake.
'I hold the government of the United States responsible for this crisis,' says Margarita Andonaegui of the Salesiano Padre Chava shelter in downtown Tijuana. She has been helping Haitians since hundreds starting arriving in the border city in May."
Why America can't afford to shut the door on Syrian refugees, by Daniel Gaynor via Huffington Post

"Many Americans are wondering if we're doing enough to stem the suffering in Syria. There are now nearly 5 million Syrian refugees, overwhelming fragile Middle Eastern neighbors like Lebanon, Turkey, and Jordan. Worldwide, this means there are more refugees today than any time since World War II. And, on a human level, the destruction is gut-wrenching. Look no further than this chilling video from inside one of the few remaining emergency rooms in Aleppo.
The crisis is mounting, but in Congress and many state capitols, leaders refuse to act. Within the past year, 25 Republican governors vowed to stop any Syrian refugees from entering their states. In Washington, many Republicans in Congress are currently fighting tooth-and-nail to halt all Syrian refugees from earning a U.S. visa."
"What We're Reading" is a weekly feature on AFSC's News and Commentary blog, where we share a curated collection of recent articles on timely issues. "What We're Reading" is meant to spark discussion, debate, and knowledge sharing, and the articles we highlight do not necessarily reflect the official organizational positions of AFSC. We encourage you to tell us what you're reading on these issues in the comments below.