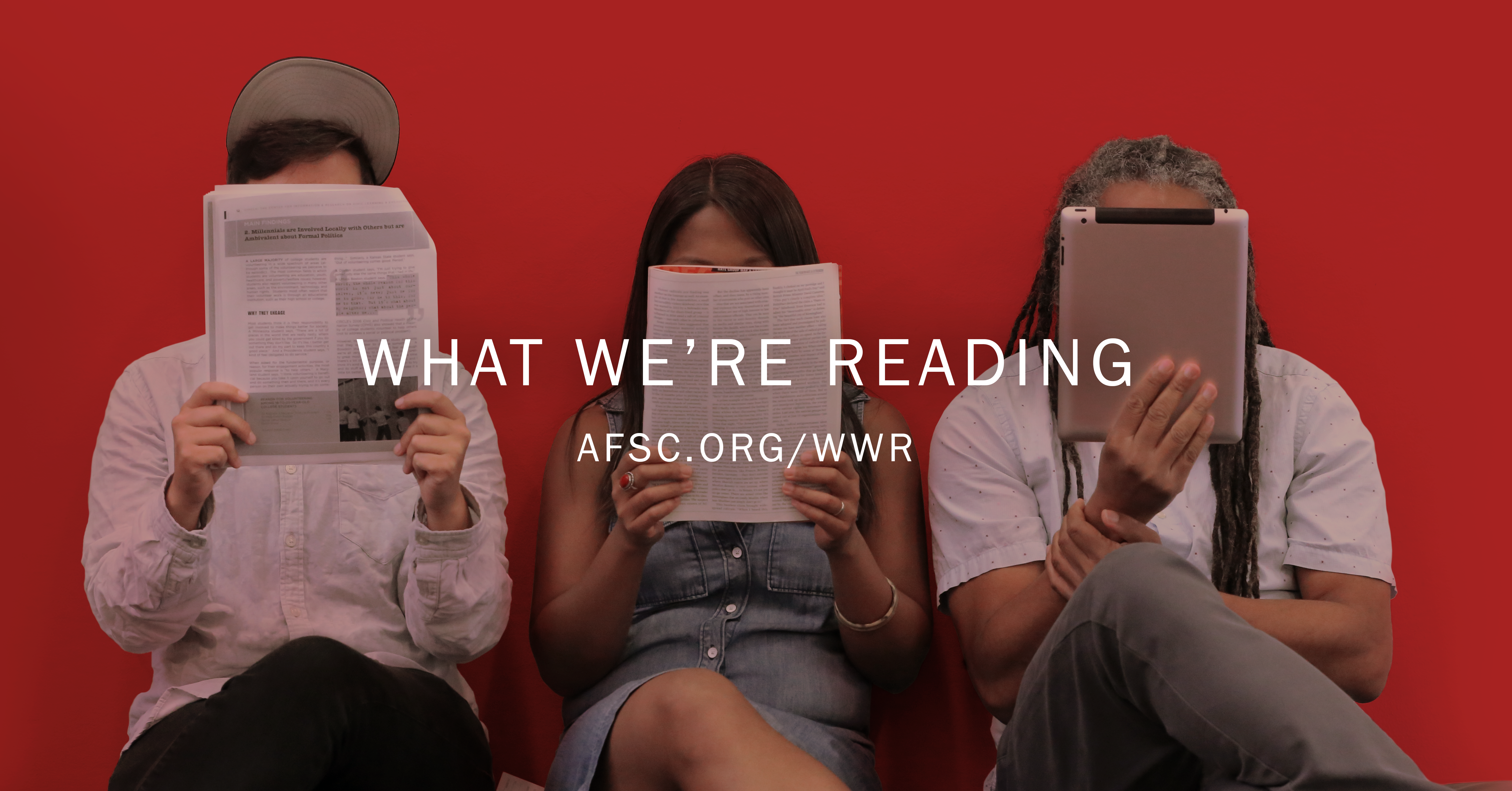 This week, Foreign Policy published an FBI memo from early August that claims there is an increased threat of violence from "Black Identity Extremists," a term recently invented by law enforcement. Activists and defenders of civil liberties across the country were quick to point out that this both had no basis in fact, and could easily be used to justify surveillance and disruption of Black activists. Here's what we're reading to learn more.   
The FBI's New U.S. Terrorist Threat: 'Black Identity Extremists', by Jana Winter and Sharon Weinberger via Foreign Policy Magazine
"The report, dated Aug. 3—just nine days before the white supremacist rally in Charlottesville turned deadly—appears to be the first known reference to "black identity extremists" as a movement. But former government officials and legal experts said no such movement exists, and some expressed concern that the term is part of a politically motivated effort to find an equivalent threat to white supremacists."
FBI's hunt for "black identity extremists" echoes civil rights movement-era war on black activists, by Aaron Morrison via Mic
"Dante Barry, executive director of Million Hoodies for Justice, a civil rights group founded after Trayvon Martin was killed in 2012, said he sees BIE as the FBI's latest attempt to 'cause panic and confusion among black organizers.'
'Regardless of whether [BIE] is being moved by Donald Trump or not, I think, if anything, we should know that the FBI hasn't ever been on our side,' Barry, who believes he has been watched by law enforcement because of his activism, said in a phone interview on Monday. 'If anything, it is incumbent on us to govern our political activities smartly and safely. This is a moment that all of us need to stay close to our people and stay vigilant.'"
Leaked FBI report stokes fears of 'Black Identity Extremists.' We've seen this before., by Sam Fulwood III via Think Progress
"As outrageously racist and misguided as the FBI report and its underlying symbolism are, I find it neither shocking nor unexpected. In fact, the broad-brush depiction of black Americans is the predictable reaction of an administration that seems hell-bent on attacking Americans who aren't white, affluent or conservative. Portraying black people who are upset with killer cops as violent and other-worldly fits neatly within the racist narrative employed by the White House to advance its political goals, regardless of whether it actually directed the bureau to do so."
BIE, Felicia: Fighting for Justice and Our Basic Human Rights Isn't Extremism, by Monique Judge via The Root
"The shaky premise of the entire 'black identity extremists' narrative is that in response to the unending cycle of black lives being cut down by police who are never punished, black people will react with violence against police. This is a false-flag attack. There is data that directly contradicts this narrative. The fact is, the number of police officers killed on the job (pdf) is far lower than the number of civilians killed by police, and when police are killed by citizens, statistics suggest that it is more often by white perpetrators than black."
Targeting black activists, FBI designates 'black identity extremists' as a terrorist threat, by Kelly Macias via Daily Kos
While this is isn't new, it is incredibly scary and we should remain very vigilant. This has important implications as to how the Trump administration plans to carry out a program to demonize and target black activists—and activists of color more broadly. With Jeff Sessions at the Justice Department, who knows what kind of laws they'll come up (or even break) to surveil and jail folks? It's also yet another demonstration of their clear commitment to advancing a white nationalist agenda. So far they've identified Muslims as a terrorist group, identified Latino immigrants as a threat and now blacks. Who's next? 
"What We're Reading" is a weekly feature on AFSC's News and Commentary blog, where we share a curated collection of recent articles on timely issues. "What We're Reading" is meant to spark discussion, debate, and knowledge sharing, and the articles we highlight do not necessarily reflect the official organizational positions of AFSC.