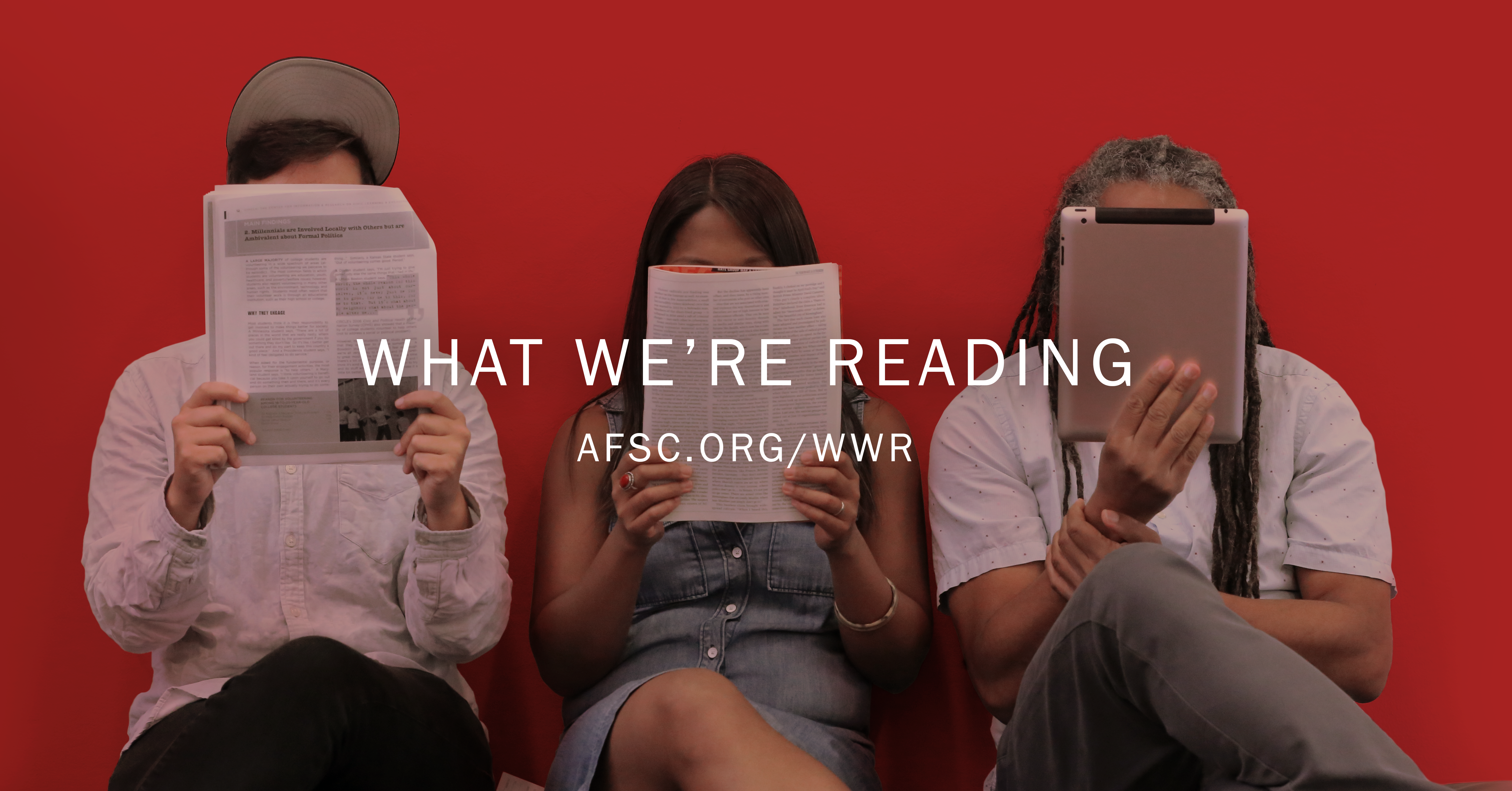 Since taking office, President Donald Trump signed several executive orders—including a dramatic and chilling expansion of immigration enforcement. On Friday, he signed the "Muslim Ban," an order curtailing refugee programs and banning all immigrants and visa holders from seven Muslim-majority countries from entering the U.S. Here's what we're reading to learn more:
The wall is the least aggressive part of Trump's executive actions on immigration, by Dara Lind via Vox
"Trump signed an order that directs the Department of Homeland Security to begin construction on a wall between the U.S. and Mexico—while cracking down on people who cross the border now, many of whom are children and families seeking asylum from Central America. A second order, also signed Wednesday, began to loosen restrictions on whom immigration agents can apprehend and deport within the United States—allowing immigration agents to adopt a broader definition of 'criminal' to deport more people faster."
Trump's Muslim immigration executive order: If we bombed you, we ban you, by Zaid Jilani via The Intercept
"What all seven countries also have in common is that the United States government has violently intervened in them. The U.S. is currently bombing—or has bombed in the recent past—six of them. The U.S. has not bombed Iran, but has a long history of intervention including a recent cyberattack.
It's like a twisted version of the you-break-it-you-buy-it Pottery Barn rule: If we bomb a country or help destabilize its society, we will then ban its citizens from being able to seek refuge in the United States."
The lives interrupted by Donald Trump's immigration ban, by Dorian Geiger via Al Jazeera
"Early on January 29, a federal judge in Brooklyn issued an emergency stay on Trump's travel ban, allowing the release of hundreds of detained green-card holders and effectively blocking their deportation. Yet, hundreds, perhaps thousands, more remain in limbo around the world."
A radical expansion of sanctuary: Steps in defiance of Trump's executive order, by Marissa Franco via Truthout
"If Trump seeks to strip us of sanctuary, then we must defy him. And our defiance must not simply recreate what existed, but instead expand, reimagine and breathe life into its possibilities.
Creating sanctuary in our local communities will require focusing on places and people many of us tend not to notice. There is no silver-bullet plan. There is no national government or national movement leader who will come save us. To jumpstart ourselves, we have to start where we are, where we live, and we have to get out of our bubbles.
We are fighting for the widest idea of sanctuary, and that vision, that aspirational demand, is under profound attack. Through collective action, however, we can create our own walls—walls of protection—that Trump cannot conquer."
Activists in U.S. Cities Respond to Trump's Pipeline Orders, by Yessenia Funes via Colorlines
"The memorandum on the Dakota Access Pipeline directs the Army Corps of Engineers to withdraw its December memo where it laid out its decision to prepare an Environmental Impact Statement (EIS). The administration essentially wants the Corps to, as Estrin put it, 'pretend that everything that happened from July to December didn't happen,' and just complete the final section of the pipeline, which will go through the Lake Oahe crossing of the Missouri River."
'Global gag rule' on abortion puts $9 billion in health aid at risk, activists say by Karen McVeigh via The Guardian
"'What business is it of the U.S. government to determine what groups across the world, working in what might very well be legal in their own countries, do with their own money?
'This is not a pro-life policy,' said Ehlers. 'There is already no U.S.-taxpayer assistance going to pay for abortion. This is a policy denying women life-saving services. It will cut off funding for groups providing HIV testing kits to teenagers, it will cut malaria programmes. We are imperilling and endangering global health programmes.'"
Donald Trump's immigration orders will make private prison companies filthy rich, by Keegan Hamilton via Vice News
"The Trump administration's enforcement priorities, also outlined in Wednesday's executive order, will likely ensnare hundreds of thousands of people, including asylum seekers who present themselves at the border, undocumented immigrants who have merely been accused of crimes but not found guilty, and others convicted of petty offenses like driving without a license. All of those people could end up being locked up indefinitely—and the current detention facilities are already at capacity.
'This is an enormous boondoggle for the private prison industry,' said Carl Takei, a staff attorney at the ACLU's National Prison Project. 'The people that will benefit from these executive orders are not American taxpayers but corporations that are making a killing off of jailing asylum seekers and other immigrants.'"
"Let Them In": Thousands Descend on Nation's Airports to Protest Trump's Refugee & Muslim Ban, via Deomcracy Now!
 "What We're Reading" is a weekly feature on AFSC's News and Commentary blog, where we share a curated collection of recent articles on timely issues. "What We're Reading" is meant to spark discussion, debate, and knowledge sharing, and the articles we highlight do not necessarily reflect the official organizational positions of AFSC. We encourage you to tell us what you're reading on these issues in the comments below.