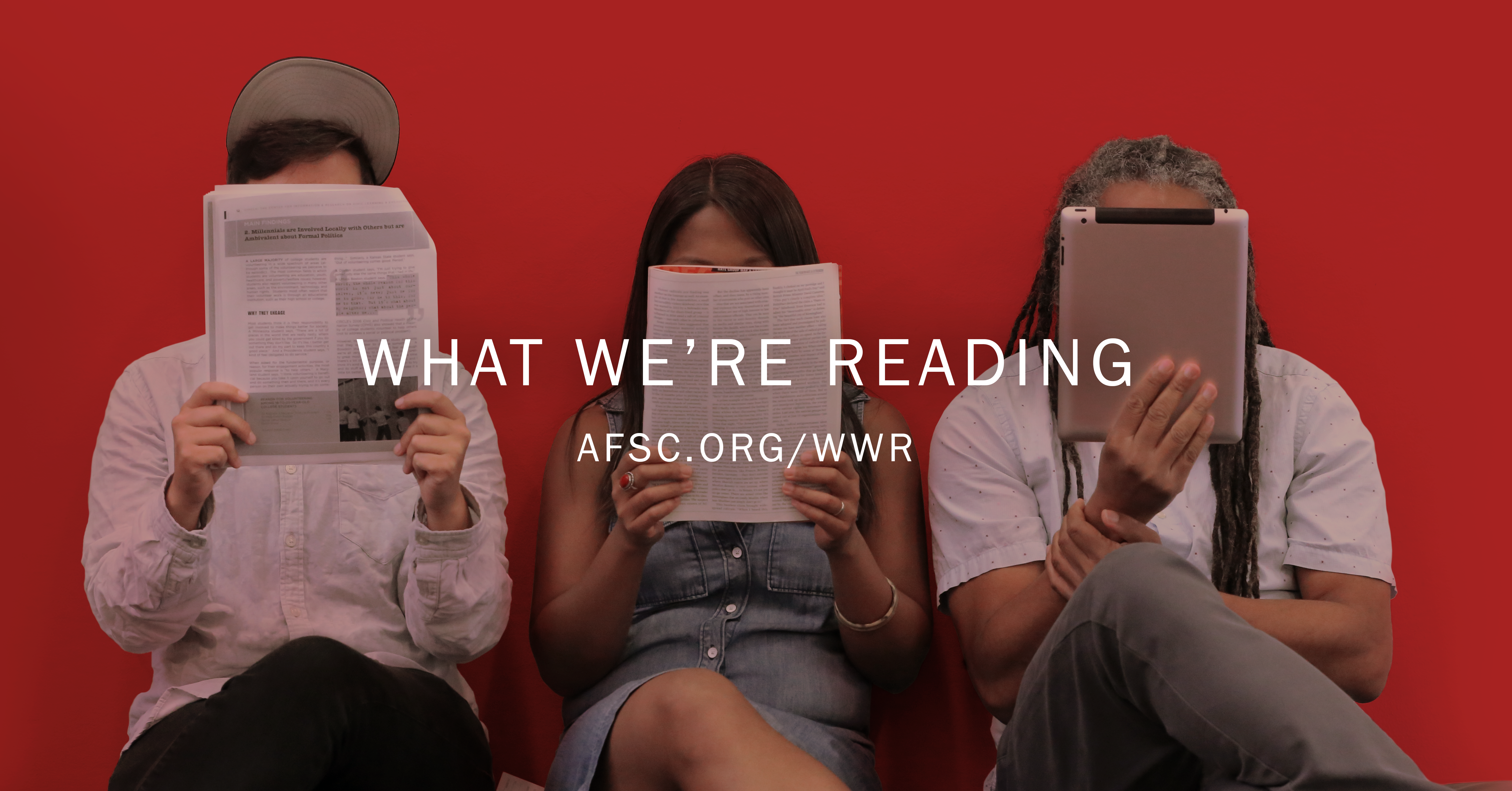 This week, state and local elections were held across the country. Here's a look at some of the issues that dominated the races, and what that means for communities working for justice.
If you care about ending mass incarceration, look at what Philadelphia just did, by German Lopez via Vox
"It's exactly these types of elections that will decide the future of incarceration. While much media attention has gone to reforming the federal system, the great majority of incarceration occurs at the local and state level: The latest data by the US Bureau of Justice Statistics shows that about 87 percent of US inmates are held in state prisons.
Local prosecutors are very powerful in these systems. They effectively decide who goes to prison and who doesn't, and how long someone will go to prison for — by unilaterally choosing what charges to bring against anyone."
These Ex-Felons Are Psyched They Can Finally Vote Again, by Brandon Ellington Patterson via Mother Jones
As Virginians headed to the polls today to decide on their next governor, among them were some of the roughly 168,000 formerly incarcerated individuals who had their voting rights restored by outgoing Gov. Terry McAuliffe, a Democrat. (Of those, 42,000 were registered to cast ballots.)
10 candidates that made history on November 7, 2017, by E.A. Crunden via Think Progress
"Tuesday night was historic. Amid high turnout across Virginia, New Jersey, Washington, and elsewhere, voters elected a range of progressive candidates, many whose victories signify the first time queer and transgender people, communities of color, and religious minorities will be represented in office."
Election Results Invigorate Medicaid Expansion Hopes, by Abby Goodnough and Margot Sanger-Katz via the New York Times
"The expansion debate in many states has been a political stew, with opposition a mix of fiscal concerns, philosophical resistance and stiff political opposition to Obamacare, which made Medicaid expansion possible. But many advocates hope growing public support for expansion and the fading of the Obama era will mean a softening of opposition among some governors and legislators who have long resisted the idea."
What You Need To Know About The Election Results, in 9 Tweets, by Kenrya Rankin via ColorLines
"Who says big elections only come in even years? Yesterday's (November 7) off-cycle election showed that heading to the polls still matters. Here are some key results."
"What We're Reading" is a weekly feature on AFSC's News and Commentary blog, where we share a curated collection of recent articles on timely issues. "What We're Reading" is meant to spark discussion, debate, and knowledge sharing, and the articles we highlight do not necessarily reflect the official organizational positions of AFSC.