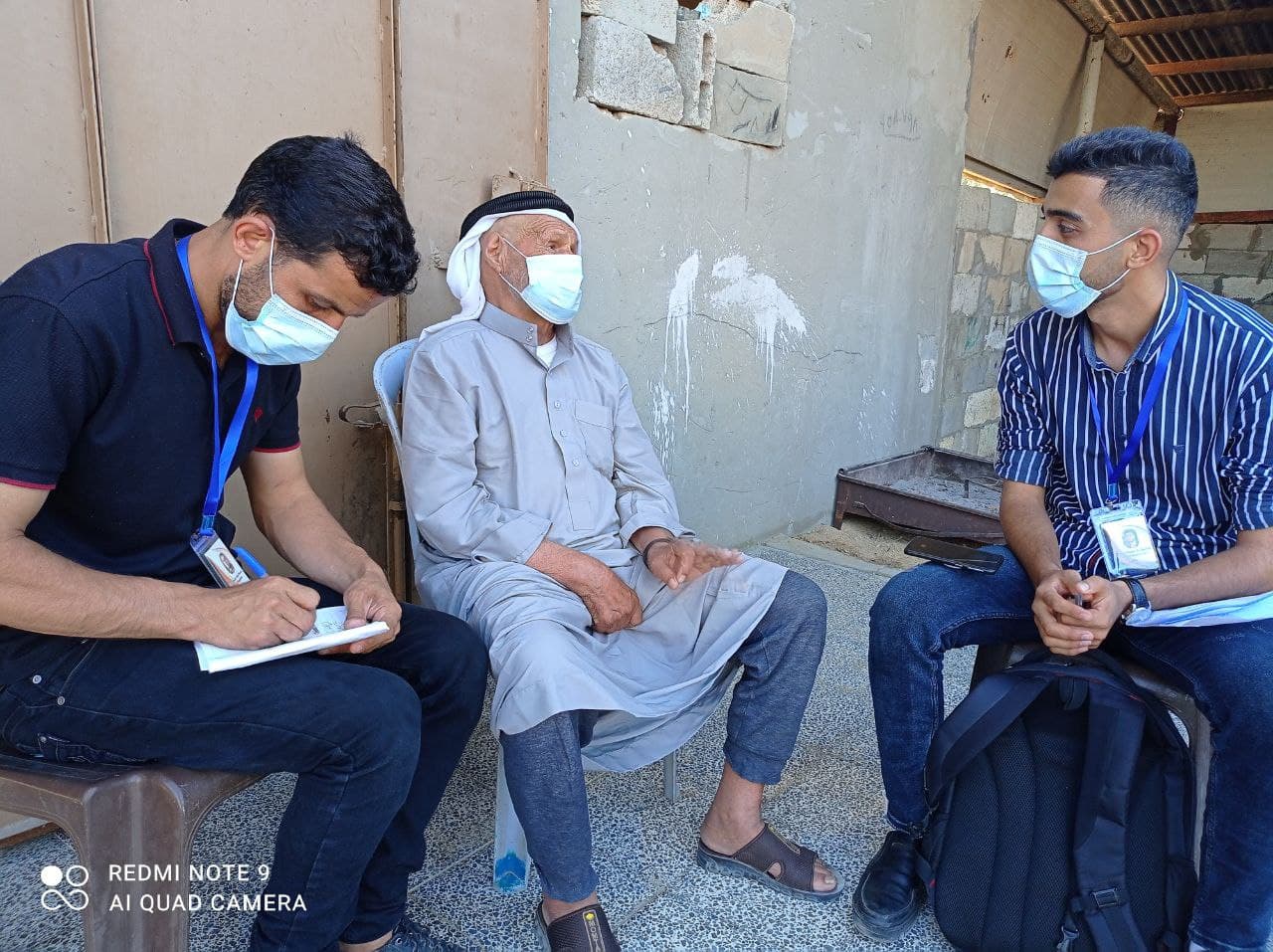 In May, Israeli airstrikes on Gaza killed at least 260 Palestinians, including 66 children. At the height of the attack, over 113,000 people were displaced from their homes, and today more than 8,400 people remain in temporary shelter. All of this occurred as COVID-19 continues to spread throughout Gaza.  
As AFSC Middle East program director, I want to thank supporters like you who helped us respond with humanitarian assistance to dozens of Palestinians—while advocating for Palestinian rights, including access to vaccines and health care.  
Our team in Gaza begun distributing basic kitchen supplies and hygiene kits in June. So far, we have reached 64 elderly Palestinians and their families whose homes were destroyed or severely damaged in the attacks. In the coming weeks, we will deliver supplies to another 100 elderly Palestinians and their families.
Your support has been critical for people like 80-year-old Atieh Abu Ghazal and his family. Like all Palestinians in Gaza, his family lives with the daily challenges of living under blockade. Family members have struggled to find work and earn enough income to meet basic needs. COVID-19 and the attacks have furthered worsened conditions.
After the attacks, families told us that kitchen supplies were a vital need so they could prepare meals despite destruction in their homes. When we made the delivery to Atieh, he talked with us about surviving multiple wars and attacks on Gaza since 1948—including when his home was destroyed in 2014. Atieh also expressed deep appreciation for the assistance AFSC has provided him because of supporters like you.  
Rebuilding what was destroyed in the attacks will be long and difficult for Atieh and many others in Gaza. Israel bars the import of building materials. That's another of the many economic restrictions facing Palestinians under blockade. 
We are committed to not just giving out immediate relief, but resolving the humanitarian crisis. And it will not be resolved until there is an end to the blockade and the occupation–and respecting the rights of Palestinians in Gaza. We can only achieve just and lasting peace for Palestinians and Israelis by addressing these current and historic injustices.   
We're grateful for the support of caring people like you as we continue along the path toward justice. Thank you for being part of a global AFSC community that cares for one another and works for a world in which everyone can live in safety and peace. 
If you would like to support AFSC's work for a just and lasting peace in Palestine and Israel, please consider making a gift today.