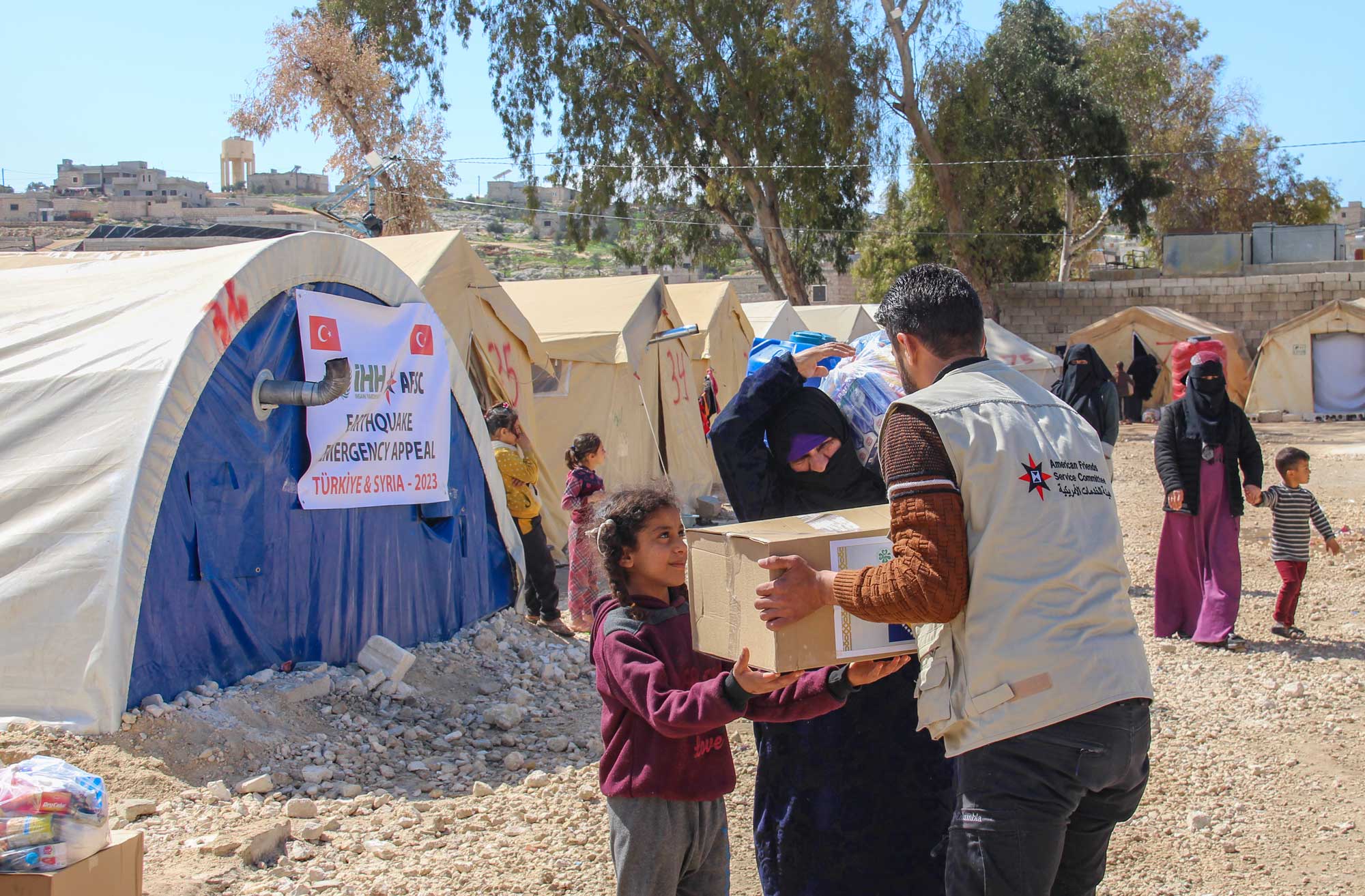 Earlier this year, a devastating earthquake left millions of people in Turkey and Syria without adequate shelter, food, or water. The disaster came in the winter and exacerbated humanitarian need in Syria as it was about to enter its 12th year of civil war.
AFSC put out a call for emergency donations, and hundreds of people in the AFSC community generously responded. Those gifts helped meet urgent needs in southern Turkey and northwestern Syria, in areas less served by larger relief organizations.
Since February, AFSC has worked closely with local partners to help earthquake survivors access water, food, hygiene kits, and other emergency supplies. More than 4,100 people in Turkey and Syria benefitted from the food packages you helped us deliver.
We've installed mobile latrines in camps for internally displaced people. And we've funded a mobile health clinic. This clinic has provided more than 1,900 medical consultations, giving people displaced by the earthquake the opportunity to see a midwife or consult with a general doctor.
In addition, we were able to work with partners in Syria to install 30 solar system kits, which are helping more than 3,500 people meet basic needs despite a lack of permanent shelter.
In the months ahead, we will keep working to identify issues faced by refugees, support communities in advocating for needed policy changes, and more. Thank you to everyone who helped make our response possible!