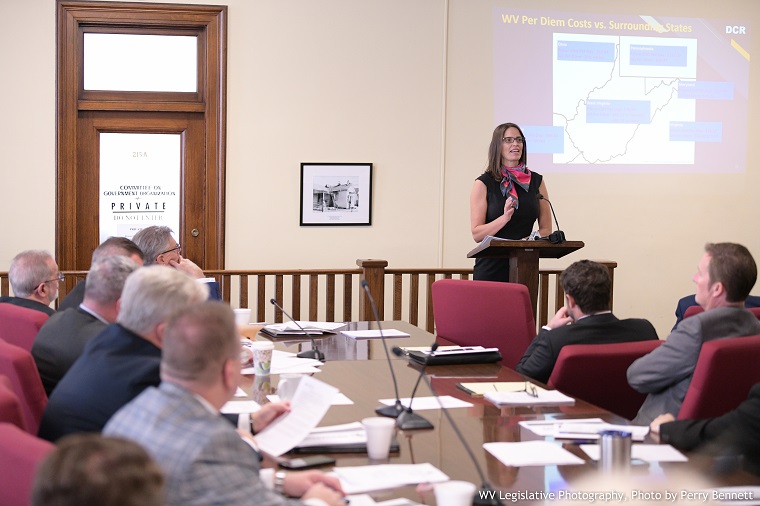 Last month, formerly incarcerated people and their families gathered at the West Virginia State Capitol to release the final report of the West Virginia criminal justice listening project and the report's policy recommendations. 
The listening project interviewed or surveyed more than 200 people throughout the state about the criminal justice system. The majority of those interviewed had been in prison or had family members behind bars. Others shared their observations as pastors, volunteers, attorneys, correctional officers, and staff of community re-entry programs.
The report reflects people's lived experience of the current system and underscores the lasting social and economic consequences of our country's obsession with punishment and retribution—instead of healing and transformation.
The hope is that the stories and the recommendations in the report will inform the public and our policymakers of both the problems and the solutions from the perspective of those who know the system best because they have experienced it firsthand.
Since West Virginia is the epicenter of the substance abuse and overdose epidemic, there is growing consensus that our overreliance on incarceration is adding trauma upon trauma—further entrenching the complex social problems of economic inequality, joblessness, and mental illness and addiction.
One person interviewed said, "I don't know anyone who hasn't been affected by the opioid crisis. There's a drug market here because we have all these hurting people."
There is increased awareness that every facet of our criminal justice system discriminates against poor people and people of color. "If I had been able to afford a private attorney, I would not have spent time in prison."
And as one person interviewed said: "If someone doesn't stand up for this, it's just going to continue to happen.  If multiple people don't stand up, then nothing is going to change."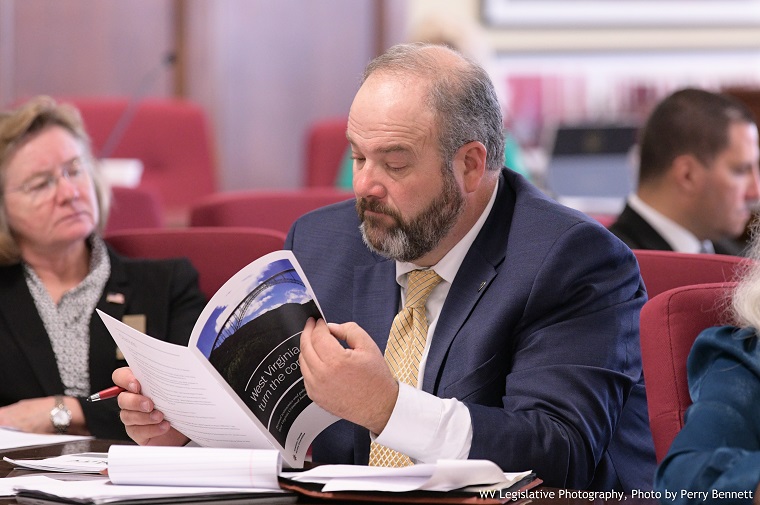 In that same spirit, thanks to the leadership of people affected, our coalition saw tremendous victories for reform during the 2019 legislative session, when lawmakers eliminated barriers to food assistance and employment for formerly incarcerated people. Together we continue to engage with West Virginia communities and lawmakers around this question: What can we do to create a system that is safe, fair, and more beneficial to individuals and society? 
What many people interviewed said needs to change in the current system is the harsh sentencing they felt they and too many others endure.
"I don't feel like I needed to be in a maximum-security prison for writing bad checks and violating my probation due to my addiction. It was terrifying and did not stop me from future drug use and incarceration."
"I don't think anyone in their right mind should have to do as much time because I done drugs for 8 months. It was an 8-month crack spree and I done 10 years and 2 months for it."
We also heard several stories of excessive, unfair bail amounts—which often result in people without financial means remaining locked up in jail before they are even convicted of any crime, while people with financial means can return home to their families and more effectively prepare for trial.
"My bail was $50,000 cash bond for a first-time nonviolent offense with no criminal history."
"I was held on $50,000.00 cash bond. That's against the rights of a U.S. person—they're not supposed to set a bond so high it's unreasonable."
To these ends, our coalition is pursuing policy changes to address the critical issues raised in our interviews, including:
Reforming the bail system so that people are not held in jail because they can't afford the bail amount, but rather because they pose an imminent threat to themselves or others.
Sentencing reforms, including reducing or eliminating mandatory minimum sentences; allowing for concurrent instead of consecutive sentences; and eliminating license suspensions as a punishment for unpaid fines and fees.
Enacting presumptive parole, where parole boards provide adequate justification for denying release when someone is eligible for parole. 
Providing earned time credit for people who take vocational classes or enter recovery programs, which then count toward sentence reduction. 
Our coalition has the attention of state lawmakers. In November, AFSC was invited to present to the joint committee on the judiciary about solutions to jail and prison overcrowding, where we outlined several of our policy proposals.  

Read more in West Virginia Metro News and West Virginia Gazette-Mail.

There is little doubt that we are in a new political moment when it comes to criminal justice in the United States. People in West Virginia and around the country are reflecting deeply on whether the costs of incarceration are too high: in terms of taxpayer dollars, the loss in human potential, and the trauma and stress placed on children and families who are already struggling. As a coalition we are poised to take advantage of this new political moment.