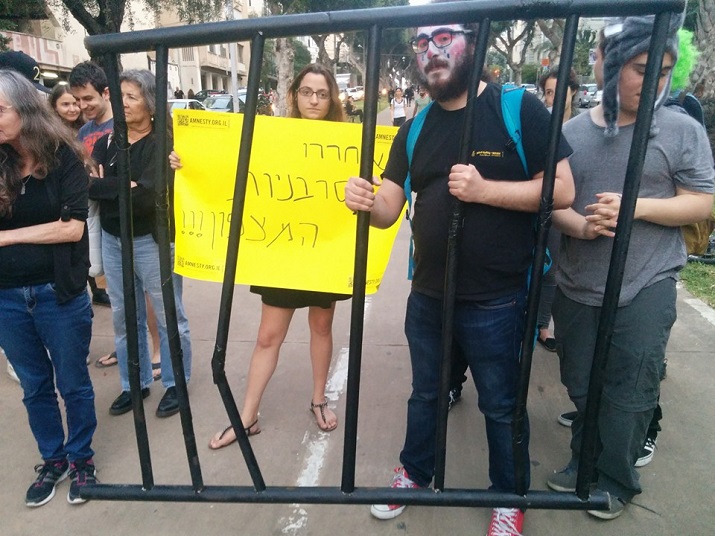 Note: Aiden Katri, an Israeli transgender woman, refused her military service on March 29th and was sentenced to her first prison term in a men's prison. Sahar Vardi, coordinator of AFSC's Israel program, offers a reflection on the intersectionality of movements and the importance of refusing all forms of oppression. - Lucy
Imagine a 19 year old girl jailed in a men's military prison for refusing to breach international law. Sounds absurd, doesn't it?
Meet 19 year old Aiden Katri, an Israel transgender woman who, on March 29th, refused her compulsory military service in the Israeli military, and was sentenced to a first prison term of 7 days in a men's military prison. Aiden is joining 19 year old Tair Kaminer, currently serving her 4th prison term (over 80 days) for refusing to be part of an occupying military.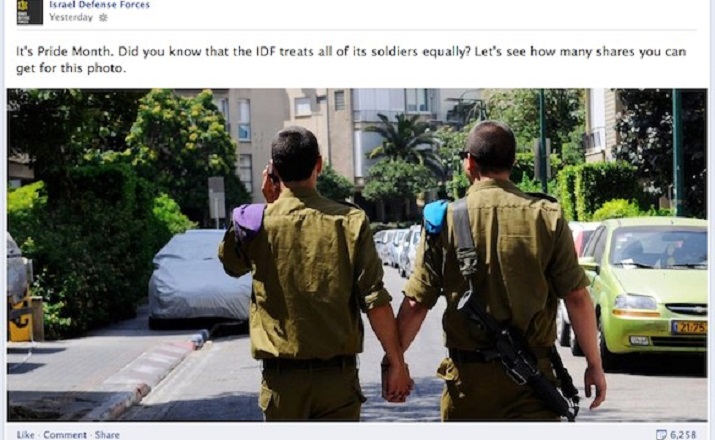 The Israeli military prides itself on being a gay-friendly military. Lesbians, gays, bisexuals and now more and more transgender people can not only serve in the military, but are forced to do so as part of the state's conscription law. This, they say, shows equality. 
The military or other state actors often use this discourse to present the Israeli military as a Human-Rights-Loving-most-moral-military-in-the-world, in contrast to the realities of its occupation of the Palestinians and human rights violations that are entrenched in that. Much has been said about this issue in an attempt to counter this discourse : from showing a less glamorous treatment of LGBTQ people by the state of Israel or by the military itself (examples of which can be seen in the fact that 90% of trans* people in Israel experienced discrimination in the workplace, or even the imprisonment of Aiden herself in a men's prison),  to showing how the Israeli military pressures and uses LGBTQ Palestinians to gather information that allows for further oppression of Palestinians.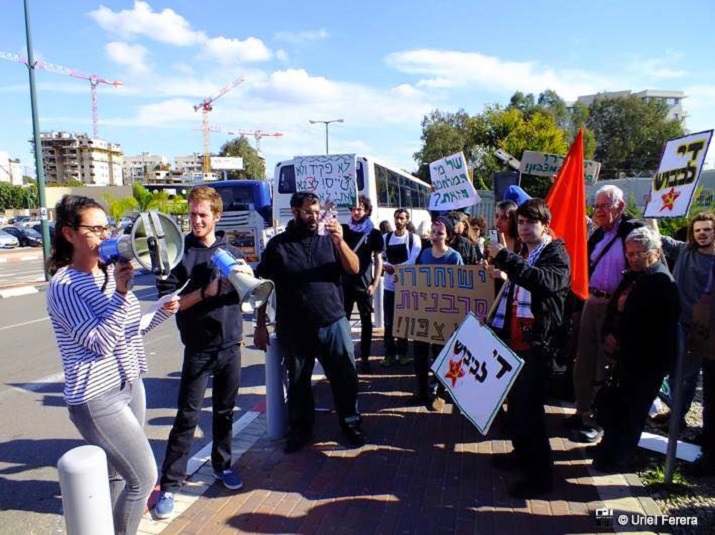 Aiden brings to our attention an additional and more substantive point:  The struggle against the occupation and the struggle for real gender equality, is the same struggle. You cannot work for the rights of one group while oppressing another.
In a statement she issued before refusing Aiden wrote: "As someone who believes in gender equality, I cannot ignore inequality in other issues. Arabs and Jews live in this country as two different classes; Israelis and Palestinians live under two different legal systems; It would be absurd to strive for justice in the context of injustice. I struggle against my oppression – my gender oppression as a trans woman and my ethnic oppression as a Mizrahi Jew, and if I turn a blind eye to an oppression of another people, this would be hypocrisy."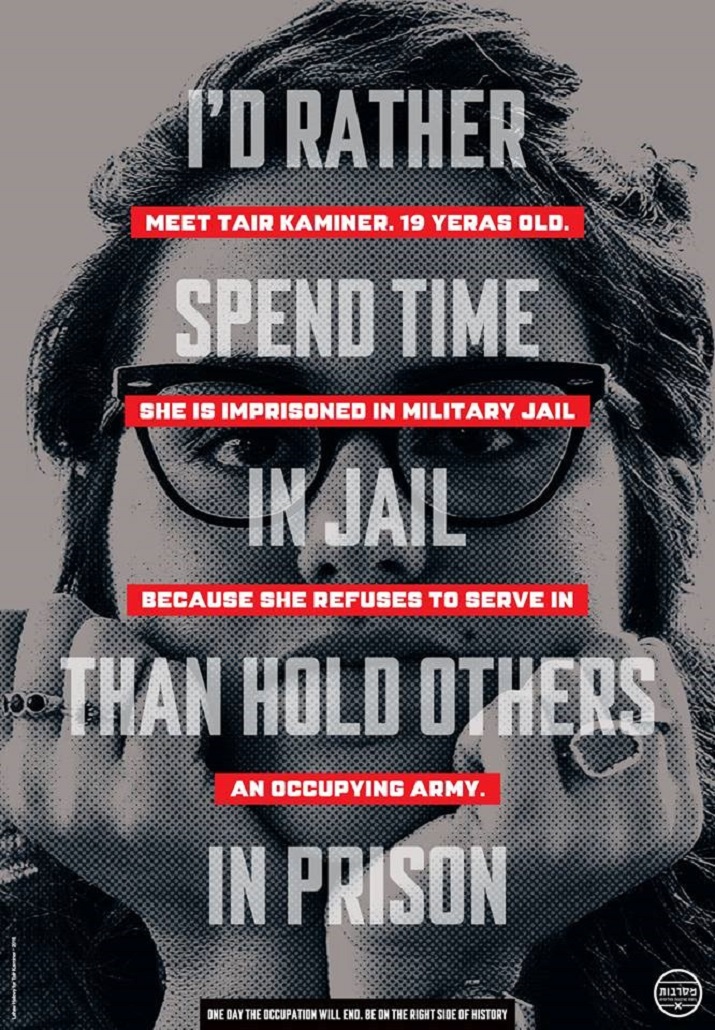 Aiden is refusing as part of a long tradition of young Israelis that refuse to take part in the Israeli occupation, and would rather spend time in jail than oppress others. But Aiden's refusal is not just a brave stand from a brave woman who is paying a harsh price for it.
Her refusal, as well as the military's treatment of her, are a reminder to us all that systems of oppression can be pointed against each of us at different times, and these can be an opportunity for us to connect the dots, to work on these intersectionalitys.
This is what Aiden asks of us: "It is time for an alliance of the victims of oppression: chauvinism, ethnic oppression, racism, nationalism. We all suffer from the racism and violence around us, let us stand together and refuse to take part in it."
Related content