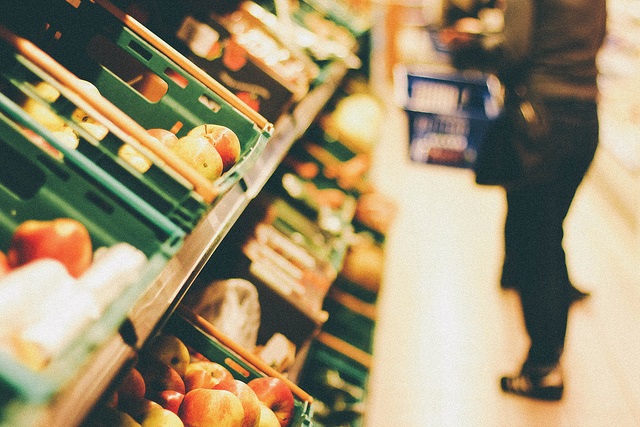 In late January, the Supreme Court handed the Trump administration a win when they allowed it to begin implementing its cruel "public charge" immigration policy. The court lifted a temporary block put in place by a lower court, meaning the policy takes effect everywhere except Illinois on Feb. 24,2020. 
The policy essentially punishes immigrants and their families for using certain public benefits, like Medicaid or SNAP (food stamps), and forces them to prove they are wealthy enough to not rely on government assistance in the future. 
The Supreme Court only lifted the injunction–meaning there are still legal battles ahead, and the implementation of the rule may be permanently halted if the final ruling is unfavorable to the administration.
Public programs and services that promote public health and community well-being should be accessible to everyone. Fairness and compassion should never be dependent on a person's race, ethnicity, or place of birth. But this change will alter how the government screens immigration applications and evaluates whether a person is "likely to become a public charge."
Under the change, the Department of Homeland Security (DHS) can deem a larger number of immigrants likely to become a public charge – dependent on the government at any point in their lives – and reject their petitions for green cards. 
The new rule will not only make it harder for low-income immigrants to come into the U.S. but will also harm immigrants and their families who are already here, deterring them from enrolling in the much-needed social services that are available to them, like food assistance and Medicaid. One in four U.S. children has an immigrant parent. Children who are American citizens with immigrant parents could be more likely to suffer the repercussions, especially if their parents are afraid to enroll in public benefits. 
Ultimately, the rule will reduce immigration of lower-income people from certain countries and favor wealthier immigrants. This change is yet another way the Trump administration is working to slash immigration, threaten communities, and separate families. 
Here's what you need to know:  
What does "public charge" mean now? 
The term "public charge" isn't new. Since the 19th century, immigration officials have rejected would-be immigrants if they decide a person is likely to become dependent on the government for financial and material support. Since the 1990s, officials have made this determination based on  the person's age, health, family status, financial status, education and skills, and other factors. 
Since 1999, officials have considered whether an immigrant has used certain government benefits, including cash assistance like Supplemental Security Income and Temporary Assistance for Needy Families (TANF) or government-funded long-term institutional care. A person could be banned if they were found likely to depend on these public benefits.
What changes is the Trump administration making to the "public charge" rule? 
This new rule will radically expand the list of programs to consider when determining if an immigrant is likely to become a "public charge." The government could now deem a person likely to become a "public charge" if they use a broad range of social services, including programs that provide food, health care, education, and shelter – basic human rights that all members of our communities should have. 
Trump's rule change also requires immigrant families to meet a certain income threshold to counter what DHS considers "negative factors," requiring a family of four to earn over $64,000 annually. Such income requirements will create an immigration system rigged for the wealthy, putting green cards up for sale to the highest bidder.  
What will the rule mean for immigrant communities?
This change will force immigrant families to choose between their health and well-being and lawful immigration status: an impossible choice that harms everybody.  
If they access benefits, they may leave their family vulnerable to separation. Or they may forgo needed assistance. We know from the 1990s that when the public charge rule was implemented, the use of public benefits declined among immigrant communities. Experts anticipate this effect will be even worse in today's hostile climate, fostering fear in immigrant communities. 
And the change will affect many, many people. An estimated 47 percent of noncitizens live in families where at least one person has used the benefits in question. 
The rule has another effect: making people more fearful. Because the Trump administration has signaled that it intends to penalize immigrant communities for seeking help when they need it, immigrants may be more afraid to use benefits — even ones that don't jeopardize their immigration status. Soon after the administration proposed the policy change last year, local service providers in multiple states reported decreases in enrollment in public programs.  
It's important to note that the new rule does not impact all immigrants or apply in every case. The test doesn't look at benefits used by an immigrant's family members or benefits used before the date of implementation. It also doesn't apply to asylum seekers, refugees, "special immigrant juveniles," and others with certain statuses. For more on whether the rule applies to a particular case, check out this fact sheet from the Protecting Immigrant Families campaign.  
What's next?
While there are still legal challenges to the rule change in process, implementation can still move forward. The decision by the Supreme Court to lift the nationwide injunction allows the rule will go into effect everywhere but Illinois on Feb. 24.
Rep. Judy Chu has introduced legislation that would keep funds from being used to enforce this rule: No Funds for Public Charge Act of 2019 (H.R. 3222). While we wait for a final ruling from the lower courts, you can get involved by asking your member of Congress to take a stand against this regulation. 
As immigrants continue to face attacks on their lives and livelihoods, it's critical that we continue to call for humane policies that respect the rights and dignity of all people. This change is yet another attack on our communities, one that's intended to disrupt lives and further reduce legal immigration. We must continue to demand that Congress refuse to fund this cruel system and instead defund hate.