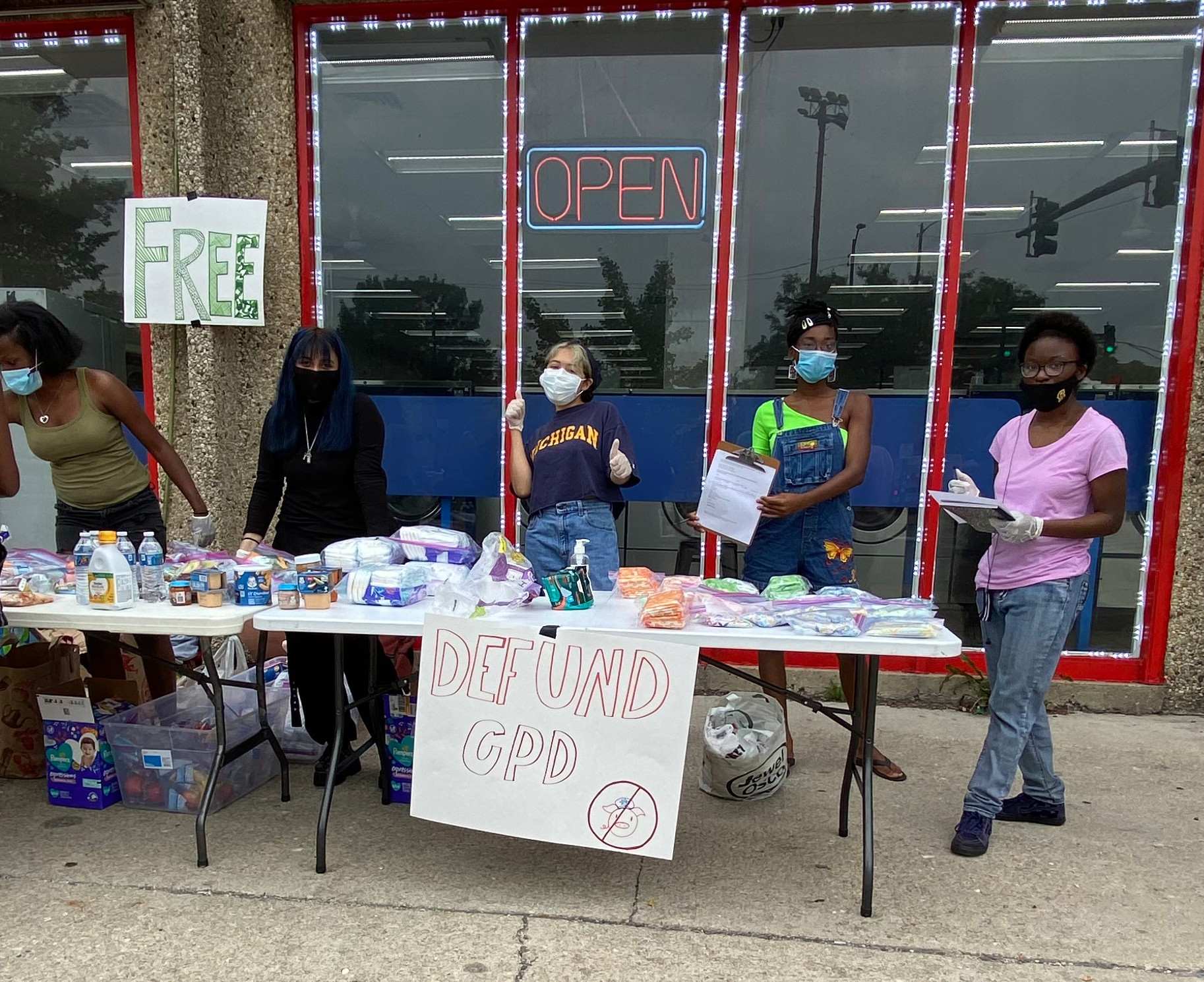 For years, AFSC's Chicago Peacebuilding Program has provided support to young people organizing and advocating against militarism, policing, and surveillance in their communities. These young activists have been leading campaigns to get police out of their schools, to free incarcerated youth from detention, and to stop the construction of a $95 million cop academy—all while demanding the city invest in education, mental health services, and other programs that truly make our communities safer.
The work of these young organizers is as vital today as ever, amid the growing call to stop police violence and transform our racist criminal legal system that has disproportionately targeted people of color for violence, imprisonment, and death. But like so many Black, Indigenous, People Of Color, and working-class people across the U.S. and around the world, many of these organizers and their families are struggling to make ends meet, and that has only been made worse by the pandemic.
Thanks to a generous gift from an anonymous donor, we have been able to offer material support to our youth organizers and their families as well as support their efforts to carry out mutual aid projects in their neighborhoods during the pandemic. That includes:
Providing computers and internet access to support youth in their studies and organizing work: When schools shifted to online learning, tens of thousands of students were left without devices to access remote learning. AFSC was able to provide 20 youth with laptops so they could attend online classes. The computers have also allowed them to continue participating in community organizing meetings, which have moved to primarily online platforms.
The laptops have made a huge difference for youth, who were accustomed to doing everything on their phones, which could sometimes hinder their participation.
Additionally, AFSC has helped 20 youth and their families afford internet access—a basic utility that tens of thousands of households in Chicago still lack. Several of the young people connected with internet had been experiencing homelessness and were recently matched with subsidized housing, for which expenses are not covered.
One of the young people told us, "Thank you so much for helping me and my friends. We are all in not the best spot right now, so this extra support helps a lot."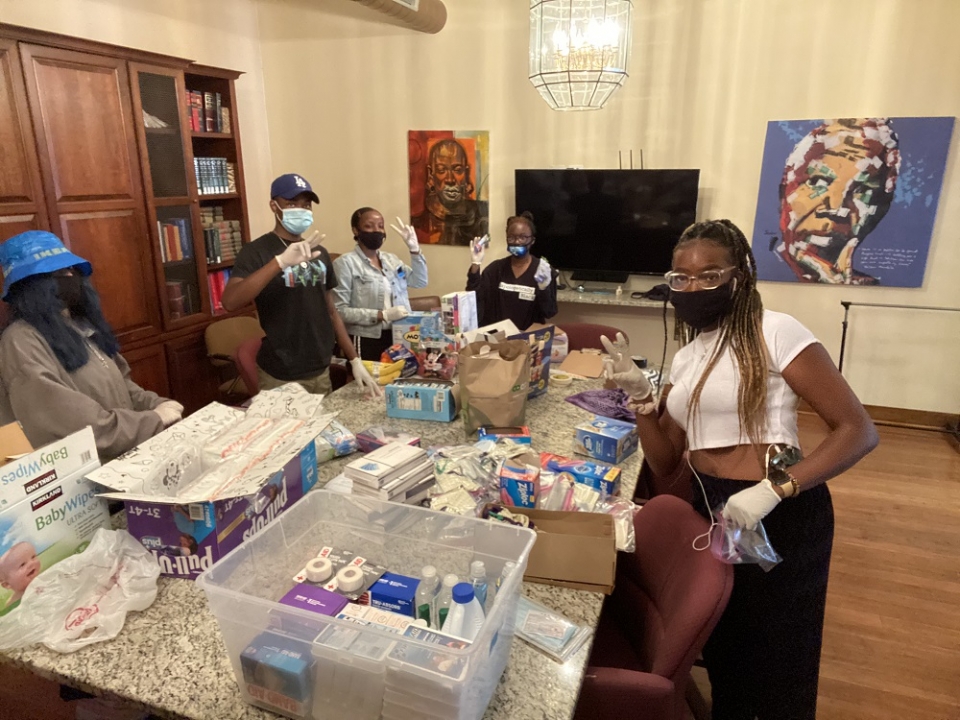 Supporting a youth-led mutual aid effort on Chicago's Westside. This summer, our peacebuilding program hired a youth organizer to co-coordinate a four-week long abolitionist youth institute for teens on the Westside of Chicago. As part of that project, the youth participating coordinated six distributions of groceries, personal protective equipment, diapers, wipes, and other supplies, at busy corners in their neighborhoods. Each of these mutual aid "pop-ups" provided materials to between 40 and 70 people. With donations declining to other mutual aid groups as the summer winded down—and the federal government failing to provide additional coronavirus relief—the assistance was well-timed and much appreciated. While distributing supplies, youth also surveyed community members about their opinions on the movement to #DefundPolice and asked what resources should be funded instead of policing.
Helping young people and their families meet their basic needs, and supporting youth in building their own ability to engage in mutual aid work, is one way we are ensuring youth can continue their work for justice and liberation during the pandemic. It's critical that we all do what we can to support this generation of leaders who are working for a future where all people have the resources they need to thrive, where the rights and dignity of all are respected, and where community safety is grounded in community well-being.