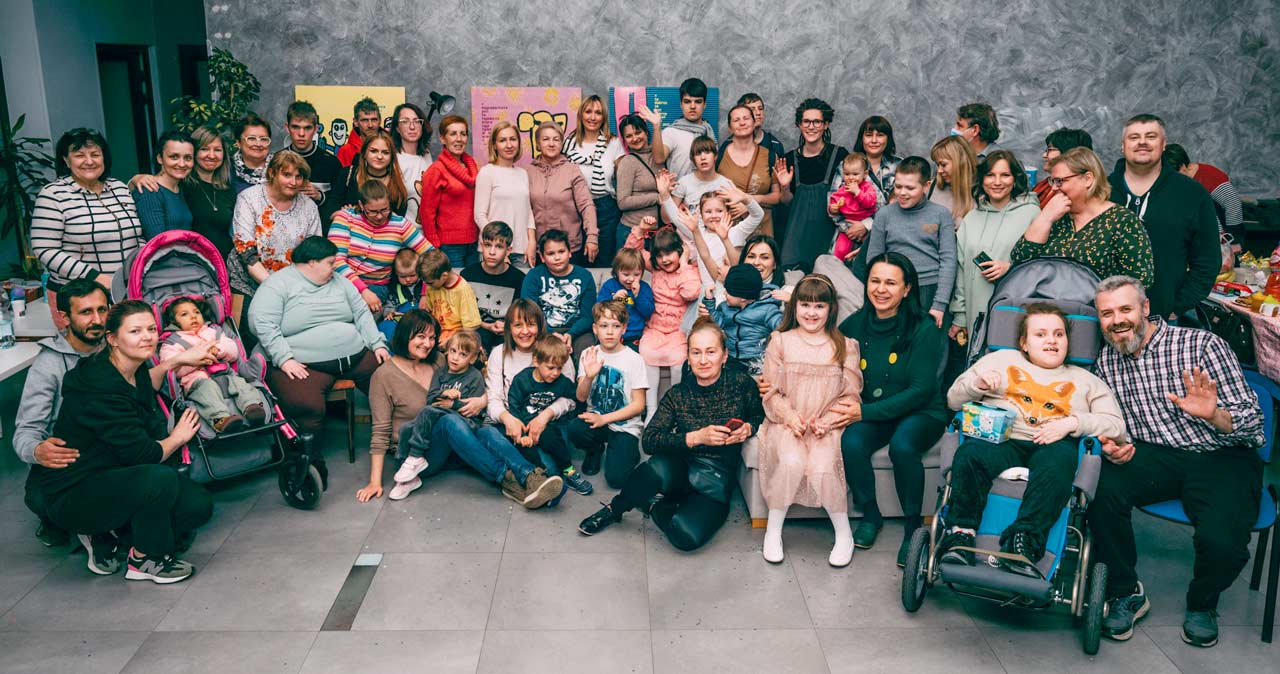 Since the start of the Ukraine War, AFSC has worked in partnership with the Central European Gathering of Friends Funding for Ukraine Group, Ukraine Women's Fund, and Tallinn Worship Group to fund essential work to assist refugees from Ukraine.
One organization receiving support from AFSC and our European partners is Patchwork, based in Krakow, Poland. Learn more about Patchwork in this interview with co-founder Khrystyna Rudenko.
Q: Can you tell us a little about Patchwork's history and what you do?
A: We founded Patchwork about a year and a half ago just before the war. There are six of us co-founders. We are all immigrants to Poland from Ukraine and Russia, and five of us have children with disabilities. We know how difficult it is for families to go through all this red tape to get established. There is an additional weight for families with children with disabilities. It requires a lot of paperwork to file for a Polish disability certificate, social aid, etc.
We started Patchwork to help families with children with disabilities because we went through that process ourselves. But a few days after we filed the registration for Patchwork, the war broke out. Naturally, we were thrown into supporting refugees and families displaced because of the war. Right now, we have about 200 families we support.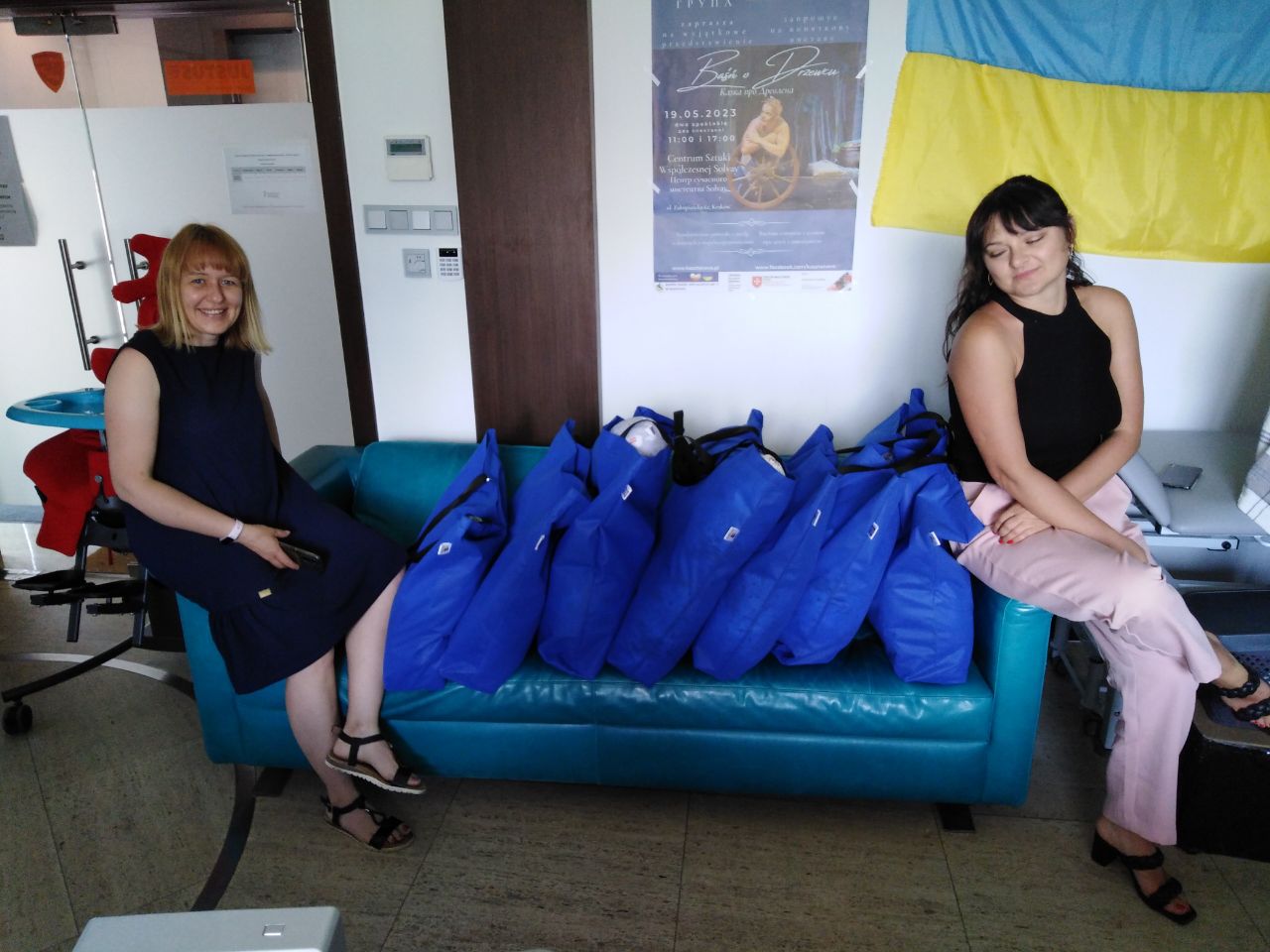 Q: How has funding from AFSC helped your efforts?
A: The major part of support from AFSC has been used for notarized translations into Polish, which is a real need. There are lots and lots of documents that families need to file. Quite a few documents require certified translation into the Polish language. It is a matter of urgency because how quickly you submit these translations determines how quickly you will get a disability certificate, a permit to work, social aid, etc. We are working with one translation agency that is high quality and does it quickly for a reasonable price.
Part of AFSC funding also goes to orthotic devices for children, like special orthotic boots. Part of it also goes to the cost of diapers, which are required nonstop for many of our children.
Q: In addition to that work, Patchwork also helps mothers and caregivers earn income. Could you tell us about that effort?
A: We're intensively working on economic inclusion. We have quite a few single mothers who want to work but because their child needs a lot of care, they cannot work full time elsewhere. We are helping them with Polish language classes and English language classes to help make them more competitive in the Polish labor market.
We also opened a coworking zone where mothers can work and have their children taken care of by a babysitter. We have workshops for doing different kinds of crafts—Easter baskets, Christmas decorations. We provide lectures and workshops on social enterprise, like how to advertise your products on social media or to sell online.
We also introduced the seamstress project, which is a pilot project. We have employed three caregivers to custom-make rehabilitation devices, like weighted blankets, for children at no cost to the families. This has meant a lot to the families. Thanks to our social enterprise workshops, one of these seamstresses is planning to open her own enterprise this month.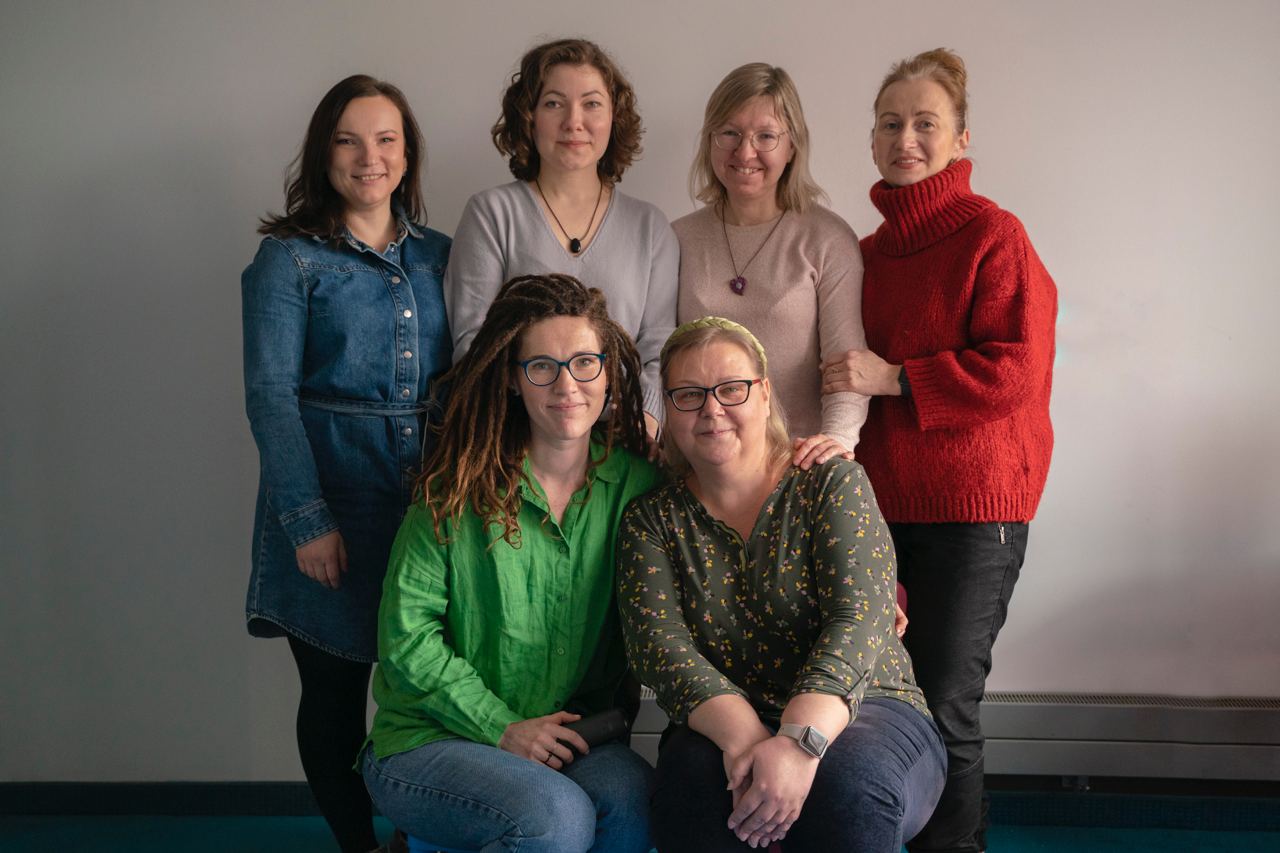 Q: What gives you hope right now, amid all the challenges that refugees are facing?
A: The amount of support needed is so vast and huge. One of the major challenges our families face right now is the uncertainty. They continually wait and hope for the war to end to decide whether they will go back. But from the looks of it, we know the war is far from being over.
What gives me hope right now is knowing that what we are doing really makes sense, that it helps families meet their real needs. When we talk with families, we can see the difference we are making.
Though Poland has warmly welcomed the war victims from Ukraine and provided tremendous support from the very first day of the war, the Polish system still has lots of gaps in terms of how we can help families with disabilities. In the beginning, it was kind of chaotic just trying to help families survive. But now as more families become anchored, we want to bring change to the systemic level. We will be making more efforts in terms of self-advocating for all families with disabilities in Poland, not just immigrants.