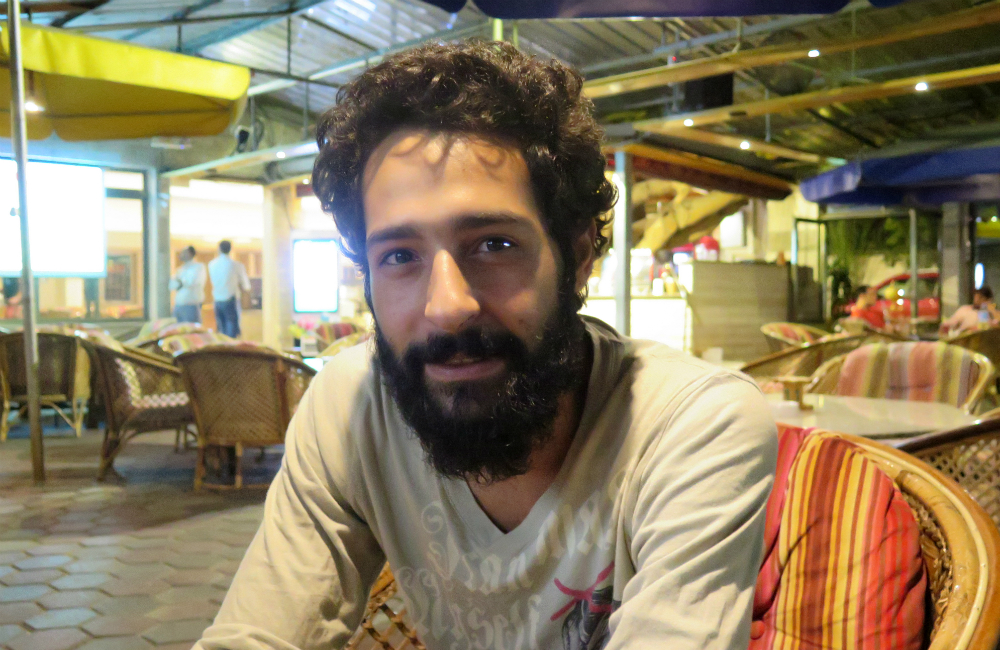 From getting clean water to keeping a business open, the blockade is all about "finding ways to survive."
Two weeks ago I was in Gaza to meet with AFSC's staff and partners. I've been visiting Gaza at least a couple of times each year for most of the last nine years. During that time, I've watched the Gaza blockade evolve. 
The blockade was first imposed on Gaza by Israel in 2006 after Hamas won the Palestinian elections; it tightened in 2007 after Hamas took control of Gaza and split from the Palestinian Authority in the West Bank. The blockade effectively bans nearly all exports from Gaza, severely limits imports to Gaza, and closes the Gaza border for exit by Gaza residents and entrance by others.
Take action today. Join us in calling for an end to the blockade.
In its initial stages, nearly all goods were banned from Gaza, with a small, regularly shifting list of exceptions. That list of exceptions often did not include items like noodles, canned fish, chocolate, or writing paper. Currently, most day-to-day items can enter Gaza, but many necessities such as construction materials, fiber optic cables, recycled plastic, and medical equipment are still banned. I wish I could say the situation is getting better, but it is not.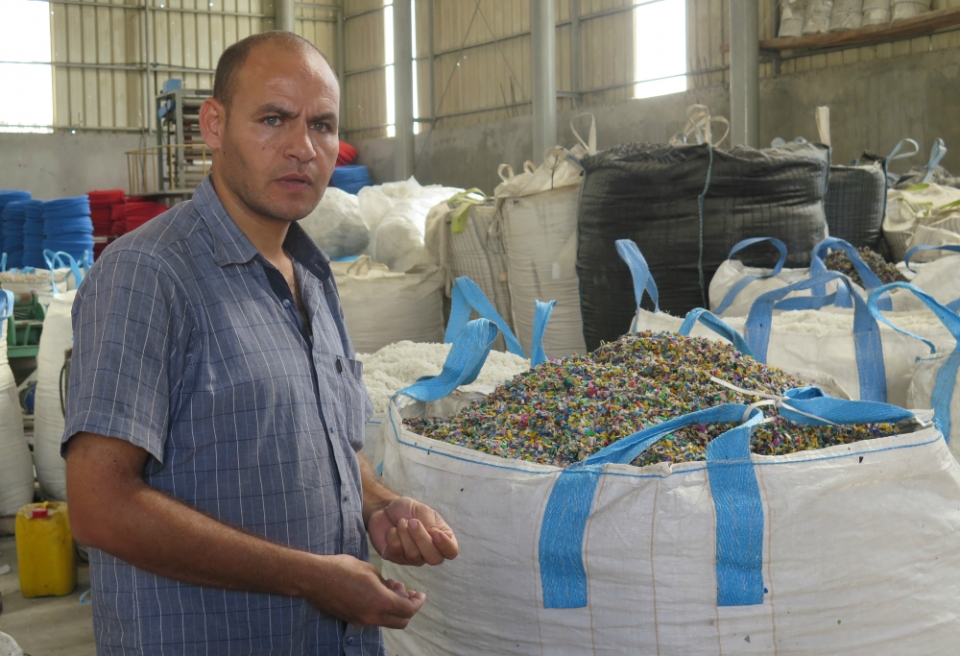 The United Nations and International Committee of the Red Cross have both said that the blockade constitutes collective punishment against the civilian population of Gaza and is illegal under international law. The Israeli government has said that the blockade is in place to make life hard for Gaza's population so they will rise up against Hamas, effectively confirming that the intent of the blockade is the collective punishment of the general population in Gaza.
Naser Ramlawi, co-owner of a factory that produces pipes using recycled plastic, spoke with me about some of the difficulties he faces in keeping his factory open. His business depends on the importation of chipped used plastic that his factory recycles and turns into pipes. There were no restrictions on importing these raw materials until three months ago, when used plastic was added to the list of materials banned from entering Gaza.
Soon his supply of plastic will run out, and without new imports, he may need to shut down production. This will put the factory's 12 employees out of work.
Like most factories in Gaza, Naser's business is designed to produce goods for export, but since the imposition of the blockade, he hasn't been able to export his product. His current staff of 12 is significantly smaller than the staff of 34 he employed in 2007, and the factory today only functions for eight hours a day, 18 days each month. The lack of electricity in Gaza limits production hours, but even with a more reliable supply of electricity, the local market could not absorb more product.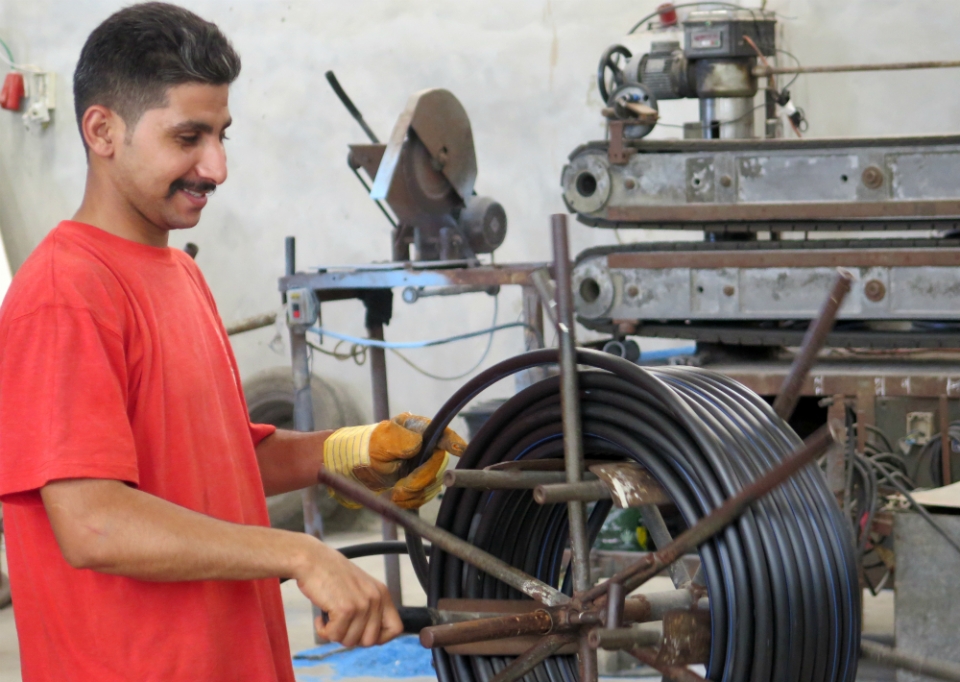 The blockade makes economic development in Gaza impossible.
As I ate breakfast in the garden of my hotel on my last morning in Gaza, the usual morning sounds of the city were complemented by the constant buzz of a drone flying overhead and the rumble of the hotel generator that provides electricity during power outages. My morning water came from a bottle, as the tap water is undrinkable.
All of this confirmed comments made to me the night before by Ahmed Hamza, a young architect from Gaza who has been trying for three years, without success, to leave Gaza to attend a Master of Arts program in Germany. He described the blockade to me in the following way:
"For me, the blockade is a continuous problem faced every day. You can't plan your life in Gaza. You live day to day. It is impossible to plan for longer. And the blockade keeps you constantly busy. For two or three days, you might be busy thinking about gas and how to get gas. Then you have a problem with water. Then it is another problem. The power crisis is always at the back of your mind. Drones are constantly overhead. The blockade is problem, after problem, after problem, all of which keep you running. It impacts every part of your life. It is your life. Everyone finds their own way to survive, and that is the blockade: finding ways to survive."
After 10 years of the blockade, it is time for change.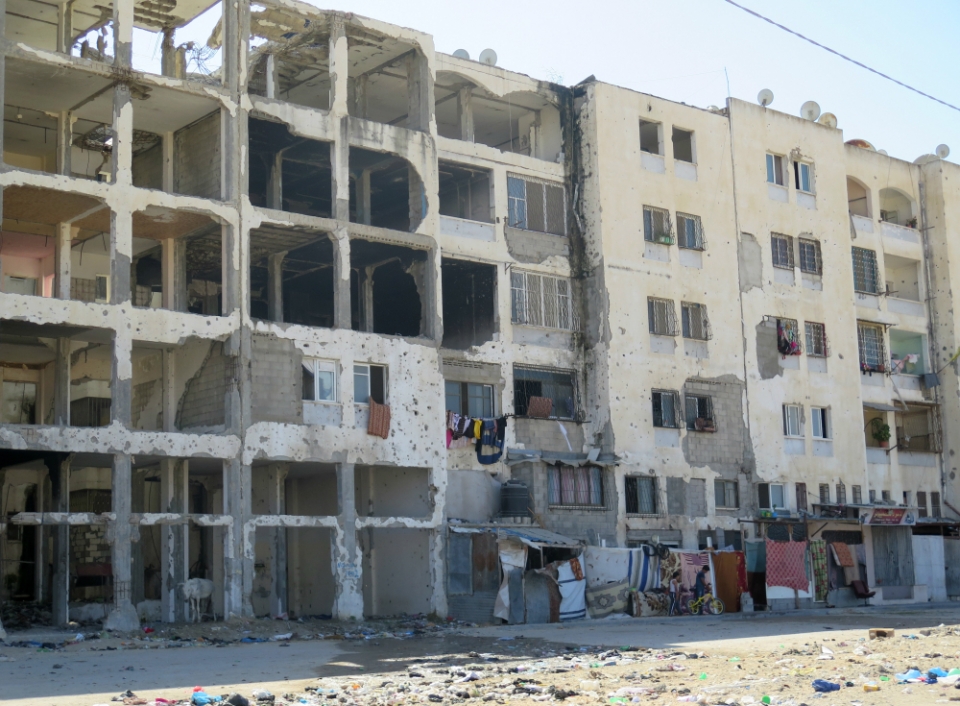 And change is possible. The crisis in Gaza is entirely man-made and can be ended quickly through political action to end the blockade. Israel has the power to lift the blockade on Gaza, ending violations of Palestinians' rights to movement, livelihood, shelter, clean water, electricity, and other basic needs.
Ending the blockade is also key to ending violence and realizing a sustainable, just peace. As one of Israel's strongest allies and providers of military aid, the U.S. is in a position to pressure Israel to make this change. But your representatives need to hear about this from you.
Join AFSC in calling for an end to the Gaza blockade and an end to Israel's occupation of all of the occupied Palestinian territory.
Your voice does make a difference.