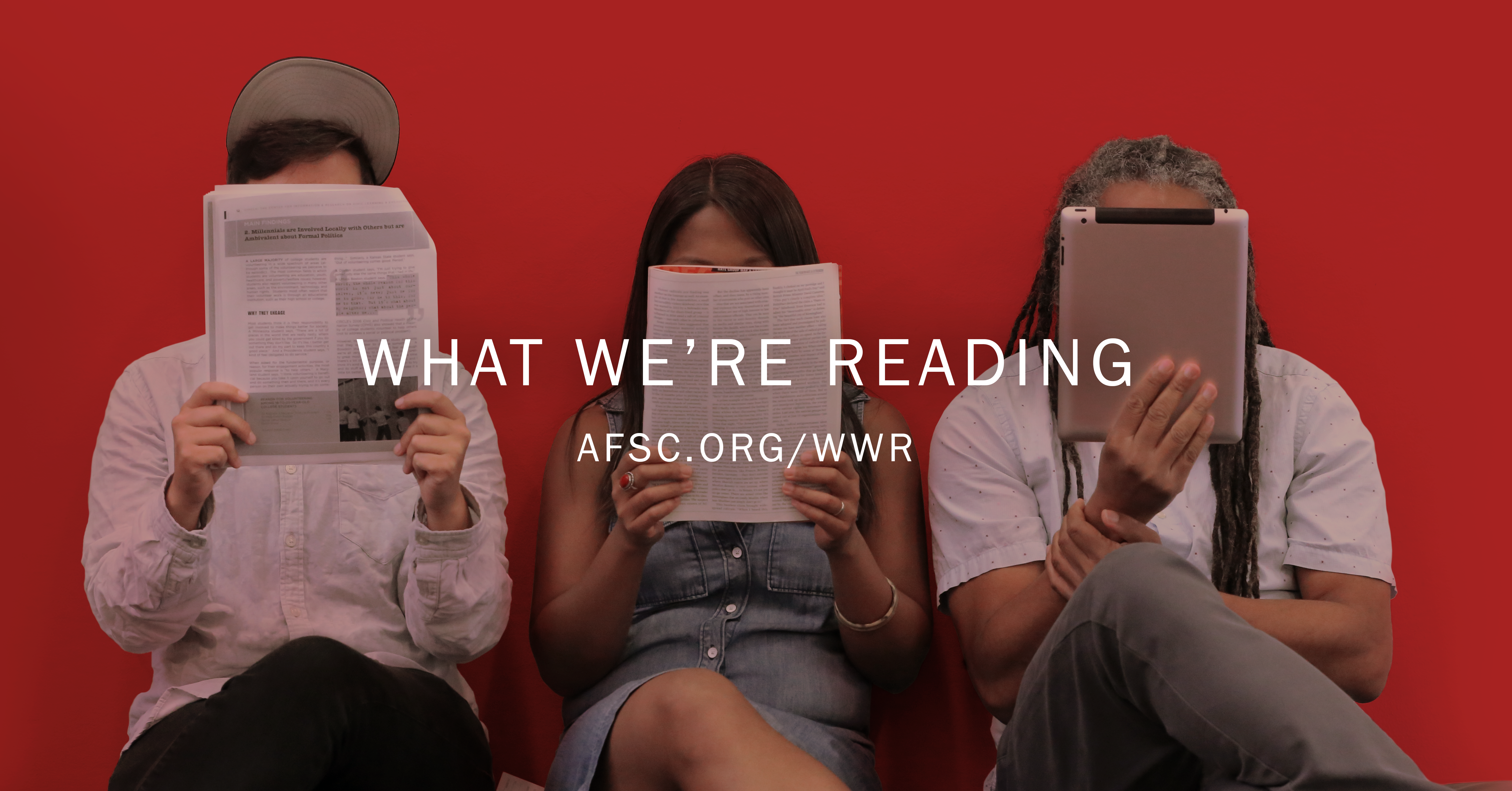 Hurricane Maria hit Puerto Rico on Sept. 21, knocking out the island's electrical grid, destroying homes, and leaving at least 34 people dead. A slow response from the Trump administration, and years of austerity measures targeting the U.S. colony, have only made the situation worse. But Puerto Ricans on the island and in the diaspora are working together to rebuild, and to demand change. Here's what we're reading to learn more.
1. It is time to transform, not just rebuild, in Puerto Rico, by Marisol LeBron and Hilda Llorens via Truthout
"It is not enough, however, to recognize local efforts toward recovery. It is crucial, in addition, to support concrete steps to radically transform Puerto Rico's infrastructure, which can pave the way for a more just and sustainable society. Puerto Rico's new infrastructure, particularly in a context of growing environmental threats related to climate change, cannot be built on a foundation of austerity. Puerto Rico needs meaningful debt relief and investment in order to recover and ultimately, transform. Moreover, the local and federal governments need to listen to and follow the lead of community activists and local residents as opposed to trying to impose a one-size fits all recovery model on Puerto Rico."
2.  Puerto Rico was undergoing a humanitarian crisis long before Hurricane Maria, by Frances Negrón-Muntaner via Pacific Standard
"Maria also made obvious the colonial nature of PROMESA. Not only does the law usurp the island's local democratic process, it also underscores the deep complicity of Congress and all U.S. presidents—regardless of party affiliation—in maintaining Puerto Rico's political and economic subordination. Instead of acknowledging the U.S.'s responsibility in the debt crisis and drafting a relief plan like it did for the banks in 2008, the American political priority has been to make the island pay. The 10-day waiver of the Jones Act—which forces the island to use U.S. vessels to transport food and other necessities at double the cost—is a start toward the next step: the law's outright abolition."
3.  Puerto Rico is on track for historic debt forgiveness – unless Wall Street gets its way, by Kate Aronoff via The Intercept
"'Thousands who lost their homes need urgent shelter, and entire towns are suffering from hunger and dehydration. Inefficiency and the depraved indifference of the Trump administration is rising to the level of criminal negligence,' said Xiomara Caro Diaz, a San Juan resident who is the director of New Organizing Projects at the Center for Popular Democracy. Among the group's demands is a 'complete and irrevocable forgiveness of all Puerto Rican public debt,' alongside a call for a robust relief package and to cut red tape around aid distribution."
4.  The Jones Act: The law strangling Puerto Rico, by Nelson A. Denis via The New York Times
"A humanitarian crisis is about to explode in Puerto Rico. But the consequences of Jones Act relief would be immediate and powerful. This is not the time to price-gouge the entire population. It is time for Congress to act ethically and responsibly and suspend the Jones Act in Puerto Rico."
5.  The media really has neglected Puerto Rico, by Dhrumil Mehta via FiveThirtyEight
"According to one analysis of five political talk shows that aired the Sunday after Maria made landfall, all five programs combined to produce less than one minute of coverage dedicated to the crisis in Puerto Rico, and three out of the five shows didn't mention Puerto Rico at all. Many observers are speculating that Puerto Rico's status as a territory is one reason for both the lack of news coverage and delays in the delivery of aid."
6.  Activist: U.S. response to Puerto Rico "Lifts the Veil of Colonialism" & 119 years of exploitation, via Democracy Now!
Want to learn more about the Puerto Rican debt crisis? Check out the Puerto Rico Syllabus.
"What We're Reading" is a weekly feature on AFSC's News and Commentary blog, where we share a curated collection of recent articles on timely issues. "What We're Reading" is meant to spark discussion, debate, and knowledge sharing, and the articles we highlight do not necessarily reflect the official organizational positions of AFSC.