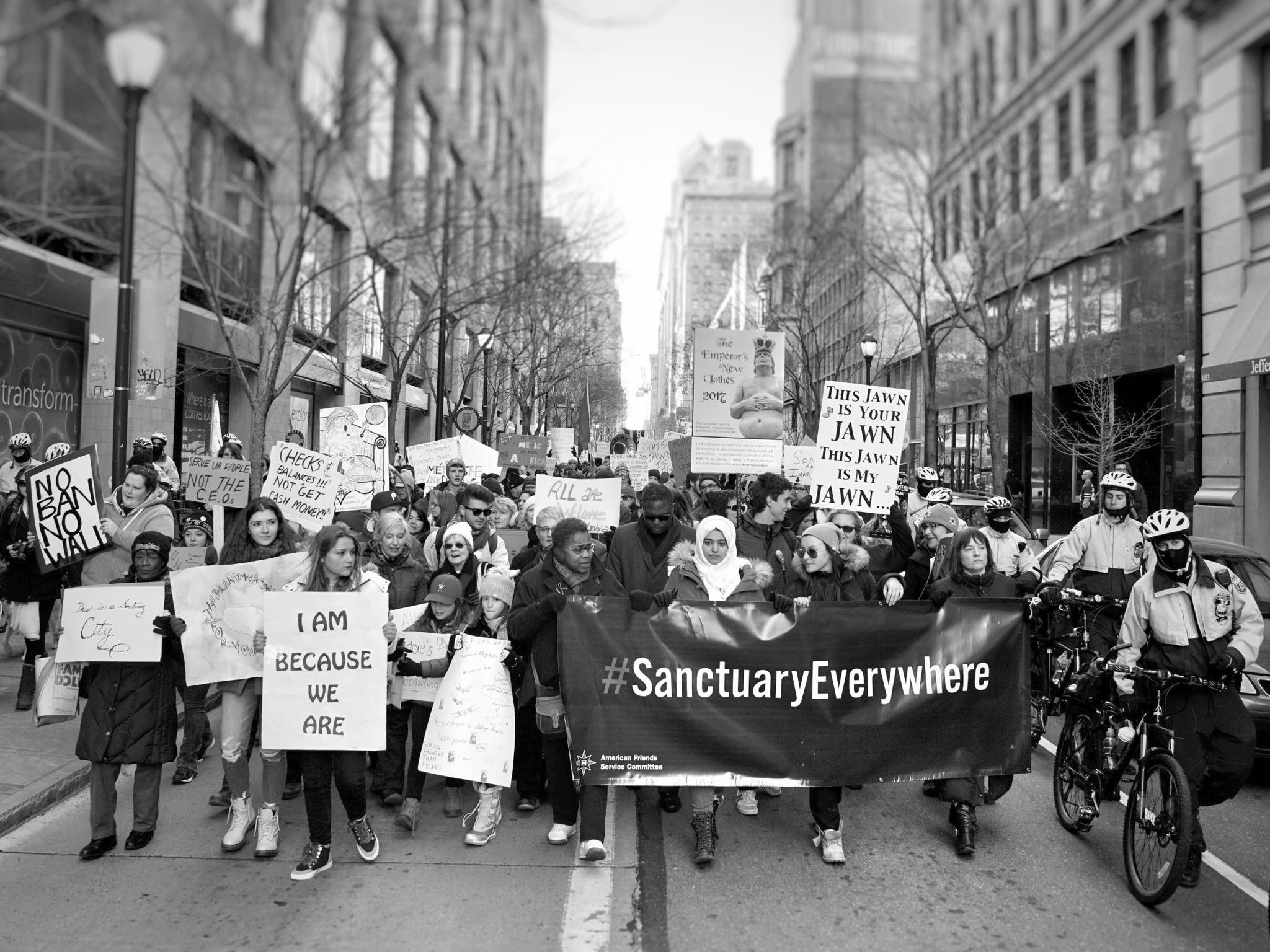 This was one reading among many at the rally before the March for Humanity - #SanctuaryEverywhere in Philadelphia on Feb. 4th, 2017 against the Muslim ban and recent immigration decisions. 
Will you harbor me? Will you keep me safe?
Will you shelter me as the gales of injustice pelt me with abuse?
Will you be for me a temple, holding me sacred, seeing that I hold God?
When the police stop me at a traffic light, will you take the gun from his hand?
When ICE agents come for me in the middle of the night, will you block the door?
When they poison my water, will you offer me a clear stream?
When they take my land, cutting the earth with a black snake, will you stand in the way?
When they try to pull my hijab from my hair, will you stop their hand?
When I am in prison, will you visit me and break down the doors?
When they tell me who to love, will you make a home for my lover and me?
When they build the wall, will you knock it down and build a bridge?
We thousands gather in city streets, in town squares, in schools, in churches and temples.
We grab each other's hands, create a web stronger than fear, reaching across borders and fences into each other's lives
The tsunami of white supremacy is here, the earthquake of hate is coming for us
Let us tie ourselves together in a supple net of resistance
Let us offer sanctuary everywhere 
Related content