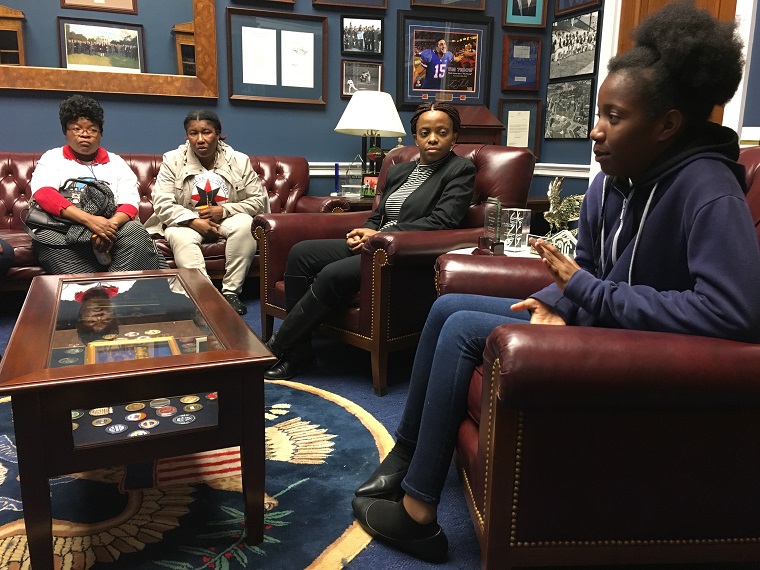 Communities across the country continue to push back against the Trump administration's decision to end Temporary Protected Status (TPS), Deferred Enforced Departure (DED), and Deferred Action for Childhood Arrivals (DACA) for almost a million immigrants – and they're gaining ground.  
The Trump administration has stripped away protections for TPS holders from Haiti, El Salvador, Nicaragua, Nepal, Honduras, Sudan, and Liberia, putting over 300,000 TPS and DED holders at risk of deportation over the next two years. At the same time, hundreds of thousands of young people who came to the U.S. as children also face uncertainty about their futures under Trump's decision to end Deferred Action for Childhood Arrivals (DACA).  The cruel termination of these vital programs has forced over one million immigrants into the U.S.'s inhumane and deadly deportation pipeline. 
But TPS, DED, and DACA recipients have organized to counteract the administration's aggressive efforts to deport millions of immigrants with deep roots in our communities. And they're working together to protect these programs and demand a roadmap to citizenship.  
Here's what you need to know about these efforts:
TPS, DED, and DACA recipients are telling Congress: It's time to act to save these important programs.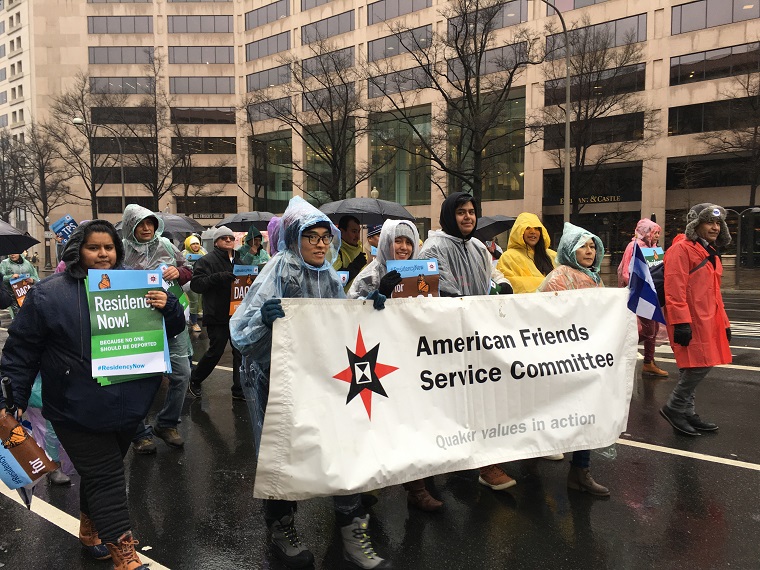 TPS holders continue to live in limbo, not knowing whether they will be able to remain in their homes, jobs, and communities. And although Trump's decision on DACA is being challenged by lawsuits in various states and the federal government is still accepting renewal application, recipients could still be threatened with deportation.  
In a historic day of action in early March 2019, program recipients and their supporters took to the streets of Washington, D.C. and the halls of Congress to urge senators and representatives to immediately enact a permanent, standalone solution that offers Lawful Permanent Residency (LPR) and a roadmap to citizenship for all TPS, DED, and DACA recipients. The rally in front of the White House, followed by a march to Capitol Hill, was part of a mass mobilization effort by the National TPS Alliance with the support of dozens of immigration groups.  
TPS, DED and DACA recipients also shared their stories at a House Judiciary Committee hearing. Their testimonies highlighted the vital roles recipients play in their communities despite having to live with the uncertainty of whether they will have to leave their communities or face cruel detention and deportation.  
Their powerful stories were also a stark reminder for Congress that ending these programs would separate families – most of whom have lived in the U.S. for decades – and devastate communities.   
TPS holder Jose Palma, coordinator of the National TPS Alliance, testified: "There is nothing temporary about our families' lives. TPS represents the promise of a diverse and courageous nation and the example of hard work and strong families."  
Read AFSC's  statement for the record of the hearing in support of protections for TPS, DED and DACA recipients.
Legal challenges to Trump's termination of TPS, and DACA are succeeding, offering a temporary reprieve to TPS holders from certain countries and current DACA recipients.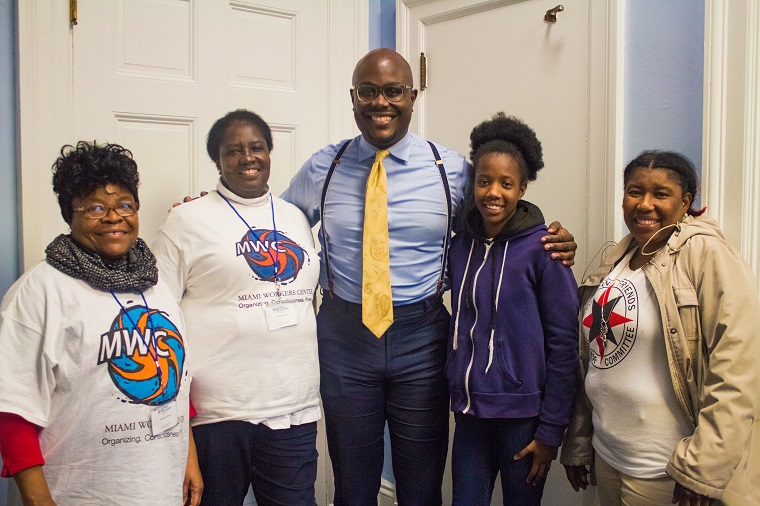 TPS community members, advocacy organizations, social justice groups, and other allies are working to prove that the administration was wrong — and discriminatory — in terminating TPS for impacted countries. Generally, the lawsuits seek to stop the Department of Homeland Security (DHS) from implementing terminations. The suits also accuse the administration of ending TPS for certain countries based on racial discrimination and infringing on the constitutional rights of TPS beneficiaries, among other issues. 
Multiple lawsuits are challenging the administration's termination of TPS for Sudan, Nicaragua, El Salvador, Haiti, and Honduras:
In February, one lawsuit resulted in extraordinary news – and a temporary reprieve – for some TPS holders. A federal judge blocked the termination of TPS for more than 300,000 people from El Salvador, Haiti, Nicaragua, and Sudan. The judge ruled in favor of the TPS beneficiaries and ordered DHS to automatically extend TPS for the plaintiffs till January 2020. The Trump administration is appealing that decision.  
TPS holders and their U.S. citizen children from Honduras and Nepal have also filed a separate lawsuit. The suit alleges that DHS deliberately ignored recommendations from U.S. ambassadors and evidence of conditions in these countries that warranted an extension of TPS. In March, the Trump administration agreed to allow TPS holders from Honduras and Nepal to retain their temporary legal status pending its appeal of the decision on the lawsuit regarding El Salvador, Haiti, Nicaragua, and Sudan.
DED holders have also sued the administration for terminating the program, alleging that the decision was based on racial, ethnic, and national discrimination. In March, the Trump administration extended DED for one year, giving Liberians protected status from deportation in the meantime.
Trump's termination of DACA has also been challenged in the courts, and multiple judges have ruled that the way the program was terminated was illegal. And so far, the Supreme Court has taken no action to hear the administration's request to overrule lower courts' decisions, effectively keeping DACA in effect for now. 
However, only legislation – not litigation – can provide a permanent solution for TPS, DED, and DACA recipients and their families under attack by the Trump administration. The courts cannot solve this problem. We need legislation that keeps families and communities together.  
Congress is considering legislation to offer permanent protections to TPS, DED, and DACA recipients.  
The House has introduced the Dream and Promise Act, and the Senate has introduced the Secure Act of 2019 and Dream Act of 2019. The bills are a bold step forward for our communities. They would eliminate roadblocks to lawful permanent residency for eligible immigrants, expand the pool of eligibility for permanent protections, offer relief for some deported community members, and make post-secondary education more affordable for immigrant youth.  
The introduction of these bills is a testament to extraordinary grassroots organizing and tireless advocacy across the country by TPS, DED, and DACA beneficiaries, their families, and allies.  
AFSC will be watching these bills closely to make sure that it passes without any harmful additions that could threaten the lives of other immigrants. We must continue to pressure Congress to protect our TPS, DED and DACA community members and all immigrants. Because this is a struggle we cannot afford to lose.
Contact your members of Congress. Tell them to speak out against President Trump's termination of TPS, DED, and DACA. Urge them to pass legislation like these bills to provide legal permanent residency and a roadmap to citizenship for TPS, DED, and DACA recipients – because no one should be deported.