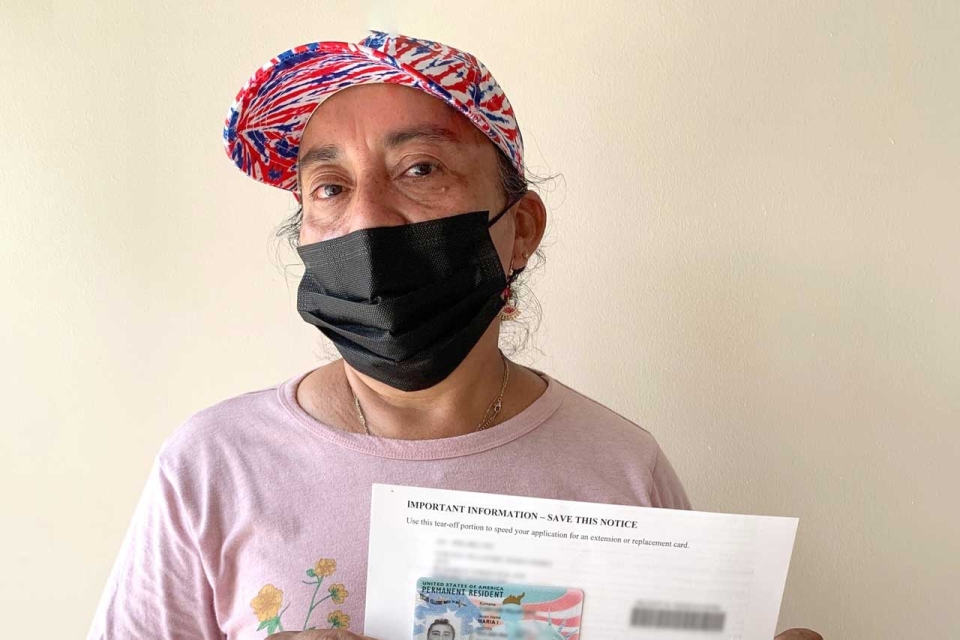 In 2001, Harriet (not her real name) fled her home in Guinea to the United States and applied for asylum, fearing for her life. At the age of 13, she had been subjected to female genital mutilation (FGM) and forced marriage. And when Harriet spoke out publicly against FGM, she was threatened by powerful community members, including her own husband.
Despite the danger Harriet faced in Guinea, she was denied asylum and placed in deportation proceedings. That's when she obtained free legal representation from AFSC's Immigrant Rights Program in New Jersey. Over the next eight years, an AFSC attorney advocated with Harriet for her right to stay in the U.S. After several immigration hearings, Harriet finally got the good news: Her deportation order was canceled. She could stay in the U.S.
Lloyd Munjack was the AFSC attorney who represented Harriet. "She was just so happy and so relieved," he recalls. "Many immigrants like Harriet live in a constant state of limbo. But they endure—do their jobs, help their kids through school, all the things you do to establish a life for yourself. All the while not knowing whether they will be here tomorrow."
In late 2020, Harriet secured permanent residency status with assistance from AFSC. Today she lives with her three U.S. citizen children in Newark. She works as a hairdresser at a local salon. And she no longer fears being detained, deported, or separated from her family.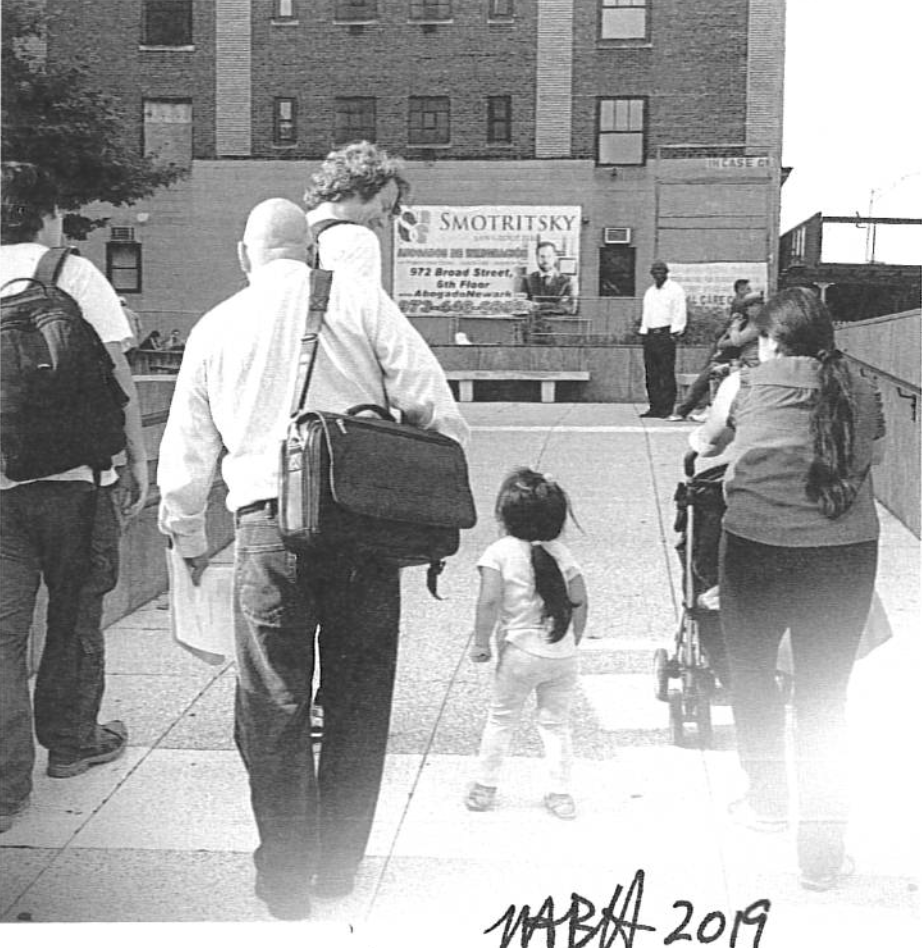 Advocating for immigrants in New Jersey
Harriet is one of hundreds of immigrants in New Jersey represented by AFSC's Immigrant Rights Program every year. In 2022, we assisted more than 2,000 immigrants, including people in detention (read more about work to end immigrant detention).
Our staff in Newark and Red Bank help low-income people and their families with a range of humanitarian and family-based immigration cases. That includes people who recently arrived in the U.S. seeking asylum. Many are survivors of domestic violence or other crimes—or are fleeing persecution or other dangers. We also help unaccompanied children reunite with loved ones in the U.S.
AFSC also represents immigrants who have lived in New Jersey for years and now face deportation. And every year, we help hundreds of people submit applications or renewals for Temporary Protected Status (TPS), Deferred Action for Childhood Arrivals (DACA), and other forms of immigration relief.
In addition, we have social workers on staff who help legal clients with other urgent needs. They connect them with accessing public benefits, shelter, food, and other resources.
Having legal representation can make all the difference for immigrants and their families. It can determine whether someone is allowed to remain safely in the U.S. or deported, whether loved ones are reunited, or whether a person can work with dignity to support themselves and their families.
Blanca Molina is a legal assistant and community organizer who has been with AFSC's Immigrant Rights Program for nearly 30 years. "We do what we can to accompany people, walk with them, knowing the struggles they face living without status in the U.S.," she says.
Blanca works closely with TPS holders and their families. TPS protects from deportation people from certain countries afflicted by war, natural disasters, or other dangerous conditions.
In 2001 AFSC helped Maria Turcios apply for TPS. Maria had come to the U.S. from El Salvador in 1992. For years, TPS allowed Maria to live in the U.S. with her four children and work. But when the Trump administration announced in 2018 that it would terminate the program for El Salvador and several other countries, Maria—and hundreds of thousands of other TPS holders—faced uncertainty about their futures in the U.S.
In 2020, AFSC helped Maria secure permanent status by assisting her adult son—a U.S. citizen—in petitioning for her.
"When Maria got her green card, it was very emotional for her," Blanca says. "She asked me, what do I do with this? I told her, you don't have to worry anymore. You're a permanent legal resident. You can work without having to renew your work permit every 18 months. You can travel outside of the U.S. It changed her life."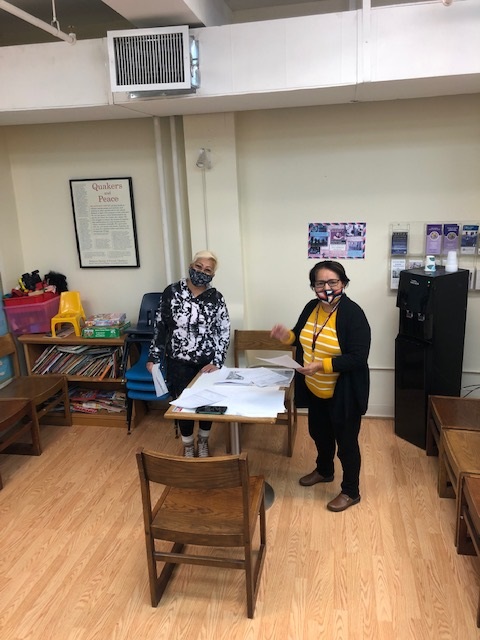 Calling for systemic change
Immigrants are vital members of our communities. Every day, AFSC supports immigrants advocating for their right to stay in the U.S. where they belong. But their stories are also reminders of why the U.S. needs permanent solutions to keep families and communities together.
Ultimately, Congress and the president must create a pathway to citizenship for all immigrants. Every one of our community members deserve safety and peace—knowing they can live, work, and fully participate in society without fear of deportation.
Many of our clients are at the forefront of organizing and advocacy for humane immigration policies. We support their efforts through media trainings, legislative lobby days, and helping them connect with others who share their experiences and are pushing for change.
We're committed to providing legal representation to immigrants in New Jersey—while advocating for policies that respect the rights and dignity of all.
Thank you for supporting our efforts!