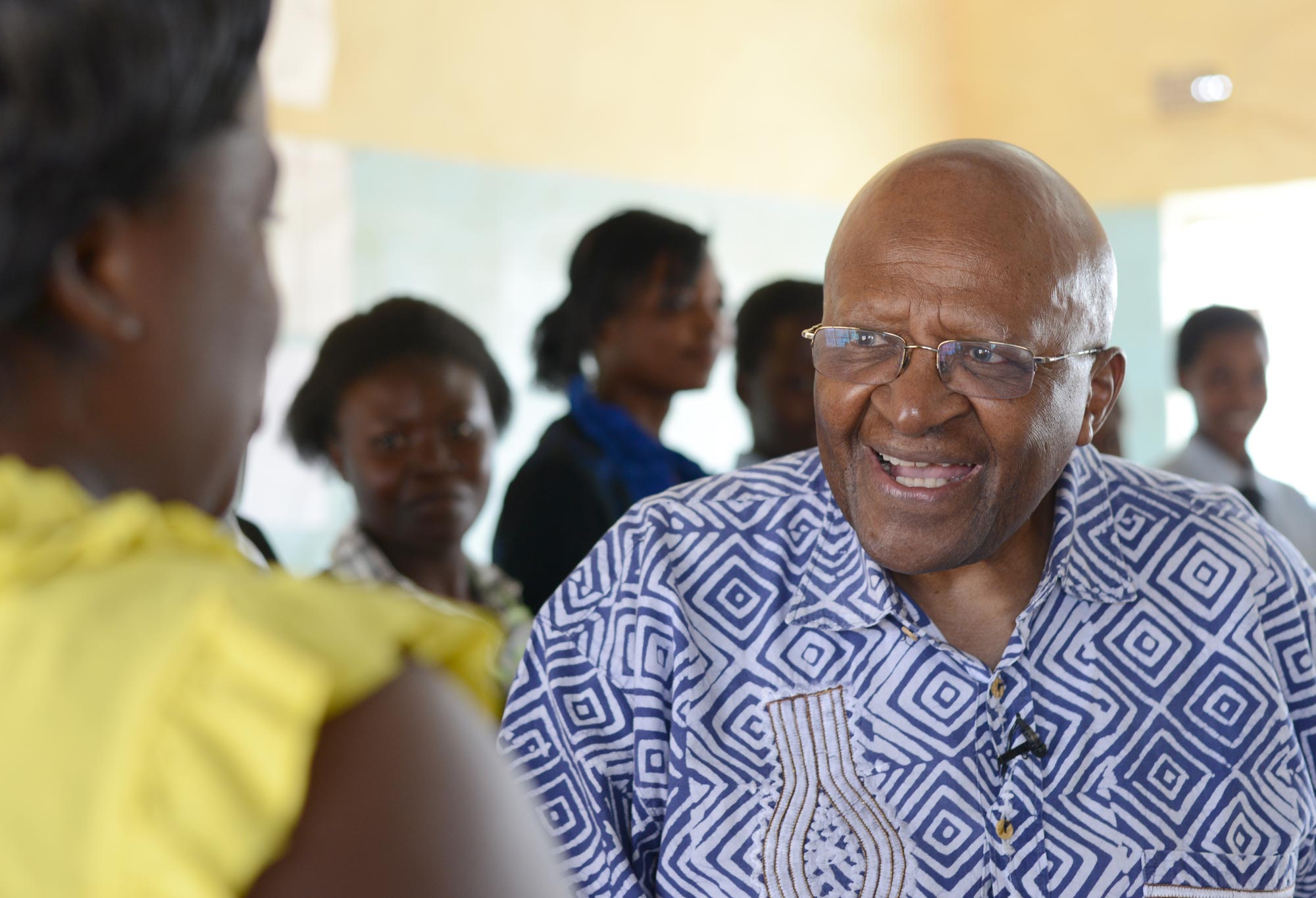 AFSC mourns the passing of Archbishop Desmond Mpilo Tutu. The South African social rights activist played a pivotal role in helping to end apartheid. 
He was the first Black archbishop of Cape Town and bishop of the Church of the Province of Southern Africa. But his teachings and commitment to nonviolence reached beyond his home country, speaking to people struggling for equality and freedom around the globe. 
AFSC collaborated with Tutu on the campaign to end apartheid. AFSC staff met with him in South Africa and in Philadelphia and were moved by his great compassion for all people—Black and white—caught in an oppressive system.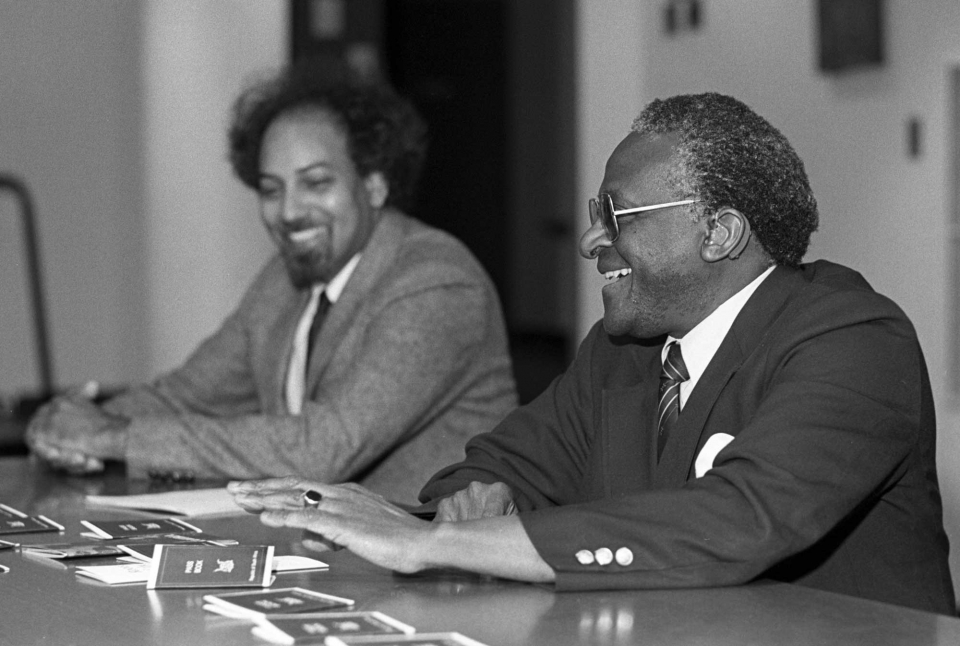 In recognition of his work and the spirit in which he carried it out, AFSC nominated Tutu for the Nobel Peace Prize. In our 1981 nominating letter, AFSC wrote, "With humor and imagination he tries to prevail on the authorities to modify their positions at the same time that he supports the rising movement of the people against the system." Tutu was eventually awarded the Nobel Peace Prize in 1984. 
After the end of apartheid, South Africans elected Nelson Mandela as their first Black president in 1994. The honor of introducing the new president to the nation fell to Tutu. President Mandela appointed Tutu to head a Truth and Reconciliation Commission (TRC) to investigate atrocities committed during apartheid. The TRC was a critical healing step for South Africans. It became a model for similar commissions in other parts of the continent and around the world. 
More recently, Tutu contributed to the book Indivisible: Global Leaders on Shared Security, edited by Ru Freeman and AFSC's Kerri Kennedy. He wrote about how he modeled his life on the story of the Good Samaritan and aspired to love all his neighbors, especially those with whom disagreed.
Perhaps what made the archbishop so inspirational and universal a figure was his unshakable optimism in the face of overwhelming odds. His faith was limitless in the ability of human beings to do good. 
Today, AFSC urges all to remember Tutu's optimism and faith as we engage in ongoing struggles to build peace with justice around the world.