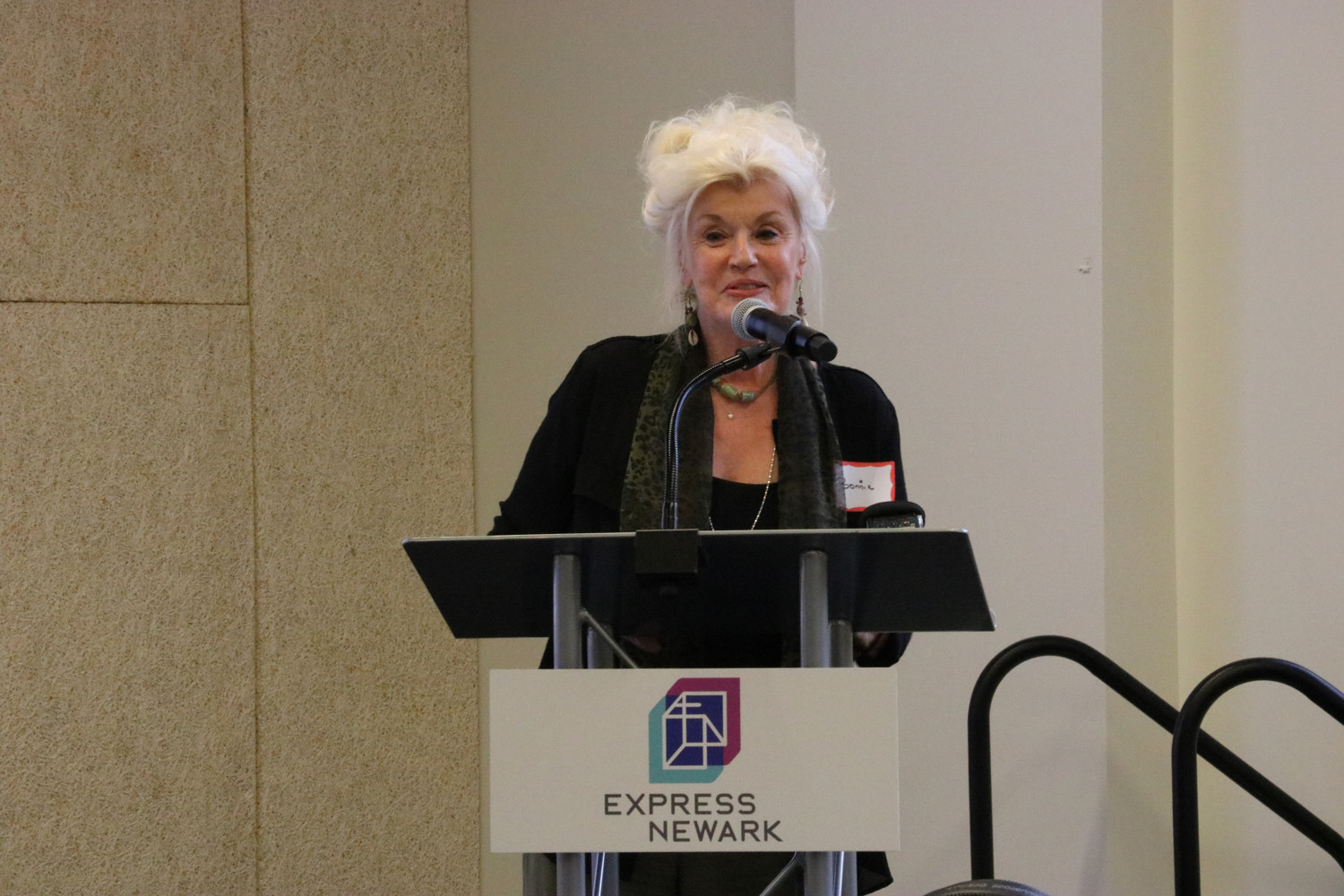 Across the U.S., communities are advocating for the release of people in prisons, jails, and detention centers, where forced proximity to others and lack of adequate health are particularly dangerous during a pandemic. In New Jersey, eight people in prison have died from COVID-19. And at least 63 people in prison and 309 staff members have tested positive. Although New Jersey Gov. Phil Murphy signed an executive order approving the release of certain people from state-run prisons to slow the spread, none have been released.
For more than 40 years, Bonnie Kerness has worked as a human rights advocate for people who are incarcerated. She discusses why we must free people immediately from prisons, jails, and detention centers during this pandemic as part of our ongoing work to abolish prisons in the long term.
You spend a lot of time responding to calls and letters from people in prison and their families. What have you been hearing from them since the start of the COVID-19 pandemic?
It is like nothing we have ever seen. I had a call yesterday from a young man who is imprisoned in New Jersey in a hospice for people who are terminally ill or have dementia. He was pleading for release.
There's an 83-year-old we work with who was convicted of a violent crime. People are saying, "Don't let violent offenders out." He's 83 years old. He was convicted of that crime almost 50 years ago—let him out!
The impact is also devastating for their family members and advocates as well as people who work in prisons, who are facing greater risks in this pandemic.
How is New Jersey failing to respond to COVID-19 in prisons?
In its slowness and non-urgency. We are seeing solitary confinement cages being used as "medical quarantine." I've had a mother call me crying about a son who was thrown in isolated confinement because he had a fever. He was without bedding, without a cover, without a towel.
Just as there is no pandemic plan in society, there is none within the state Department of Corrections. The response of the department has been, not surprisingly, chaotic. There has been mass movement of people in prison, often moving people into dorm situations to make room for isolation.
What does COVID-19 tell us about the injustices of our criminal legal system?
The virus shines a glaring light on many of the injustices of the current system—and the need to abolish prisons once and for all.
Prisons are the bottom-line expression of white supremacy. The entire criminal legal system from arrest to imprisonment is relevant. The very first police were slave-catchers. Although this isn't taught in school, the 13th Amendment did not abolish slavery, it moved it into prisons. Since the inception to current times, these institutions are inhabited by largely Black and brown people of color, often economically, medically, and educationally deprived. The very first use of solitary confinement was for Indigenous leaders.
The United States does not acknowledge that it colonized and institutionalized slavery and genocide to advance itself. This is historical as well as current. You can't see it more clearly than in the herding of people—who are economically and/or educationally deprived and almost always of color—into inner-cities and ghetto areas, and from those ghettos into prisons.
When something akin to COVID-19 happens, there could not be a clearer expression of genocide. COVID-19 is current, but I've seen hepatitis and food poisoning go through prisons. I've witnessed an entire visiting room of people lying on the floor because that was the only place where the administration could set up a hospital. It was filled with 200 very ill people with medical staff completely unprepared to take care of that amount of ill people. The system is failing both staff and imprisoned people.
How are people in prison, their families, and communities organizing to respond to the COVID-19 crisis?
While we're advocating to get people out of prison immediately, we're also seeing how the crisis has enhanced the national conversation on the need for prison abolition. We're seeing the coalescing of religious groups, feminists, returning citizens, advocates, lawyers, family members, and others in ways that are encouraging.
We are hoping that those impacted will raise the abolitionist conversation in ways that make sense leading to a wider public understanding of alternatives to prisons as we now know them. This continued organized abandonment of human beings is unacceptable. As a society, we can envision a system without torture, cruelty, brutality. We can envision one with compassion where we continue to value every person as a human being.
Imprisonment is not a solution to social problems. Abolition is demanding a future that holds life precious.