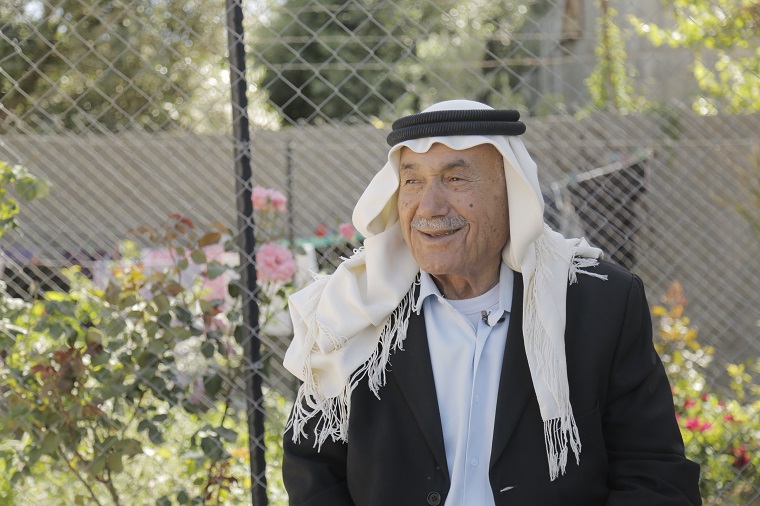 As we help seniors meet their basic needs today, we continue to push for political change to end the blockade and the occupation.
Earlier this year, AFSC launched a humanitarian appeal to raise funds to aid elderly Gaza residents. Many of you have already responded, and we're grateful for your support to provide seniors with the resources they need.    
And the need is great. After more than a decade under an Israeli-imposed blockade, more than 80 percent of Palestinians in Gaza depend on aid to survive – and the elderly are especially vulnerable. International charities and the United Nations provide families in Gaza with food and other basic items. But many elderly Gaza residents require medicine, sanitary products, and other specialized items to maintain dignity that are not provided through standard aid programs. AFSC is working to fill this gap. 
The situation in Gaza worsens each day. The blockade stops virtually all economic activity. Raw materials needed to produce goods are largely blocked from entering. When materials are allowed into Gaza, production is limited by the deteriorated infrastructure that allows only four hours of electricity per day. When goods are produced in Gaza, access to outside markets is blocked. Merchants can't leave Gaza to sell their products, and businesspeople from outside can't enter to open trade relationships.  
These economic restrictions are at the heart of the humanitarian crisis in Gaza. The unemployment rate is over 40 percent -- among young adults, it's over 60 percent. Without jobs, people cannot pay for basic goods and services, including food. Even with aid, malnutrition levels are rising – and the elderly are particularly hard hit.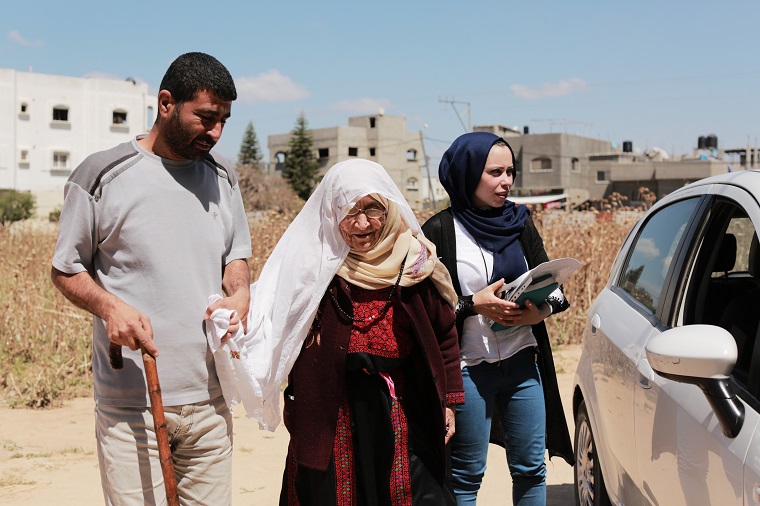 AFSC can't address all of the needs in Gaza, but for those we can help, the assistance is life changing. 
Help us continue providing assistance by making a gift today.
As AFSC and others help people in Gaza meet their basic needs, we remain clear that aid only temporarily addresses one symptom of the problem in Gaza. The deprivation experienced by families in Gaza will not be resolved until the blockade and the occupation is ended – and the rights of Palestinians in Gaza are respected. 
AFSC has been working in Gaza since 1948, when we responded to an urgent request from the United Nations to support displaced Palestinians in Gaza. Most of the elderly in Gaza are among those first refugees, and some are the very same people who benefited from the food aid and schools we provided back then. In fact, three of the seniors our staff met with last weekend remembered receiving assistance from AFSC in 1948.  
In 1950, AFSC turned over its work in Gaza to the newly formed United Nations Relief and Works Agency. In the months prior to that transition, the U.N. asked AFSC to extend its mandate in Gaza. But AFSC refused, noting that the international community's failure to address the rights of Palestinian refugees to repatriation or recompense would have disastrous long-term consequences.  
More than 70 years later, and we still have not addressed this injustice.        
People in Gaza need assistance to live their lives with dignity, and we hope that you will support our efforts to meet this basic need.
At the same time, we also hope that you will listen to the voices of Palestinians in Gaza who have been nonviolently protesting as part of the Great March of Return over the last year – at grave cost. These protesters are demanding an end to the blockade, an end to Israel's occupation, and recognition of the rights of Palestinian refugees. But their protests have been met with incredible violence by the Israeli military, which has killed approximately 300 people killed and injured tens of thousands more. 
Addressing both these current and historic injustices is key to achieving peace that will benefit all people -- Palestinians and Israelis. As you consider giving, we also hope that you will stand with us in pushing for freedom, equality, and justice for all people in Palestine and Israel.