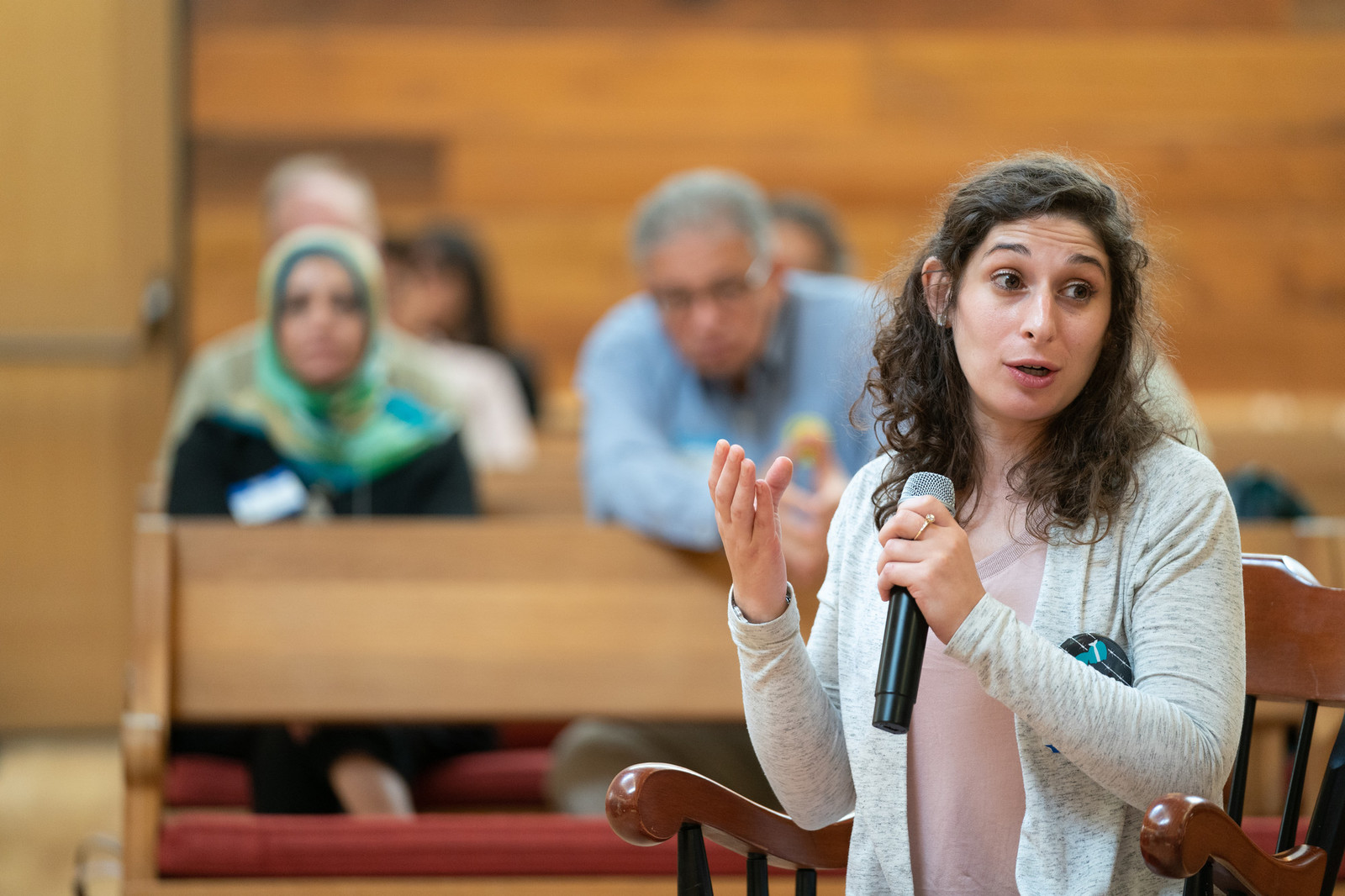 This month marks the third anniversary of the introduction of the first congressional bill in U.S. history promoting Palestinian human rights. The bill would prohibit U.S. financial assistance to Israel from being used for the military detention, interrogation, abuse, or ill-treatment of Palestinian children.
Since 2000, more than 10,000 Palestinian children in the West Bank have been arrested and held in the Israeli military detention system that denies them their basic rights. Over the past five years, AFSC and Defense for Children International-Palestine have partnered on the No Way to Treat a Child campaign to expose this widespread and systemic abuse of Palestinian children. It is one part of AFSC's ongoing work to end Israel's occupation of the Palestinian territory.
As the AFSC coordinator of the No Way to Treat a Child campaign, I have been moved and inspired by the progress made by our nationwide coalition of advocates, organizers, and activists—like many of you—in building support for Palestinian rights in recent years.
The current version of the groundbreaking bill is "Promoting Human Rights for Palestinian Children Living Under Israeli Military Occupation Act" (HR 2407). U.S. Rep. Betty McCollum, who authored both bills, spoke this month at the United Nations, reaffirming her commitment to advocating for changes in U.S. policies following the recent U.S. election.
While acknowledging the tremendous difficulty in passing legislation like this, Rep. McCollum noted the significance that HR 2407 now has 24 "courageous co-sponsors and the support of nearly 50 human rights and civil society organizations, along with faith-based organizations representing Jews, Muslims, and Christians. We are using the bill to organize and activate civil society to inform and pressure lawmakers at a time when systemic racial injustice and disparities are priority issues."
Recently, I spoke with two activists with the No Way to Treat a Child campaign about their work organizing community support for HR 2407—and their perspectives on the progress we have made over the past three years. Here's what they had to say:
Organizing and advocating locally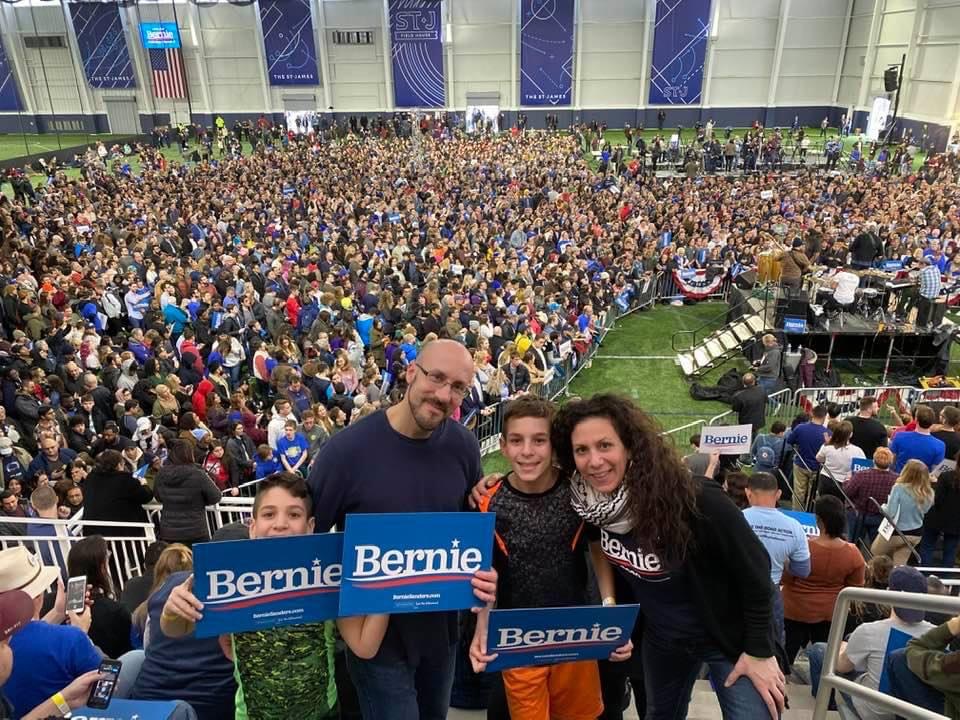 Zeina Ashrawi Hutchison is a Palestinian activist based in Virginia and was a recent delegate for Sen. Bernie Sanders.
One of the strengths of the No Way to Treat a Child campaign has always been its simplicity—with clear objectives and potential for opening the door to build coalitions, Zeina says. This summer, Zeina took the language in HR 2407 and offered it as a resolution to the Democratic State Convention in Virginia—and received overwhelming positive response.
"People cannot disagree with respecting children's rights on any level," Zeina says. "The bill speaks about torture and the horrific things Palestinians go through. … I was genuinely hoping that people would acknowledge the existence of the huge injustice and illegality of the occupation, and illegality of the imprisonment of children."
Zeina grew up in Ramallah, Palestine and her experiences inform her advocacy work. Pushing for the resolution "was really difficult emotionally because I knew that if it failed, it would be a punch in the gut. … Growing up in Palestine and seeing the occupation and detention of children firsthand, it leaves an impact. The helplessness stays with you."
Her effort to engage delegates in Virginia was a success, and the resolution passed at the district level with 87% support. "People who never vote on anything related to Palestine … they voted on it because, first of all, they knew me as a human being. They got to know me through the process. But also because of the simplicity of the ask. It passed in another congressional district, as well. And then at the state level."
For Zeina, the success of the resolution in Virginia is "an acknowledgement for the children in prisons now; it is an acknowledgement for my childhood, and for the childhoods lost in the prisons and out of them living under military occupation, psychologically and physically," she says.
Despite the challenges, Zeina says she believes that "some things can be done, and public opinion can be changed. It's those wins that are empowered by the drive for justice and the genuine need to do what's right. Not just by me, but by people around me. Because it takes guts for a lot of people to do this."
Bringing Palestinian children's stories to Washington, D.C.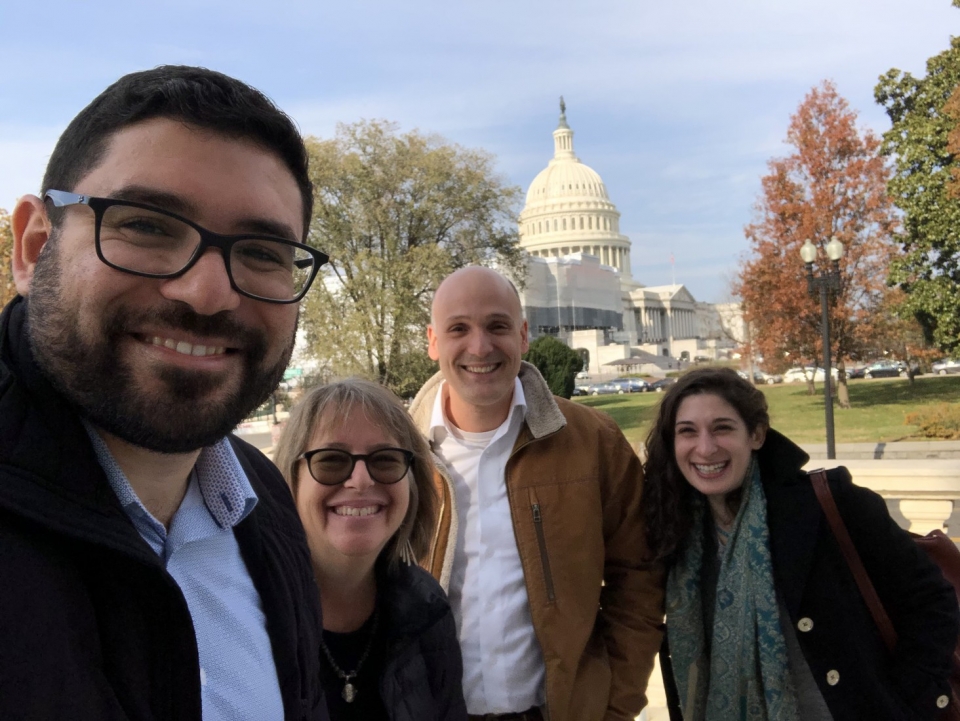 Shaina Low is an advocacy officer with Defense for Children International-Palestine (DCIP), which co-leads the No Way to Treat a Child campaign with AFSC. Like Zeina, she has found that the campaign and the two bills in Congress have opened up opportunities to talk with legislators about concrete ways to support Palestinian rights.
Shaina's work at DCIP includes organizing the evidence collected by attorneys and staff in Palestine that document the experiences of children and the abuses in the military court system. "I've read through the affidavits of hundreds of children who've been arrested, and detained, and imprisoned, and prosecuted in the military detention system," she says. "To see the amount of trauma that these children experience, and then to be able to use this bill as a means … of telling their stories … it's empowering."
The No Way to Treat a Child campaign has helped shift the discourse in advocating for Palestinian rights as a human rights issue, Shaina says. "The issue of child detention is a really good introduction to get people who otherwise wouldn't be interested or concerned with the issue to talk about it. It's hard to find people who would say, 'Yes, children anywhere in the world deserve to be tortured by a foreign army.'"
For Shaina, seeing activists like Zeina elevate the issue of Palestinian rights in her local community and state is proof that the campaign is successfully equipping people to carry out this advocacy work on their own. The campaign has offered monthly webinars for activists around the country in 2020, providing new resources and tools to engage elected officials.
Both Zeina and Shaina are optimistic about ongoing work to advocate for Palestinian rights in Congress. It's worth noting that every member of Congress who supported HR 2407 was re-elected in November, which will help ensure this legislation will continue to move forward.
Opposition to Palestinian rights is a powerful force, but it's encouraging that more people, including in the Palestinian-American community, are engaging politicians about Palestinian liberation and rights, Zeina says. Both she and Shaina believe more effort should be made to speak with candidates before they are elected to Congress, asking them to pledge support for bills like HR 2407.
"The community will mobilize when given the tools like HR 2407 to go and question politicians, to have a measure to determine where their candidates stand on certain issues," Zeina says.
Says Shaina, HR 2407 "is just the beginning of finding opportunities to engage our elected officials to take on more of these issues, and to do it not from a place of politics but from a foundation of respect for human rights."
As the AFSC coordinator for the No Way to Treat a Child campaign, I'm looking forward to continuing to work with people like Zeina, Shaina, and many of you to build support for Palestinian rights in the year ahead.
To learn more about the No Way to Treat a Child campaign and how you can get involved, visit our campaign website and explore some of our resources below.