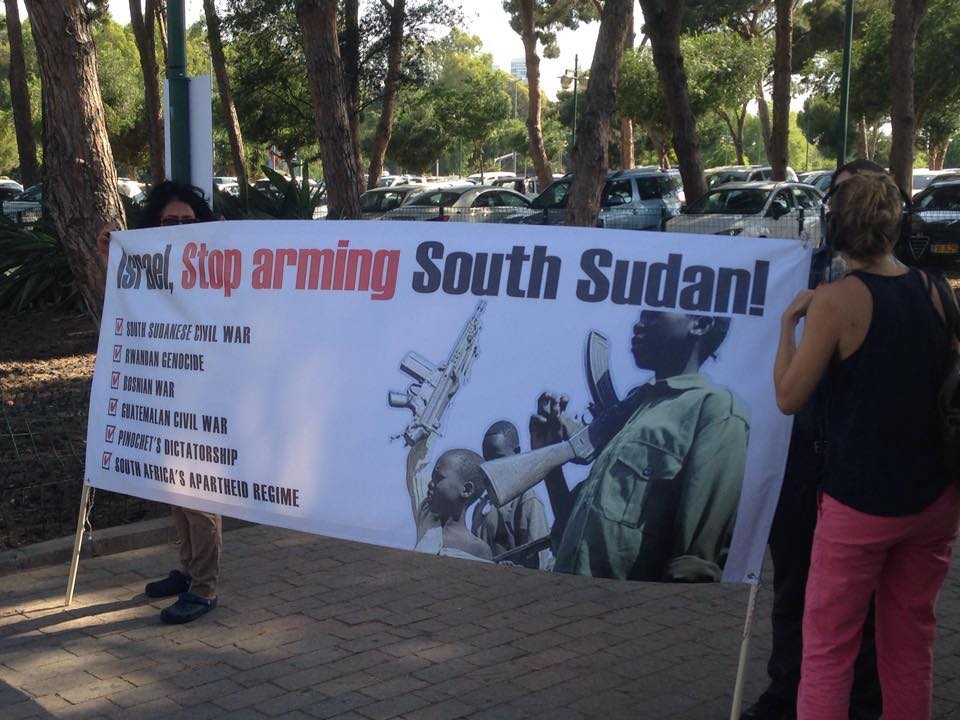 Last week 53 Israeli Human Rights activists submitted a petition to the Israeli Supreme Court demanding a criminal investigation against Israeli arms dealers who sold arms to the Mathiang Anyoor militia in South Sudan. This sale, like all legal sales of arms from Israel, was authorized by the Israeli ministry of defense. The Israeli assault rifles sold to South Sudan were used by Mathiang Anyoor to kill dozens of people, mostly from the Nuer tribe, in December 2013 in what became the beginning of the bloody civil war in the country.
A few months earlier, in 2013, by-passing the governmental channels, the head of the South Sudanese national security service brokered an arms deal between Israeli manufacturers and the South Sudanese president, for Galil ACE assault rifles to be used by the Mathiang Anyoor militia – a governmental-run militia, that literally trained in the private farm of the president. This sale was done after the EU already declared an arms embargo on the country, and the US stopped selling arms there. It seemed that Israeli officials in the ministry of defense and foreign affairs didn't agree with the clear statements of their European and American counter-parts and had no issue with authorizing this sale. More arms sales, more funds fueling Israel's arms industry, more taxes for the government, and more political support from another young African country.
The guns are already there, have already taken lives, and will continue to do so – that is not something that 53 Israeli activists 2,600 miles away can change. But this is ongoing. Just two years ago a UN report revealed Israeli surveillance software was used by the South Sudanese government to fund, jail and at times kill local dissidents. And this is not just in South Sudan, but also true just across the border where Israeli surveillance equipment was reportedly used by the Ugandan government to spy on and arrest LGBTQ activists. It isn't restricted to Africa either. Israeli arms can be seen used by oppressive regimes from Burma and the Philippines to Colombia. Israeli training of police forces is felt in St. Louis, as well as in the favelas of Rio De Janeiro.
Military export and training has become one of Israel's main incomes, as well as diplomatic tools, and it is that constantly growing interest and dependency Israel is developing on exporting systems of oppression that these activists are trying to change. And to make that change there is a need for accountability. Accountability for the people executing and partaking in atrocities around the world, but also accountability for those making a profit out of them, and even those pushing papers behind the scenes that make all of this possible.
On June 6th-8th, Israel will hold its biggest arms fair – ISDEF – and will host representatives from over 90 counties buying and selling arms that will fuel conflicts around the globe. AFSC together with our partners at the Coalition of Women for Peace are organizing a shadow conference to this, aiming to show Israeli society what these weapons sold in the exhibit actually do around the world, and at home when they are used on Palestinians.