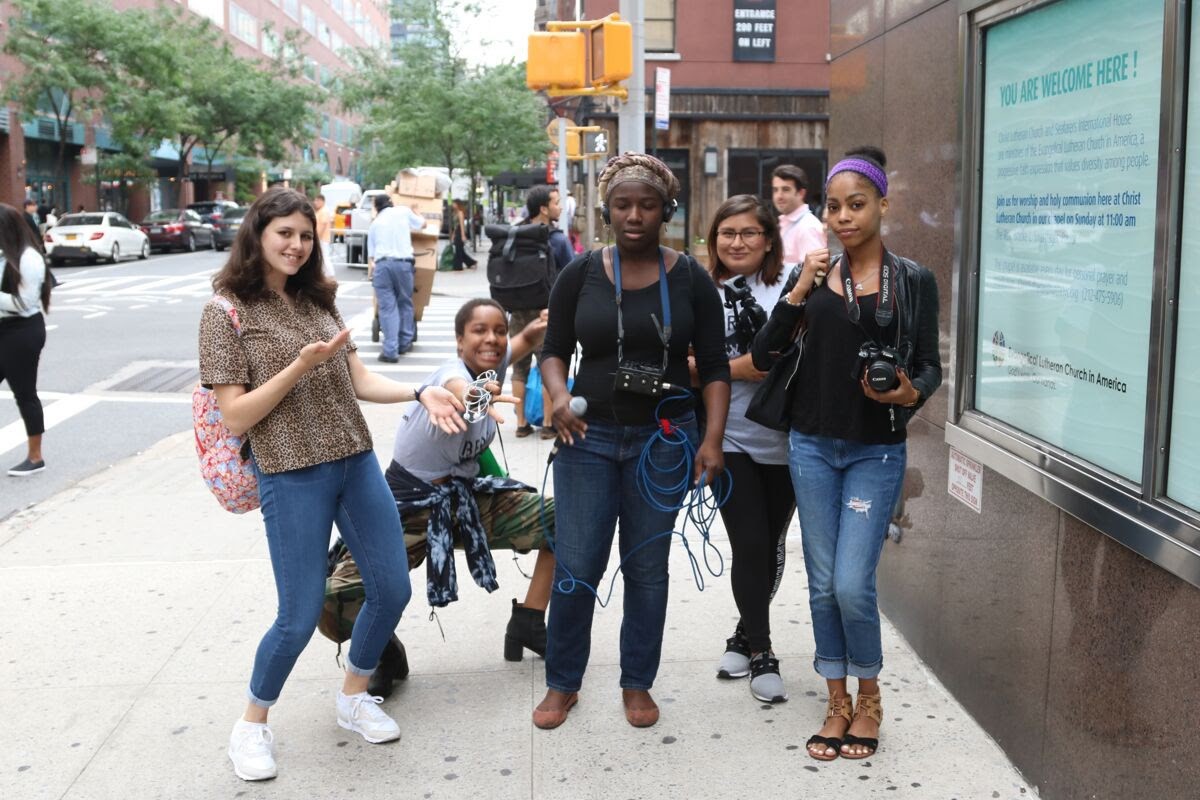 While advocating to end "stop and frisk" in New York City, I once asked my son, who was 16 at the time, "Have you ever been stopped by the police?" and he responded, "Yeah, but it's no big deal, that's what they do." My son, like almost all young men of color, have come to accept as normal their broken, diminished status in our society.
The school-to-prison pipeline, race-based policing, disproportionate rates of incarceration among people of color, and many other realities are the manifestations of that brokenness. Racism, white supremacy, and a general apathy among people of good will are its underlying and perpetuating causes.
Unless we are content with generations of young men and boys of color cycling in and out of our prisons, leaving our schools without being educated, and remaining second-class citizens, we must promote their healing and work toward our transformation. We must nurture in them a sense of self-worth, cultivate their ability to self-advocate, and harvest their talents. At the same time, we must reveal our love for them, renew our commitment to justice, and invest in their futures.
Individuals, communities, and organizations across this country have taken on this challenge, leading them to demand that Black lives matter, to confront the narratives of fear and harm, and to engage young people so that we can support their efforts as agents of change.
One such effort is the Liberation Summer Youth Advocacy Training Camp, coordinated by AFSC of New York and New Jersey and Echoes of Incarceration. Now entering its fifth year, this camp brings together high schoolers from across the New York Tri-State area who have been directly impacted by America's criminal and/or immigration systems. Some with incarcerated parents, others with undocumented family members facing deportation, and some personally entangled in these systems of injustice. They will be joined by campers who, although not directly impacted, have decided to join the efforts toward change.
Together they learn about and analyze these issues and are exposed to advocacy strategies while being trained in the art of filmmaking for change. They learn from AFSC and Echoes staff, community members, and other advocates for healing. Featured speakers have included Ravi Ragbir of the New Sanctuary Coalition, Carmen Perez of the Justice League, Raymond Santana of the Central Park Five, the dynamic team of How Our Lives Link Altogether (H.O.L.L.A.) and AFSC's Ojore Lutalo, an artist and activist who spent more than 20 years in solitary confinement.
This education has activated the campers to work for change in such areas as felony disenfranchisement, the school-to-prison pipeline, treatment of DACA (Deferred Action for Childhood Arrivals) recipients, and deportation policies and practices.
They've received valuable feedback on their film projects from staff at staff at Houses on the Moon, Downtown Community Television, Democracy Now and John jay College. Al Jazeera America and Ross Tuttle, a documentary filmmaker. Last September, one of the short films was featured at the Robert Rauschenberg Foundation's Artist-As-Activist conference.
Each camp session presents campers, counselors, and facilitators new challenges and commitments. One particularly poignant session occurred during the first year of the camp--the day after the airing of the video of Eric Garner dying while being arrested in New York City. The fear, anger, confusion, and frustration of the campers filled the room, and we all quickly realized that trying to understand and respond to that injustice was our new challenge. What can we do about racist police? Shouldn't that cop be punished? How can we fight back? Is nonviolence the answer?
In working through our collective anguish, rage, and weariness, we found healing moments. Together we realized the value of community, saw the power of shared resolve, and experienced the comfort of common experiences and the hope in united goals.
At the conclusion of each camp, we all wonder and worry about each camper. Have we given them enough to go forward in the struggle? Have they experienced some healing? Have we appreciated their talents? Although definitive answers are hard to reach, what we do know is positive. Recently, former camper Kharon Benson, along with 19 other youth from around the country, shared their experiences with incarceration at a presentation to federal government officials at a "National Listening Session" in Washington, D.C. Other former campers have attended and spoke at conferences and trainings around the country, including at John Jay College in New York, Friends Outside in Los Angeles County conference in California, Family League's Children of Incarcerated Parents Conference in Baltimore, and many others.
On July 2, we will once again bring young people together with this year's focus being on resisting and restoring. We will examine the current political climate around crime and immigration while trying to unravel the narratives and see through the rhetoric. We will learn about the political process and opportunities to engage individuals and our wider communities.
My hope is that supporting young people as agents of change will contribute to real transformation and healing—and that one day soon, it will be less common for young people of color, like my son, to simply shrug at being treated unfairly in our society.