AFSC's Emerging Leaders for Liberation (ELL) is now in its second year. The program helps young people across the U.S. strengthen their social justice and leadership skills. Over eight months, youth take part in trainings on anti-racism, organizing, advocacy, nonviolent direct action, and more. They learn from AFSC's experienced organizers and program staff. Then, they plan projects of their own to address systemic issues in their own communities.
"These youth are already so powerful," says ELL Program Director Julián Andaya. "Through ELL, they are learning more and more how to channel that strength into change. I can't wait to see what they accomplish next."
This second cohort of ELL participants includes 20 young people from 10 different states. Many have worked with local AFSC programs or are part of Quaker meetings or colleges.
Here are three of this year's participants.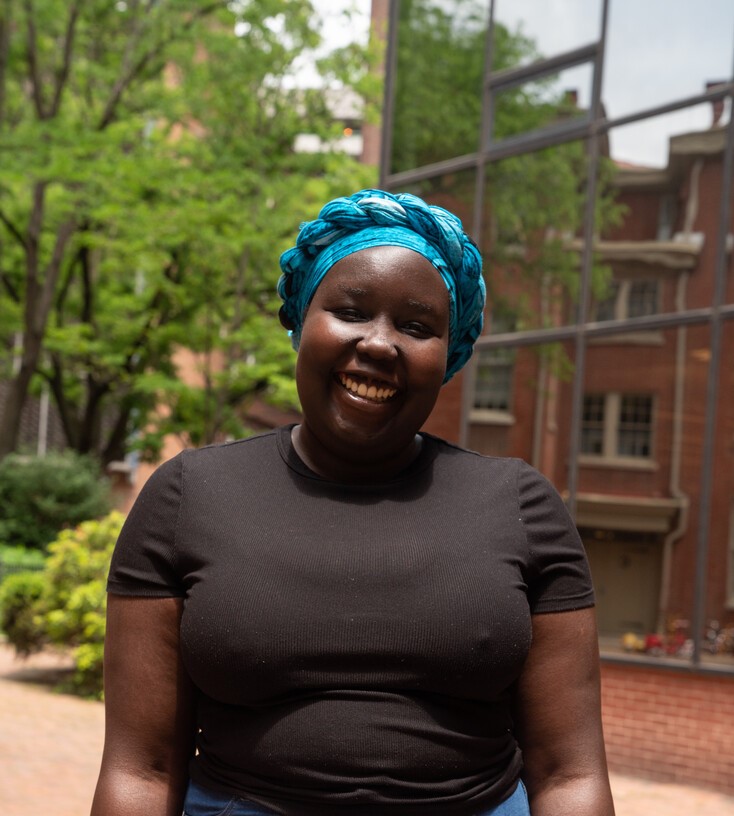 Bol Nakdimo, 23
Manchester, New Hampshire
As a child, Bol saw firsthand the hardships faced by immigrant families in her community. Her mother and several relatives are refugees from South Sudan. They came to Manchester, New Hampshire in 1999 after escaping conflict in their home country.
"Back then, Manchester was a mostly white town; cultural competency didn't exist at all," Bol says. Bol's mother became an advocate for South Sudanese families in the area. She accompanied families to meetings with school staff, providing translation. She also helped them advocate for the services their children needed.
In school, Bol saw the challenges faced by many of her first-generation classmates. Some children would have to translate for their parents. Others took on caregiver roles with parents working long hours. The added responsibilities made it harder for students to enjoy being children and do well in school, Bol says.
For her ELL project, Bol is planning an educational event to help first-generation youth, ages 16 to 25. The event, "Tools for Independence," will provide resources to overcome some of the obstacles they face. That includes how to apply for a driver's license if you're not a citizen, enrolling in GED programs, career counseling, and financial literacy.
Most of the speakers are South Sudanese refugees who live in the community. "I wanted to find people in my own community who have experience with what we're going through," Bol says. "Through this event, I hope to connect first-generation youth with resources and people that can help them, so we can start planting roots for the next generation."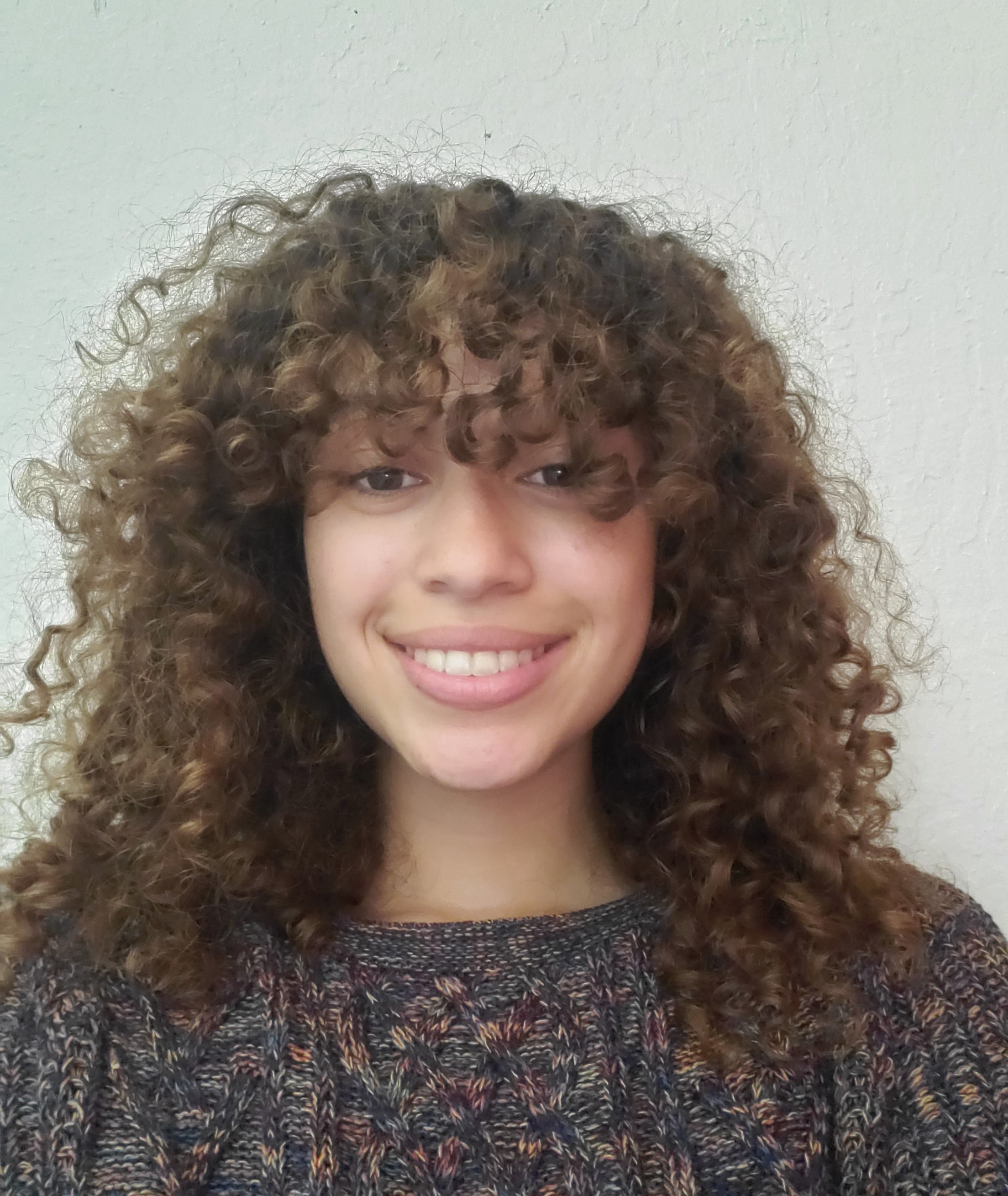 Faith Cantu, 19
Washington, D.C.
Activism has always been a part of Faith Cantu's life. She grew up Quaker and belongs to Santa Cruz Friends Meeting in California. As a child, she would go with her mother to antiwar protests and environmental demonstrations. In high school, Faith started a social justice club and spoke out for survivors of sexual assault. And when she started attending Howard University, she became a mentor for incarcerated youth.
But it was the racial justice protests of 2020 that marked a new chapter in her activism. "All of a sudden, I became aware of how I was perceived by the world," says Faith, who is of mixed heritage. "People who were being killed by police looked like my family members. I got very concerned about everyone around me and protecting them."
For her ELL project, Faith wants to shine a light on Howard University's new five-year, $90 million military research contract with the U.S. Air Force. While the university has touted the project to the press, it has done little to inform students on its own campus, she says.
"A lot of students have no idea that Howard has this military contract," Faith says. "They are developing weapons and A.I. for the military, but these are all things that can be used directly against our communities in Washington, D.C., and all over the U.S."
Faith is working with other groups on campus to organize a public forum on the issue. That will determine what action steps campus activists take next. "We need more transparency," Faith says. "Howard is framing this as a great thing, but in reality, they're going to create weapons that hurt our community."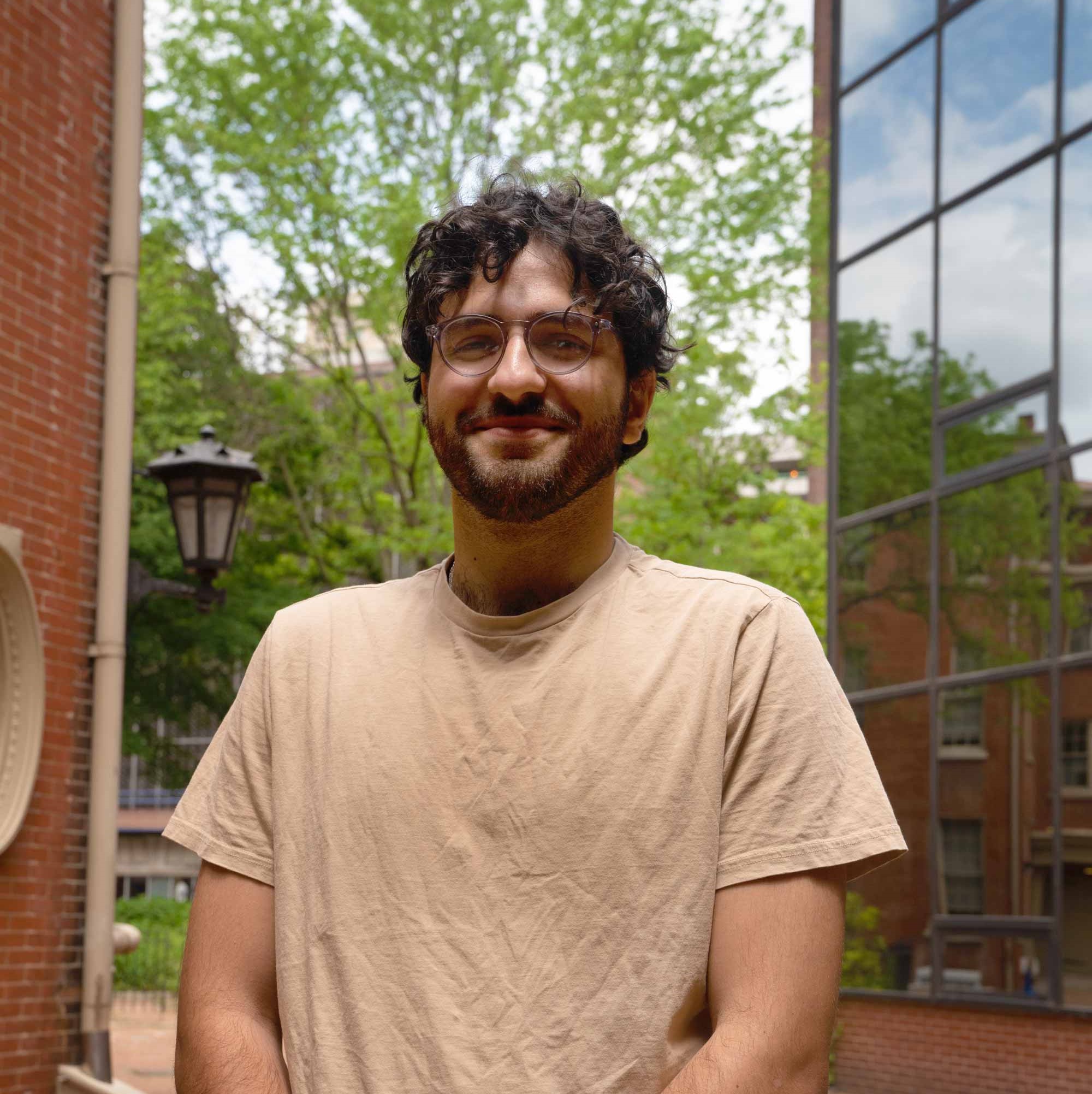 Yazid Barhoush, 24
Philadelphia, Pennsylvania
Yazid came to the United States in 2017 to attend Earlham College. But he grew up in the West Bank in Palestine, where he lived a much different life. Under Israeli occupation, Palestinians have faced killings, demolitions of their homes, restrictions on their movement, and a lack of access to basic services.
This is a situation of apartheid. As a student at Earlham, Yazid served as convener of Students of Justice in Palestine. He organized presentations, teach-ins, and other events to engage students and community members. Now, Yazid is going for his master's in public health at Drexel University in Philadelphia. That has given him more opportunities to apply his formal education to advance his commitment to social justice.
"Growing up in Palestine, I have always been deprived of the right to health," Yazid says. "The accessibility of health care services is only part of that. The right to be healthy means having your basic needs met and having all your rights respected."
Earlier this year, Yazid co-wrote a paper with his professor on medical apartheid in Palestine. One of the most glaring examples of medical apartheid: the Israeli government's decision to provide COVID vaccines only to Jewish citizens, not to Palestinian residents.
Now Yazid is planning an online panel discussion with AFSC and Drexel's Center for Global Health. The theme is "Peace and the Right to Health."
"My goal is to invite experts to explore the relationship between the realization of the right to health and the promotion of peace within the communities they work with," Yazid says. "I want to provide a deeper understanding of the concept of peace, raise awareness about global health issues, and highlight the interconnectedness of marginalized communities across the globe."