Congress has passed three bills in hopes of protecting the country from the impacts of COVID-19 pandemic, including the most recent $2.2 trillion package called the Coronavirus Aid, Relief, and Economic Security (CARES) Act.
While the CARES Act made available some much-needed relief for people across the country, it failed in many ways to aid some of our most vulnerable and marginalized communities, including immigrants.
Now Congress is working on another COVID-19 relief bill before the end of this month, as unemployment insurance provisions will expire on July 31. And without our advocacy, Congress again risks leaving out many of our community members from accessing support in this relief bill.
Tell Congress today: Ensure immigrants receive health care and other benefits in the next COVID-19 response package!
Here are four key measures Congress must include in the next COVID-19 relief bill to protect immigrant communities:
1. Expand eligibility for free testing and treatment of COVID-19.
While the CARES Act extended Medicaid benefits to the uninsured for treatment and testing for COVID-19, it excluded many people who are not eligible for Medicaid. That includes those with green cards who have not met the five-year residency requirements, people with DACA (Deferred Action for Childhood Arrivals) or Temporary Protected Status (TPS), and undocumented immigrants.
What's more, immigrants are among the most vulnerable to the coronavirus because they often work on farms, in food processing plants, or other jobs considered "essential" to feeding and protecting our communities. Many do not have the option to practice "social distancing."
Excluding immigrants from accessing these free health services places them, their families, and all community members at greater risk.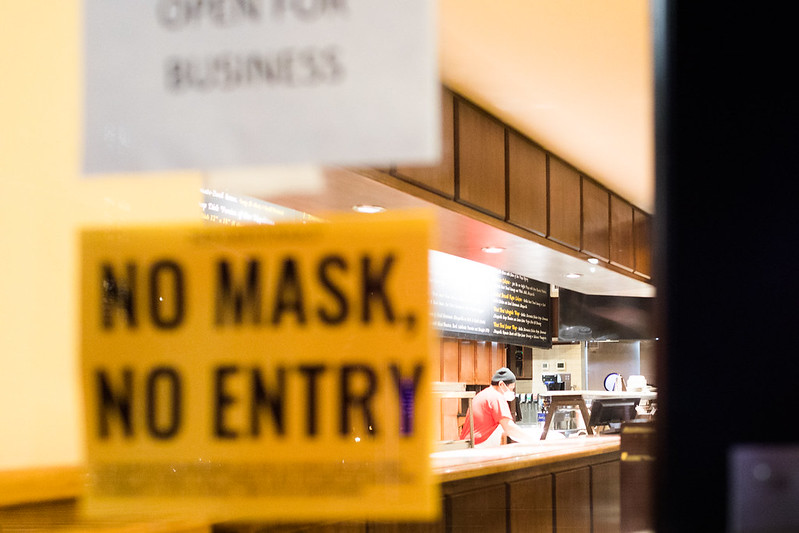 2. Allow more immigrants to qualify for stimulus checks.
Congress should ensure that all people who file taxes in the United States are eligible for the stimulus checks in COVID-19 relief packages.
The CARES Act only authorized payments for people who pay their taxes with Social Security Numbers. This left out millions of people who do not have a Social Security Number and instead file taxes with their Individual Tax Identification Number (ITIN)—including undocumented immigrants, foreign students, foreign spouses, and dependents who pay taxes with ITINs. In 2015 alone, 4.35 million people paid over $13.7 billion in taxes using an ITIN.
Families with mixed immigration status also don't qualify for stimulus checks. There are approximately 16.7 million people in the U.S. who have at least one person in their household without status, and an estimated 5.1 million children--more than 80% percent of whom are U.S. citizens—live in a household with at least one undocumented parent.
3. Automatically extend work permits for people with DACA and TPS and other immigrant workers.
Congress should automatically extend immigration status or work authorization for people for the same length of time that their status or work authorization was previously granted. That would provide protections to DACA recipients, TPS holders, and immigrant agricultural workers.
It's important that Congress remove barriers for people renewing their work permits or immigration status, which is especially challenging in this pandemic. Many U.S. Citizenship and Information Services offices are now closed, and there are even longer than usual processing delays for applications and renewals. Many individuals facing economic hardship can no longer afford processing fees, which have skyrocketed under the Trump administration.
Another unknown is the future of DACA and TPS. The Trump administration wants to terminate both programs, and court decisions are expected any day now, meaning that more than a million people with DACA and TPS could lose their immigration status or work authorization during this pandemic.
It's critical that we do all that we can to protect DACA and TPS holders and all immigrants. More than 200,000 DACA recipients and over 130,000 TPS holders are part of what the federal government deems as our "essential critical infrastructure workforce," including health care workers, grocery store workers, child care providers, cleaners, restaurant workers, and other first responders.
4. Restrict immigration detention and enforcement.
No one should be detained or deported, especially not during a public health crisis.
Congress should call on the Department of Homeland Security—which includes Immigration and Customs Enforcement (ICE) and Customs and Border Protection (CBP)—to release all people from immigrant detention and cease all civil immigration enforcement activities.
The number of COVID-19 cases and deaths continue to rise in immigration detention centers around the U.S. And ICE and CBP have a long and shameful record of medical negligence, poor sanitation, and demonstrated inability to respond to past infectious disease outbreaks. Time is of the essence is getting people out of these detention centers, where forced proximity and lack of sanitation are especially dangerous in a pandemic.
Take action: Tell governors and ICE to protect people in prisons, jails, and detention centers from COVID-19!
Congress must also ensure that the COVID-19 crisis is not exploited to further fund ICE or CBP and advance the Trump administration's anti-immigrant agenda.
As Congress continues to work on the next COVID19 relief package, please join AFSC and communities across the country to make your voice heard today.
Tell Congress: Don't leave out immigrants from COVID-19 relief. Defund immigration enforcement and ensure health care and other benefits for all community members!