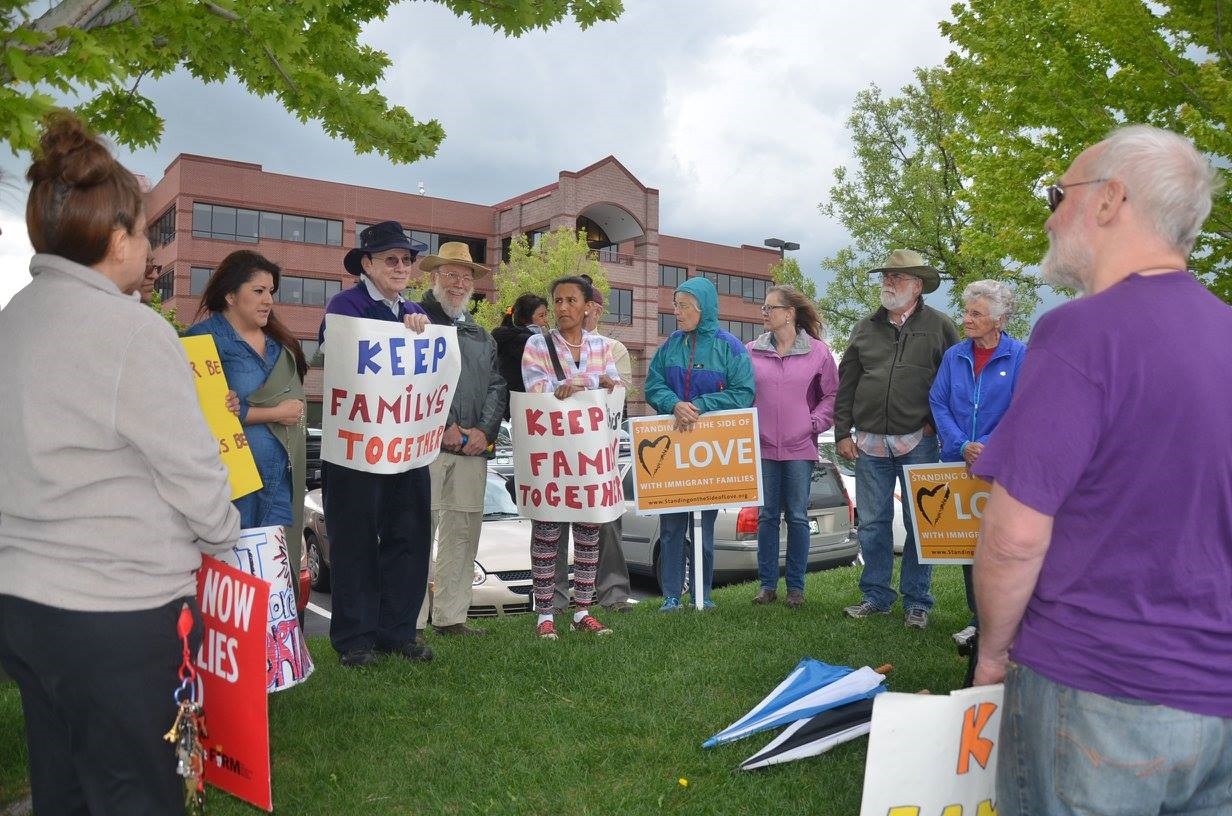 Last week Mountain View Friends Meeting accepted Ingrid Encalada LaTorre into Sanctuary. These are the reflections of one member of the coaltion, the story of how the Meeting came to welcome Ingrid into their care and protection. To learn more about how your Meeting can welcome immigrants into Sanctuary and offer safety and protection in other ways, join our next Call for Spirited Action on "Sanctuary Everywhere" on January 12th from 8:30 to 9:30 pm ET.
Nothing could have been more obvious that afternoon, holding a sign saying "Keep Families Together" while children played as their mothers spoke of their struggles to fight their deportation cases.  It was the public launch of the Metro Denver Sanctuary Coalition on the steps of The First Unitarian Society of Denver, which had committed to being a host congregation for Sanctuary. The rest of us, including Mountain View Friends Meeting of Denver (MVFM), were there as supporting congregations.  Holding that sign was a transformative moment with all the power of an opening of the Light.  No longer were we talking about abstract policy.  Here was a simple precept written in living faces:  keep these families together.
The coalition had formed during the summer of 2014 under the strong leadership of the AFSC to be ready to offer Sanctuary if needed.  The initiative came to MVFM's Business Meeting, but initially we did not know how to proceed.  However, members of the Meeting had long roots in immigration issues, some going back to the days of the original Sanctuary Movement of the 80s, so our becoming a charter member of the coalition to accompany and support immigrant families seemed like a natural extension.  The final sentence of that first minute approving our support for Sanctuary, however, opened the door wide: "We intend to hold and include the work of the coalition in the life of our meeting."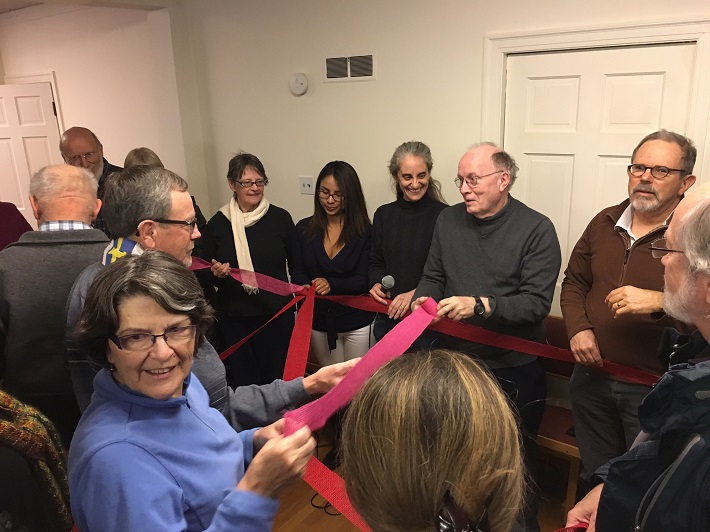 Arturo Hernandez entered Sanctuary at First Unitarian Church in October 2014.  Members of MVFM involved themselves in support activities, contributing funds to help the family, spending cold nights in the church basement for security, bringing food and visiting, taking part in community events and prayerful worship services to keep our focus and our spirits alive during that long winter.  We attended prayerful vigils outside the Immigration and Customs Enforcement (ICE) field office in Centennial, Colorado.  We were learning what it takes to support someone living in Sanctuary.
At a Saturday morning meeting in January 2015, the original candidate for Sanctuary, Jeanette Vizguerra, voiced her anxiety as she faced the expiration of her stay of deportation.  "What am I to do?" she asked.  The space she had helped arrange was now filled.  During a break, the clerk of MVFM had a sudden brainstorm: "Wait. We used to have a resident in our meetinghouse.  We could make that former apartment available for sanctuary."  At rise of meeting for worship the next day, the clerk pitched the idea as an urgent need.  A special meeting for later in the week was called to decide the question.  The Meeting had to restrain itself from too hastily affirming the decision and give the question due time for discussion. 
There of course were concerns.  What was the legal exposure of the Meeting?  Could officers be charged with harboring a fugitive?  Would we jeopardize our 501(c)(3) status?  One trustee, a lawyer, advised that risks were low, but that as a member of the bar he would have to stand aside for ethical reasons.  Without a doubt the Meeting was in strong unity with offering Sanctuary and becoming a host congregation. The Meeting designated a coordinating committee to make arrangements and with converting the senior young Friends meeting room back into a residence apartment with a bed, etc.  Our guest entered Sanctuary as a precaution.  She decided, however, that it was safe enough for her to go to her ICE check-in with a huge number outside in prayerful support.  She emerged with another short stay and our first episode of Sanctuary concluded.

The Meeting felt wonderfully united in providing Sanctuary, even if it was for just a short time.  We were surprised by how many in the Meeting could speak some Spanish and help with welcoming our guest and attending to her family's needs.  Since that initial Sanctuary, MVFM has received one other person into Sanctuary while a decision on his stay was pending.  Again, fortunately, it was another very brief stay.
In our evolution as a Sanctuary host congregation, there has been a significant development in the complexity of the cases we are willing to accompany.  Arturo's case was squeaky clean as he had only been ensnared in the immigration web on a false charge.  Otherwise he was eligible for the proposed DAPA (Deferred Action for Parental Arrivals) program.  Jeanette's case was a little trickier as it involved a re-entry charge as well as having a false driver's license.  Our other guest's case involved a misdemeanor DUI charge.  During the summer of 2016 we hesitated to offer Sanctuary to a man whose record held some felonies as a youth even though he appeared to be a very devoted father now.  Our excuse was that we were short-handed in the summer, but some asked whether we should expose ourselves to the risks of difficult cases involving felonies that might entail long stays.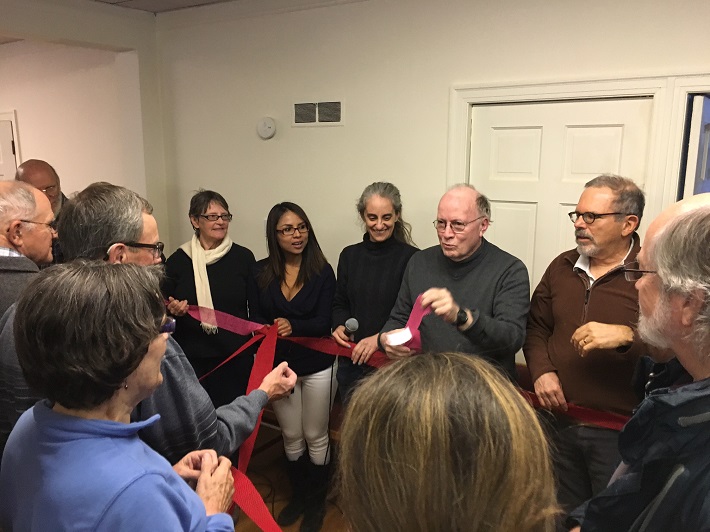 Our immigrant leaders challenged us on our squeamishness, admonishing us that no one is entirely blameless, that the penalty of deportation for an event in the past for which the criminal justice process has been satisfied is not something that citizens have to endure, hence it is essentially unfair discrimination.
We began accompanying Ingrid Encalada Latorre in late summer of this year.  She had pled guilty to a felony identity theft charge several years ago on bad advice from her lawyer that it would not affect her immigration status.  She had repaid her damages and served out her probation.  But then this spring ICE decided she needed to be deported under the current priority enforcement plan even though she had a newborn, a citizen child, needing medical attention.  She sought a stay so that she could care for her son and appeal her immigration case.  But that stay was denied. 
Ingrid is from Peru and her partner from Mexico.  She also has an 8-year-old citizen son. What would happen to this young family?  It was difficult for Ingrid to decide to enter Sanctuary and her hesitation hung on from week to week. There were so many family issues to consider and juggle, so many different legal threads to untangle, but also the imminent risk of living outside under a final order for deportation.  We readied the apartment and stood by, accompanying her on visits with lawyers.  Saddled with another instance of bad lawyering, her case stalled.  When her latest request for a stay was denied at the local field office level, the decision was forwarded to Washington for review.  Ingrid entered Sanctuary at MVFM after Thanksgiving with her youngest son who had just turned 1-year-old. 
Denver Friends offer Sanctuary, a video by the Denverite
Having a family in our meeting house has added a new wrinkle to providing a Sanctuary home.  Now our nursery comes in handy as a play space for Anibal in the afternoons, and in the evenings when Bryant, Ingrid's 8-year-old, comes to visit.  Now instead of just stopping in to visit, there is a new purpose, to give Ingrid a break and play with Anibal.
As we welcomed Ingrid into Sanctuary in a public gathering in the Meetinghouse last week, our resolve as a Meeting and as part of the larger Metro Denver Sanctuary Coalition could not have been clearer.  Doing this is part of who we are as Quakers, living our testimonies of community and equality, and supporting the integrity of this family and all others like hers.  Accordingly, we harken back to the witness of Jim Corbett and the original Sanctuary Movement in declaring that what we were undertaking is a civil initiative to protect families and provide the guarantee of their right to remain to together. 
We are still waiting for a decision on the review of Ingrid's case in Washington.  For her sake, we hope it will be positive so that she can return home and be with her family and rightfully pursue her legal recourse.  But if the decision should go against her, we are committed to Ingrid for however long it takes.  We know full well that many cases of Sanctuary last months and sometimes even years.  We will need to reach out to all our supporters in the coalition and in the wider community for help in maintaining our commitment.  But we trust a way will open. 
Are the risks different now after the election than when we first started down this path?  Maybe.  But we know in our hearts that this is where we need to be and the work we need to be doing. 
Related Content
New sanctuary movement stops deportations

Family immigrant detention centers: The new internmnet camps