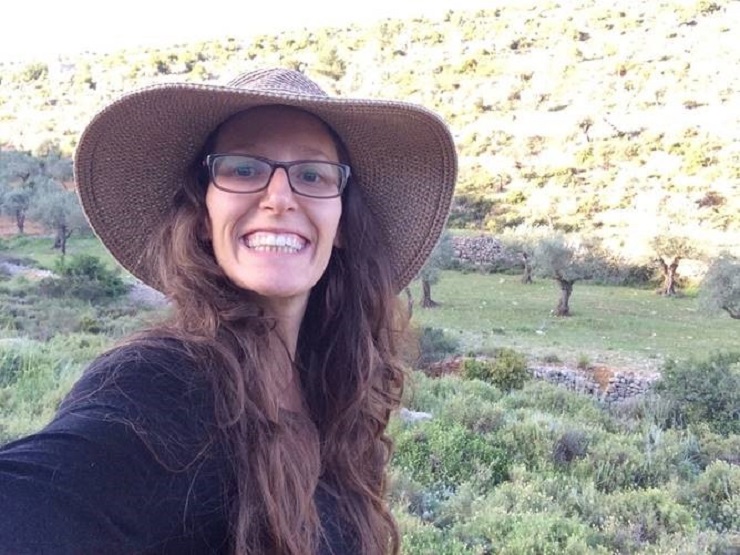 In 1984, my husband's immediate family left via Ben Gurion airport to America. My husband is, in Arabic, ibn Ramallah. He is a native of Ramallah, a founding family of the once stunning Christian town. The family was deeply committed to their community in Ramallah, but they left in desperation, hoping for medical aid that would save my late father in law's life. He was deeply ill with emphysema.

Nearly two years later, Aziz Saleh Totah died in a foreign land.
In 1992, my mother in law Lourice Totah flew into Ben Gurion where she was greeted with the shocking news that she was a visitor in her homeland, permitted by the Israelis to enter and remain in Palestine for a mere three months, as a foreigner traveling on a US passport. The entire family was in shock.
Lourice Totah died a decade later, like her husband, in a foreign land. Like so many Palestinians stripped of their right to return, their right to their homeland.
My husband also returned to Palestine the same year his mother was informed she was no longer a welcome Palestinian. He was issued a 3 month visa as a foreign visitor as well. At the end of that time period, he applied for a visa extension and the Israelis denied him, informing him that he would have to leave his home that was no longer his home. He left. He was afraid that if he broke the Israeli rules and overstayed his visa, they wouldn't allow him to enter again. And so he returned to the States.
That exodus began 12 years of in and out, back and forth, coming and going. It began 12 years of 3 month visas, 10 day visas, 1 month visas, entry denials. He jokes that they forced him to travel the world. But humor is how we cope with hurt. In reality, he was a beggar at any and every port of entry to Palestine, just trying to go home.
When Saleh immigrated to America at 15 years old, he vowed to return to his hometown, to the home his father built, to the community his great grandfathers founded. But the Israeli blacklisting that is news today is not so new. The Israelis have been barring activists, academics, professionals, families, volunteers, tourists, etc. for entering for decades and decades, particularly targeting Palestinians with foreign passports, like my husband.
At one point when entering Palestine via Ben Gurion, he was put in a prison cell for the night and the forcefully put on a plane and deported to America via Greece. He debarked in Greece and flew to Jordan. He went first to the Israeli Embassy, seeking a visa to enter the West Bank. They denied his request and told him that at the Israeli controlled Allenby Bridge, he could obtain a visa and enter. When he tried to cross into the West Bank via Allenby, he was turned back by the Israelis. Three times he tried to cross, the first two times he was sent back to Jordan. On the third time, he had the genius-idea to try crossing on the Shabbat. And it worked.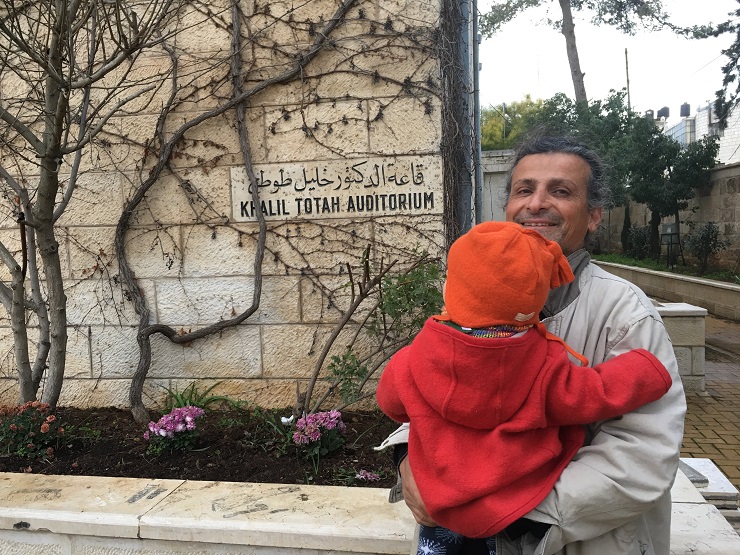 That was 2008. He decided to remain without renewing his visa. He realized at that point it was a greater risk to continue playing by the rules when the rules were not followed by the rule makers.
Let us just recap here. From 1992 to 2008, for 16-years, Saleh Aziz Totah was a visitor to his own home. In 2008 when he decided he would not be forced to leave, he invested his time and sweat into building a cafe in the front half of his father's house, his home. He is one of the luckiest Palestinians I know in terms of residency, because after 16 years, he applied for residency and he got a hawwiya the same year! That's almost unheard of since the Israelis have all but frozen the family reunification applications since 2000 with limited exceptions .
I'm the beneficiary of my husband's persistence as much as he is. Because he got residency, I am allowed to apply as his wife for visa extensions. Before we married, I was also an every-3-months (or sometimes 1 month or sometimes 10 days) traveler. When I taught at Birzeit University, I used every last shekel of my salary for the most basic cost of living and visa-runs.
In 2008, I moved to Palestine permanently. I came in June with a Fullbright-Hayes Fellowship. The US Consulate promised to help procure me a 1 year visa if I sent them a copy of my contract at Birzeit University, where I would start teaching full time in August. The Consulate's Office stopped answering my phone calls and emails. I tried to obtain the visa through the University and the new President informed me the University could not pursue foreign nationals' work visas. I was in and out on 3 month- (or sometimes less)-tourist-visas. In December of 2009 I was made to leave the country (the Israeli MoI in Jerusalem prolonged the process of extension, rendering my visa expired, and then refused to renew that visa. They extended it for a few days after it was expired, only upon providing a plane ticket receipt to the US and writing and signing that I would not return to Israel).
I taught my courses at BZU for an entire month via skype. They were held usually around 2 or 3 am for me. It was terribly ineffective.
I decided to leave BZU after 2 years of full time lecturing. It was untenable to spend 100% of my income on cost of living and visa-runs to renew. I left to the States to pursue a PhD but came back shortly after and decided to marry my Palestinian partner of 2 years in order to obtain a visa.
We discussed my upcoming visa expiration on January 7, 2012. We believed it was highly likely border police would make good on their threats to deny me entry. So we decided since we were not willing to live in Jordan together or anywhere else, and since we planned to eventually marry, we would jump the gun. We married 2 weeks after this conversation took place and applied for a spousal visa directly.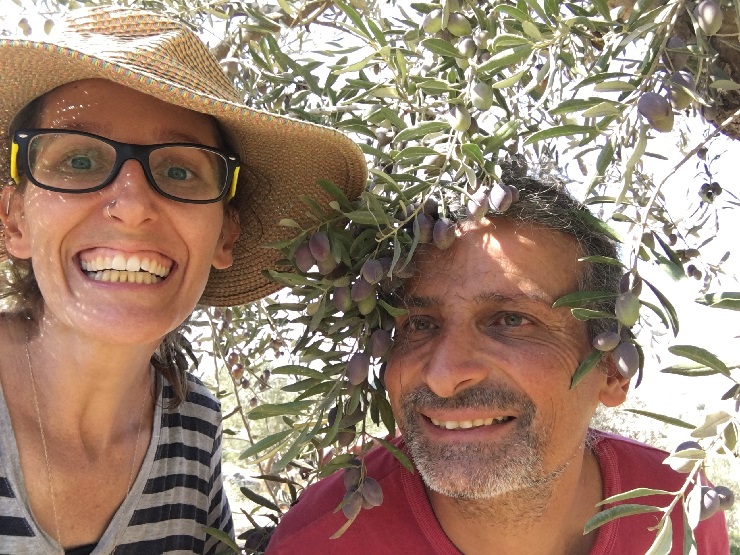 I was given a single entry B2 visa for one year.
In 2013 when I received my passport after applying for a spousal visa extension, I found a stamp on my visa JUDEA AND SAMARIA ONLY. Shortly thereafter I received an email from the US Consulate informing all citizens to go to Beit El and have it removed. I was the first US citizen at Beit El the next day where I was told I was disqualified from removal because I was married to a green ID holding Palestinian. Only foreign nationals working for INGOs would have the stamp removed. I argued that I did work for an INGO. I was told I would never qualify. Marrying a Palestinian would always prevent my movement. When I asked about accessing my Consulate in Jerusalem or renewing my car registration in Jerusalem, I was told that I should divorce my husband if I wanted those "rights."
Thereafter I traveled through Allenby Bridge with my husband and traveled from the Amman airport as Ben Gurion airport access was implicitly denied with the stamp on my passport.
In the spring of 2016 I used Ben Gurion and was allowed to travel. I began using it to travel, thereby renewing my visa. My car had been registered in the name of an Israeli citizen for years by then, since when I tried to register it while on a 3 month tourist visa, I was threatened with arrest for being in Jerusalem when they noted the old stamp JUDEA AND SAMARIA ONLY.
In October 2017, when entering Ben Gurion, I was held for an hour or so at around 2 am. My 1 year old was asleep on my chest. I was screamed at and about (to anyone who would listen) by the woman at the passport control window before being sent to the Police waiting room. Eventually a man from border patrol took my passport and thereby my case. He questioned me but never waited for my full responses. His position was that by law I could only be a tourist 6 months per calendar year. If I traveled and re-entered Israel, I was given 3 months and so I could only travel 2 times in a year. As I had traveled more than that, I had exceeded the amount of time I was allowed to visit Israel and thus was being denied entry.
I begged for a 3 day visa to allow me to go home and apply for extension. I was refused and made to wait, told again I was being denied entry.
About 1 hour after, I was told I would have a one month visa given to me and should renew at Beit El. I was told if I traveled again, I would be denied entry.
Ten days later I submitted my application to the Palestine MoI for a visa extension. I was given 2 months and a letter informing me I had an interview appointment at Beit El 6 weeks later.
And this is our life. 2 months. 6 months. 10 days. I have to consider myself very lucky, because at least the gatekeepers let me in, so far.
I, like most spouses of Palestinians, have applied for lem shemel to take residency in Palestine. The only benefit that gives me, an American citizen, is residency here.
Even after all these years of visa runs and visa renewal applications, and the expenses of both, I remained ambiguous as to giving up the rights I have as a US citizen abroad. A Palestinian hawwiya basically invalidates my US passport as far as the Israeli occupation is concerned.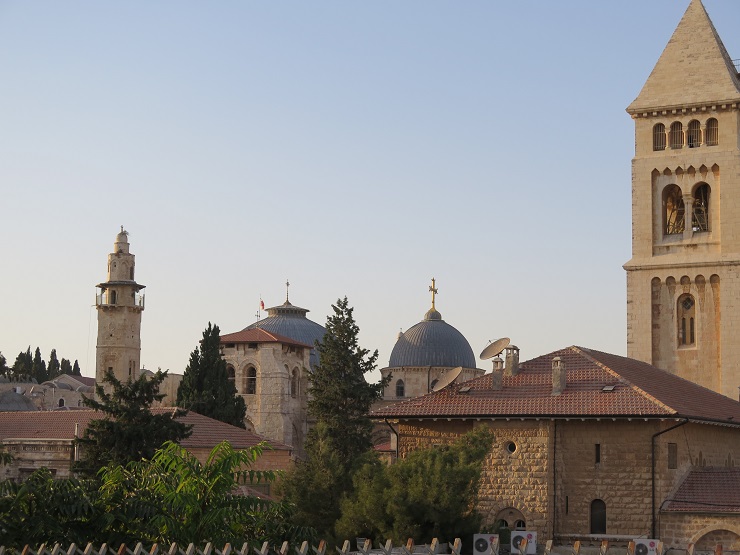 What changed everything for me?
On July 26, 2016 I gave birth to a Palestinian baby. He wouldn't be American for another month, once I was able to get birth papers sorted and submitted to the US Consulate in Jerusalem, where I was not allowed to go, according to the Judea and Samaria only stamp the Israelis placed in my passport. And I realized that even with a US passport that arrived 2 months after his birth, whenever we were in Palestine, or Israel, that baby was just like his father: an occupied Palestinian in occupied Palestine.
His US passport gave him no rights as a US citizen abroad. And that realization scared me to my core. If, and when, anything happened in Palestine...if we ever needed to get out, or if all US citizens were forced to leave, that child and I would have different legal statuses. On the day that realization hit me, I immediately submitted an application for lem shemel.
I have almost no hope I will get it, but as a mother I have to do everything in my non-existent power to fight for my right to family unification, my right to enter to my home, and my right to stay in my home, and my right to keep my family together. Ultimately, it is my husband's right, guaranteed as a protected person living under Israeli occupation, to his wife's residency and his family's unity. It is the responsibility of the occupying power to ensure the people under their "protection" receive those rights. To the contrary, Israel denies Palestinians their rights to family and home and movement.
And isn't that what every Palestinian has been trying to do since they were forcefully displaced in 1948 and in 1967 and thereafter, having residency revoked by the Israelis. We are all just trying to go home. And ultimately, it is a question of our most basic human rights, enshrined in international law. Which begs the question, why are we having to fight so damn hard?!