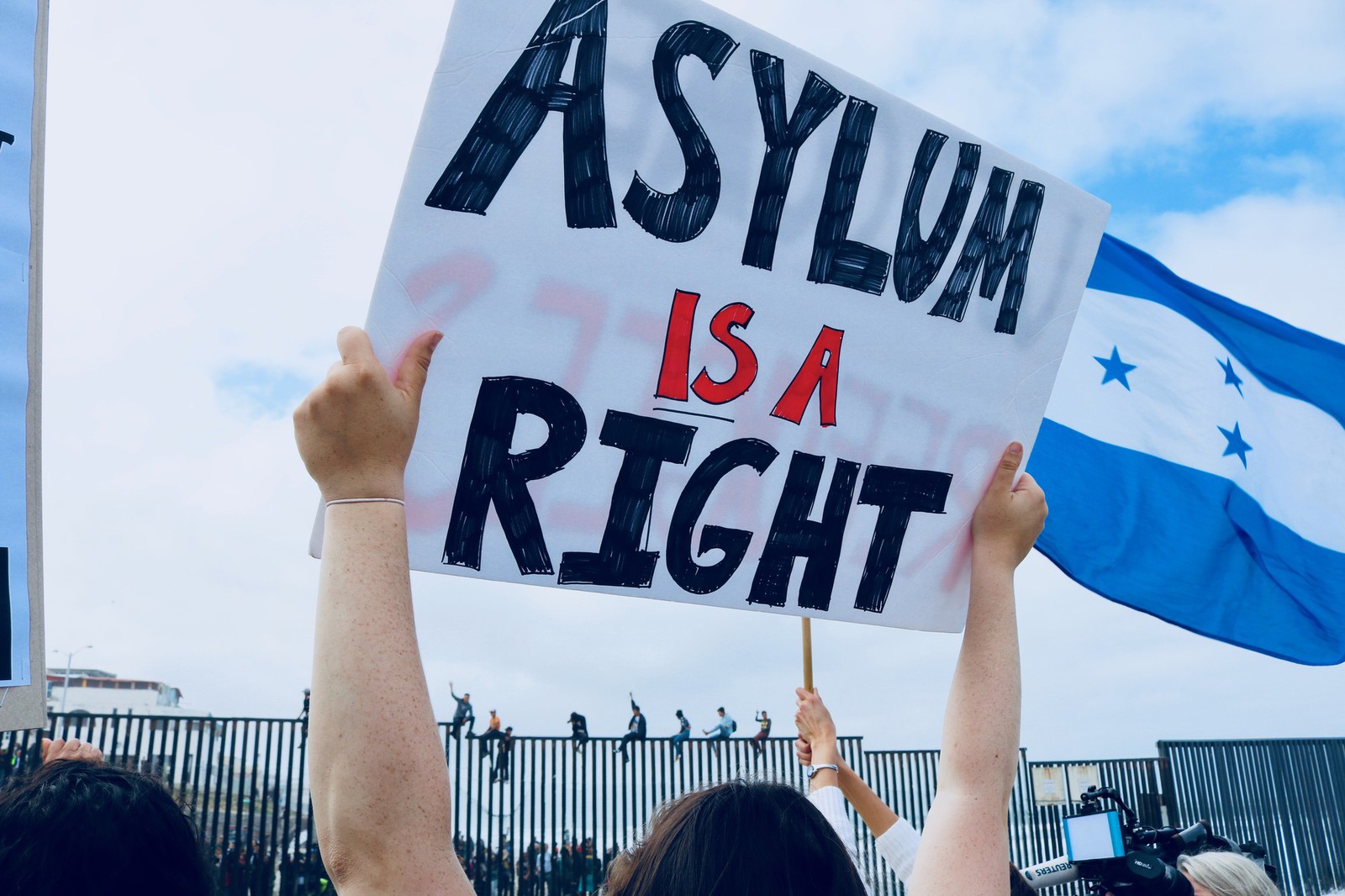 Here's what you need to know about the DOJ ruling on survivors of domestic violence and gang violence. 
On Monday, U.S. Attorney General Jeff Sessions announced that most people fleeing domestic violence or gang violence would not qualify for asylum in the United States. The decision will affect thousands of people who have escaped horrific situations in their home countries. Instead of finding safety and refuge in the U.S., most will be sent back to places to face potentially deadly consequences.
Here's what you need to know about this appalling decision and how you can support efforts to demand policies that welcome and respect all immigrants. 
What happened?
Sessions overturned a Bureau of Immigration Appeals decision to grant asylum to a Salvadoran woman who had survived horrific abuse from her former husband and had come to the United States seeking refuge. The decision says that survivors of domestic violence and other crimes perpetrated by non-government actors will now not generally qualify for asylum in the U.S. 
Since the Immigration Courts fall under the jurisdiction of the Department of Justice, the Attorney General—as the head of the department—acted unilaterally to overturn legal precedents to further the Trump administration's anti-immigrant agenda. Sessions' action undermines the integrity of our Immigration Courts and the Board of Immigration Appeals, which have established asylum as a lifeline for victims of domestic abuse and gang violence.   
Who will be impacted?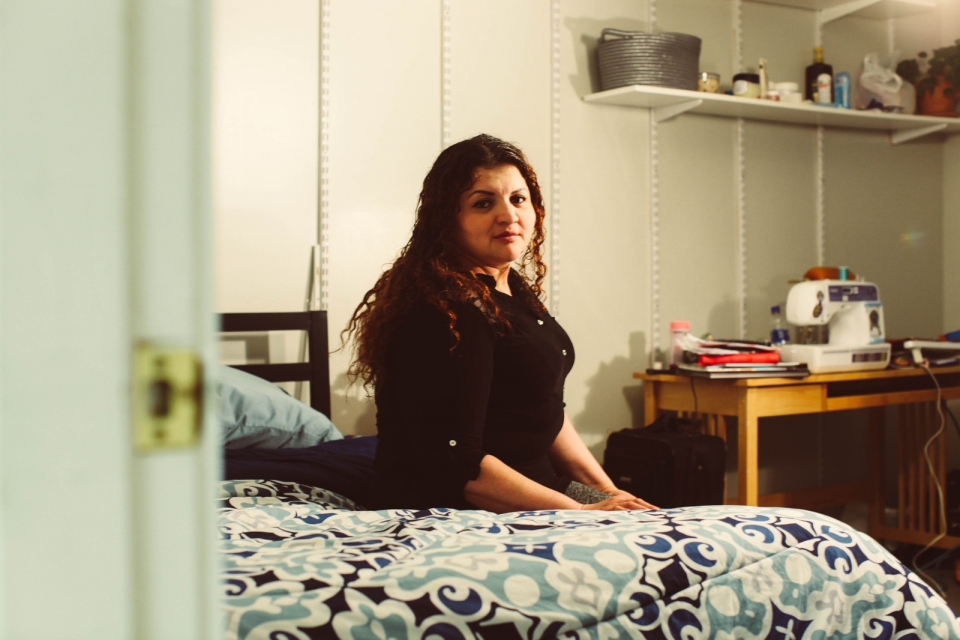 There are over 200,000 asylum seekers from just Central America and Mexico with cases currently before the U.S. immigration courts, many of which are based on domestic abuse and gang violence. If this ruling stands, they will face huge obstacles to advancing their asylum claims. The decision will also affect an untold number of future asylum seekers. 
At AFSC's Immigrant Rights Program in New Jersey, our immigration attorneys help dozens of immigrants apply for asylum every year. We assist women who have been raped and beaten by domestic partners and have suffered through years of abuse. We also help people forced to leave home because of death threats and violence by gangs. 
Earlier this year, we helped Veronica*, a 33-three-year-old woman from El Salvador who suffered years of traumatic abuse from a family member. When Veronica had sought help from her family, community, and the police, they blamed her for the abuse and shunned her. She eventually fled to the U.S., where she now lives with her two of her three children. During her court hearing, Veronica testified bravely about the abuse and her courageous escape and recovery. With AFSC's help, Veronica won her asylum case and is now working to reunite with all three of her children.
AFSC is also working with Rosa del Carmen Ortez-Cruz, a leader in the sanctuary movement in North Carolina. Rosa is a mother of four who came to the U.S. from Honduras in 2002, fleeing extreme domestic violence. She was stabbed multiple times by a former partner, spending over a month in the hospital. 
"Going back to Honduras is not an option," Rosa has said. "If I go there, it could mean the end of my life. He said 'If you won't be with me, you won't be with anyone'" (Learn more about Rosa's story, and sign her petition to stay in the U.S.).
It's hard to imagine the fear and pain that Veronica and Rosa endured over the years—and the courage it took for them to escape and make the difficult journey to the United States. Like all immigrants, they should be welcomed with compassion and humanity. But this decision from the Department of Justice will make it nearly impossible for many survivors of violence like them to stay here. 
What can we do?
Sessions' decision to turn our backs on people seeking refuge is cruel and inhumane. And it's the latest in a series of attacks on immigrants by the Trump administration, following on the heels of a "zero tolerance" policy that has ripped thousands of children from their parents when they arrive at the U.S.-Mexico border. 
In the face of these attacks, it's critical that we demand that the U.S. respect human rights, international law, and our shared humanity by offering protection to those who need it most. 
Immigrants, advocates, and communities across the country are already organizing to push back on his appalling decision. Lawyers will continue to defend the rights of immigrants in their individual asylum cases—even though Sessions' decision has made the already incredibly complicated and difficult path to asylum even more challenging. More broadly, you can expect challenges to the Sessions' decision in our independent federal courts.  
There are also many things that cities and states can do to reduce the harm that the administration is inflicting. Now more than ever, local and state governments and officials should 1) provide funding to ensure that all people facing detention and deportation have legal representation; 2) disengage from any form of immigration enforcement and work to protect immigrant residents from Immigration and Customs Enforcement (ICE) and Border Patrol; and 3) call on our members of Congress to stop funding mechanisms of mass deportation, including ICE and Border Patrol.
We cannot afford to stand by as Sessions and the Trump administration continue to tear apart communities and put people's lives at risk. We must stand with many courageous immigrants and their allies to assert their rights and dignity—and demand policies that welcome all people. 
*Veronica is a pseudonym