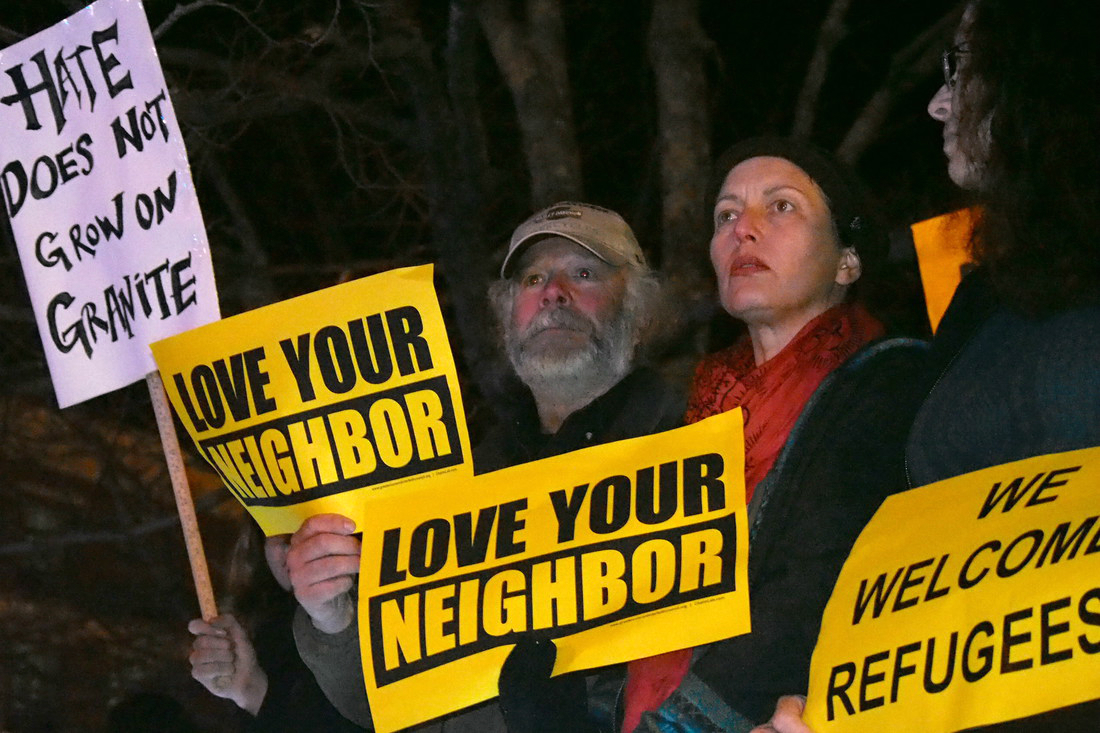 AFSC strongly condemns any plan to create a Muslim registry in the U.S., or to reinstate the religious profiling of immigrants 
Among the first potential acts of the upcoming Administration, President-elect Donald Trump's transition team is proposing overt discrimination: a Muslim registry program. This proposal is an attack on our country's founding values—that all are created equal and constitutionally guaranteed freedom of religion.
A Trump media surrogate and super PAC spokesman, Carl Higbie, has cited the internment of Japanese Americans during World War II as legal precedent for the Muslim registry, a horrific suggestion that recalls a shameful moment of unquestionable bigotry.
The American Friends Service Committee (AFSC) strongly condemns any plans to create a Muslim registry in the U.S. We are particularly sensitive to legal and social inequity as well as the need for religious liberty. AFSC is a Quaker organization with a 100-year history of building institutions and social relations that recognize the inherent worth and dignity of all people. Today we remain unwaveringly committed to justice, equity, and religious liberty for all. We understand that an attack on any of us—especially the most vulnerable—is an attack on all of us. We call upon people from all faith traditions as well as those without religious affiliations to join us and stand in solidarity with our Muslim brothers and sisters.
During World War II, AFSC actively opposed the internment of Japanese Americans. The organization funded legal defense for brave souls who defied the internment order, and spearheaded efforts to relocate Japanese American students from the West Coast in order to avoid internment. Just as we were called to stand against injustice then, we are called to stand against the attacks on Muslims today. AFSC will continue to struggle against inhumane government actions and for the rights and full equality of those facing persecution.
We urge the present and future government of the United States to learn from the mistakes of history and take a strong stand against bigotry. We urge our leaders to put in place policies and laws that welcome refugees and immigrants and respect the dignity and humanity of all.