It's a Saturday morning on a hot August day in Madera, California. Laura and her three sons—Emilio, 15; Kevin, 14; and Carlitos, 12—rush to load banquet tables, flower bouquets, and other decorations into a large truck. Today the family will decorate venues for two events and deliver Laura's homemade desserts for a third client. "Today is a good day," Laura says aloud.

Laura started her decorations business after more than a decade of working in the fields in California's San Joaquin Valley. She had migrated from the state of Oaxaca, Mexico, in 2001, in search of a better life—like thousands of other Indigenous people from the region. As a farmworker, Laura woke up at 3 a.m. and often worked 10-hour days in the fields. She began selling baked goods to supplement her low wages at the farm. Eventually, Laura left agriculture and now has a full-time job as a janitor at night—while managing her business during the day.
Across the U.S., Laura is one of hundreds of thousands of immigrant farmworkers who have helped put food on people's tables. Farmworkers play a critical role in the health of our communities and economy, especially in this pandemic. Yet while they are deemed "essential," farmworkers are often treated as disposable by the government and, all too often, the employers they work for. Farmworkers face constant violations of their labor, human, and civil rights—including wage theft and inhumane working and living conditions.
Today Congress is considering a bill known as "Farm Workforce Modernization Act" (FWMA) that could create a pathway to citizenship for many farmworkers—creating access to health care and other vital services. However, the bill falls woefully short of achieving genuine protections for farmworkers. Furthermore, Laura and many other former and current agricultural workers would be excluded from the meager protections this legislation could offer. Farmworkers, their families, and our communities deserve better.
Congress must pass stronger, more inclusive legislation that fully recognizes farmworkers as vital members of our communities.
The FWMA perpetuates all the precarious conditions in which undocumented farmworkers live. For over two decades, farmworkers, their families, and workers from other industries, have organized and advocated for immigration policies that address unfair labor conditions and move them out of poverty. They have pushed for legislation that acknowledges their rights to health care, to be together with their families, and to access social services. They have waited far too long to exercise their fundamental right to organize for fair labor conditions and a living wage for the dignified life that we all deserve. The FWMA falls far short of ensuring those rights for all farmworkers.
While programs like the H-2A guestworker program contain written labor protections, the reality is that inspections are inadequate and ineffectual, as the programs are structurally designed to supply labor to the industry at a price that benefits employers but undermines the rights of workers. The expansion of H-2A proposed in the FWMA without necessary oversight puts farmworker communities at more risk of exploitation.
The FWMA also imposes tremendous hurdles for other workers to qualify for permanent legal status. The bill creates a narrow and complicated path to legal status for farmworkers reminiscent of indentured servitude—making status conditional on continued, uninterrupted farm work for years on end. This precarious pathway to citizenship will exclude Laura and many other women who left the industry to support their families or other reasons.
It will also exclude farmworkers forced to leave agricultural work for health reasons. Such is the case of Quirino, who migrated to the United States in 2005 and immediately began working as a farmworker in California. Quirino would travel to Sonoma County during the summer and then return to Madera to continue working in the fields during the fall, winter, and spring.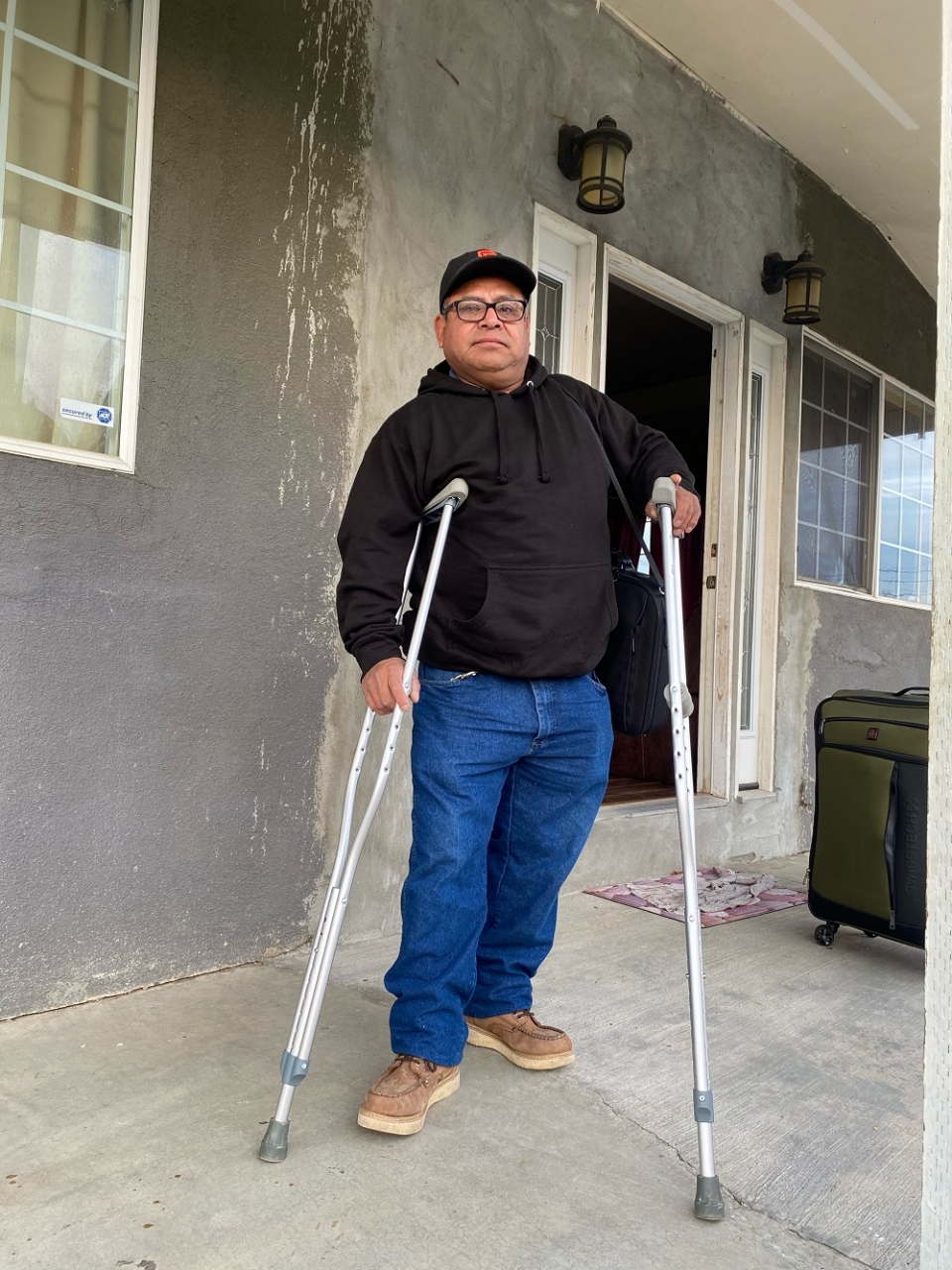 In 2014 while trimming vineyards in Sonoma County, Quirino fell and broke his right foot. After four years of therapy and legal procedures, he received a small compensation and was let go from his job. Quirino's native language is Mixteco, and he speaks basic Spanish. Unfortunately, he signed documents recusing himself from receiving long-term disability from the company he worked for. After six years of struggling to find work due to his condition, he decided to leave the U.S. in late 2020.
In addition to excluding many individuals, the FWMA includes many other problematic provisions that benefit farming corporations while doing little to assist workers. One such provision is mandating the use of E-verify—a federal government database—for all agricultural employment. Workplace immigration programs such as E-Verify lead to raids that punish workers and their families instead of unethical employers that exploit a workforce they consider disposable. Discrimination based on immigration status has led to an increase in exploitation of workers and a tiered system of protection of labor rights that has created less secure employment conditions for all.
Immigrant farmworkers deserve much more than the FWMA. We need meaningful and inclusive immigration policies that recognize the contributions, rights, and dignity of all farmworkers.
AFSC calls on Congress to oppose this bill and instead put forward humane policies that protect the labor and human rights of farmworkers. Farmworker communities deserve the opportunity to obtain permanent immigration status and citizenship, along with equal access to all social programs and legal protections including the right to organize and exercise their labor rights