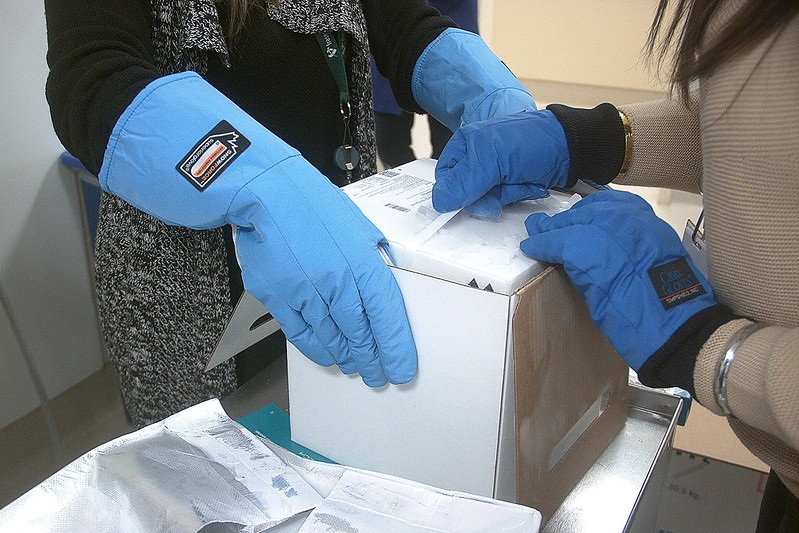 Every one of us deserves to have our human rights and dignity respected. But right now, more than 2.3 million people are locked up in prisons, jails, and detention centers, where the dangers of incarceration have multiplied exponentially in this pandemic. 
As of March 30, 2021, more than 391,782 people in prison nationwide have tested positive for the coronavirus. Over 2,506 people have died. 
Since the start of the pandemic, AFSC has advocated for the protection of people now behind bars in this public health crisis. Here in West Virginia, we have joined with families of incarcerated people in calling on the governor, state Supreme Court, magistrates, and other public officials to work together to reduce the number of people incarcerated. Many of our regional jails are now at 135% capacity, making them powder kegs for COVID-19 outbreaks. 
We have urged that immediate steps be taken to relieve overcrowding by identifying people who are nearing parole eligibility, are medically vulnerable, and can be safely released. This could be achieved by allocating even a small portion of the remaining CARES Act funding for transitional housing—a far cheaper alternative to incarceration and an effective way to reduce the threat of more outbreaks. 
But as long as state and local governments do not take necessary action to reduce overcrowding, we must ensure all people incarcerated have access to the COVID-19 vaccine. The American Medical Association and other public health experts have stated the need to prioritize those who are medically vulnerable and at high risk for exposure to COVID-19. This includes health care workers, nursing home staff, as well as incarcerated people and staff in prisons, jails, and detention centers in West Virginia and across the U.S.  
In addition to living in inhumane and overcrowded conditions where social distancing is impossible, inadequate medical care means incarcerated people have higher rates of underlying disease—like diabetes and heart disease—that place them in double jeopardy for contracting and becoming seriously ill or dying from COVID-19.
And in this pandemic, many facilities have imposed lockdowns, forcing people to remain in their cells for most of the day, barring visitations, and severely limiting outdoor activities and interactions with others—inflicting further harm on individuals' physical and mental health as well as their human and civil rights. 
Early in the pandemic, AFSC joined many allied organizations in petitioning Governor Jim Justice to implement COVID-19 testing for all inmates and employees of state institutions, a step that was eventually taken. By April 6, nearly 43,000 tests had been administered.
To date, nearly 1,700 people in jails and prisons have tested positive for COVID-19—an 18% positivity rate, compared with 4.5% among the state's general population. More than 500 Division of Corrections and Rehabilitation employees have tested positive, which is a 16% positivity rate.   
There's no question that prisons are incubators for COVID-19—and outbreaks lead to community spread. Therefore, vaccinating people in prison is not only humane but essential to maintain the health of all community members. 
Fortunately, there is progress to report. In March, AFSC and allied organizations sent a sign on letter to the Justice administration, later made public, urging that vaccines be made available to all incarcerated people and those who work in the system. By late March, incarcerated people began receiving the vaccine, with nearly 1,000 receiving the Johnson & Johnson vaccine in the first week.
We all have a moral responsibility to look out for the most vulnerable among us and take care of each other. It's unconscionable to continue to allow people in our jails and prisons—especially the many who are older or have medical issues—to remain in harm's way.  While we continue to work for a future without cages and cells, we must do all that we can today to protect the lives, rights, and dignity of all people.