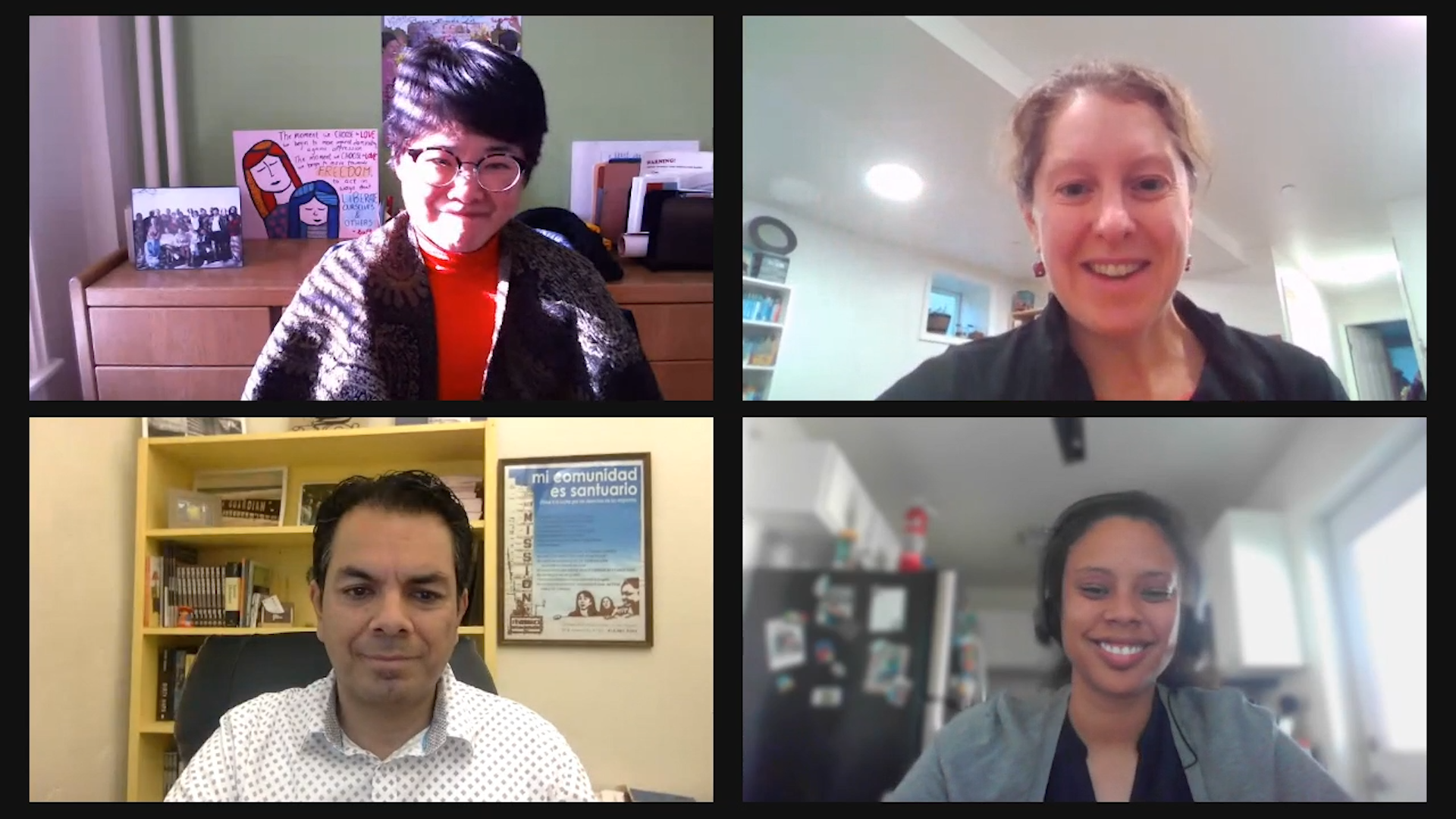 A year in review
The Biden administration promised bold and positive changes to protect the lives and rights of immigrants. But is has failed to deliver on key policies. And it has faced obstacles in Congress and  challenges in lower courts. Now advocates are calling on the president to take stronger action to benefit immigrant communities. 
Imani Cruz, AFSC's migration policy advocacy coordinator gives an overview of the past year. That includes victories, such as the rescinding the Muslim and African  bans and moving to halt construction of the border wall. And it includes huge setbacks, including the reinstatement and expansion of the Migrant Protection Protocols, or "Remain in Mexico" policy. 
Complicity in human rights violations
Pedro Rios, director of the U.S.-Mexico Border Program, outlines the consequences of MPP and Title 42. These policies have contributed to the deportation of hundreds of thousands of migrants. Many are sent back to dangerous conditions. Others have been forced to travel riskier routes over hazardous terrain to enter the country.
Anti-Blackness in immigration policy
Harmful immigration policies are rooted in racism. Chia-Chia Wang, organizing and advocacy director in New Jersey, shares how racist immigration policies and practices have affected community members with whom she has worked, including people in detention. 
Ending the harmful treatment of immigrants
At every level of government, there are steps that must be taken to uphold the rights and dignity of all. We must halt the over-policing faced by immigrants, particularly Black immigrants. We must also defund immigration enforcement agencies that have a long history of human rights abuses. And we must rescind Title 42. 
Join us in urging elected officials to do what's right. 
Tell the Biden administration to protect asylum seekers and welcome all immigrants with dignity!