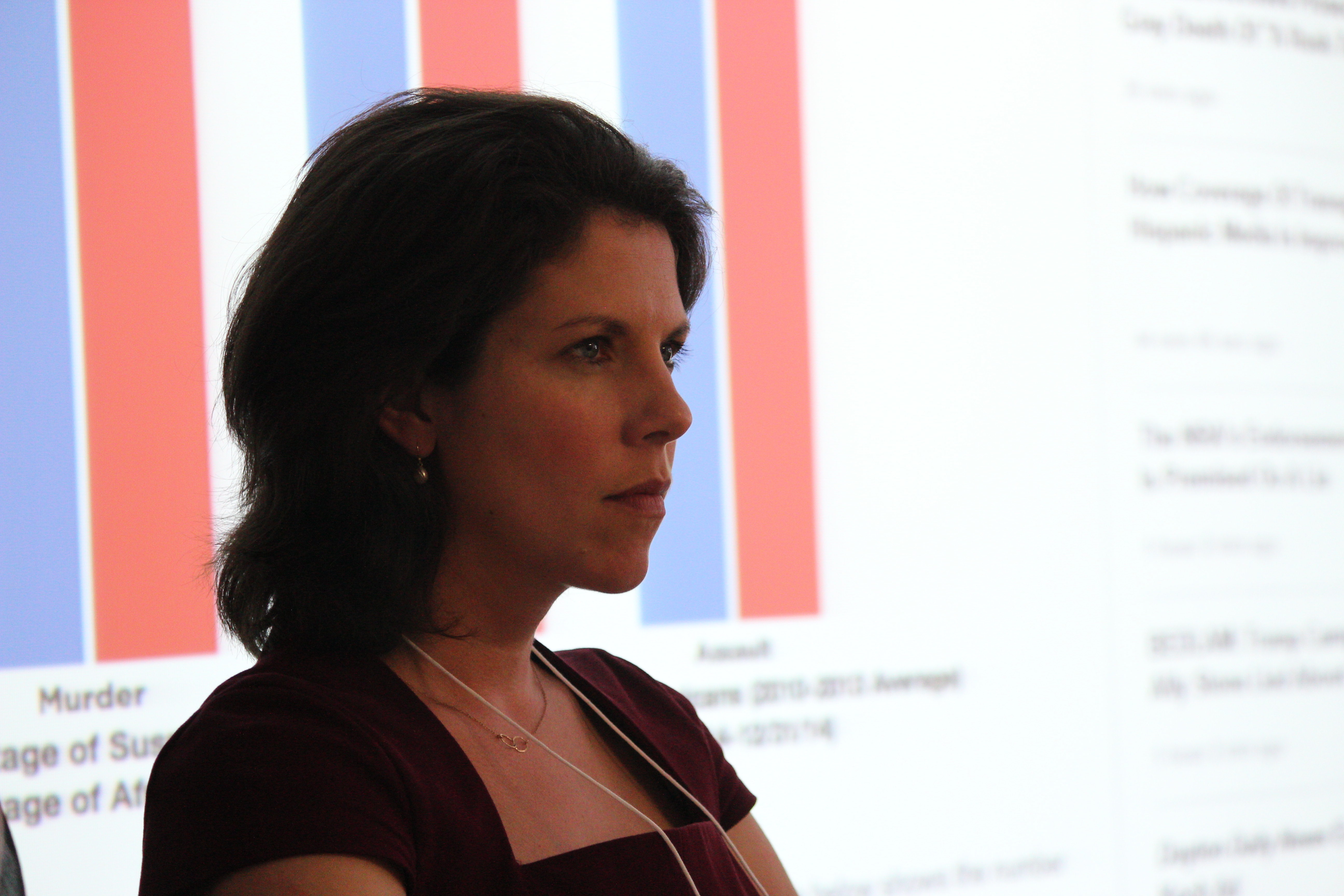 Our small communications research team does its part to advance AFSC's work by conducting research and using what we learn to better communicate with different audiences. The Communications Research Director Beth Hallowell has a Ph.D. in cultural anthropology and our Communications Analyst Carly Goodman trained as a historian. Our team's strong research background has helped us think creatively about answering the questions our colleagues ask. The Chronicle of Philanthropy recently wrote up a story about how AFSC uses research in innovative, bold ways to experiment, learn, and grow.
This includes:
Conducting interviews and surveys to better understand the audience for our newsletters, communications, and fundraising materials;
Using research about audiences to shape the look, feel, and tone of printed and online materials;
Analyzing news media coverage of violent extremism to inform advocacy and how to talk about key issues; and
Using research to set goals and measure success.
Click here to read more (login required). 
The Chronicle story also mentions a recent survey we conducted to get a better sense of what supporters like you think of the organization. Some of the biggest findings that emerged: Supporters like that AFSC is principled and trustworthy, and they want more updates on the organization's work. To sign up to receive updates from us and opportunities to take action, fill out the form here!