For those of us who work at AFSC, being here is more than just a job. It's part of a commitment to create more just and peaceful communities using the skills and talents we have. But that commitment had to come from somewhere—or someone.
To celebrate Women's History Month, a few AFSC staff members shared their stories about the amazing women who have inspired us to stand up for what we believe in and pass on what we've been taught. Read their recollections below: 
"She coached us on how to stand up, to be strong in our convictions."  

"'Mr. Goens, we need to talk about your wife's actions.'" The man talking to my father was one of the townspeople scandalized by my mother's refusal to stand, fist in the air, for the national anthem at our high school basketball game.
I was 11 and insulated from what was going on nationally in the fight for racial justice. My family was one of the few Black families in our small Midwestern village (pop. 850) where national cries of racism were mostly ignored or ridiculed. My mother, an older college student, was daily growing more informed and more vocal about the racism she encountered locally and observed nationally. I watched her transform from a shy, insecure woman into a fighter.
My mother taught me and my sisters to change the words to the pledge of allegiance ("liberty and justice for some"), and declared that we had a right to protest, to make our voices heard. She coached us on how to stand up, to be clear and strong in our convictions. As a child, I felt the wonder of a new way of being in the world that has carried me through to this day.
My mother died two years ago. I miss her every day." 
Sharon Goens-Bradley, director, Twin Cities Healing Justice Program, St. Paul, Minnesota
 "In her classes, we learned amid laughter and affirmation."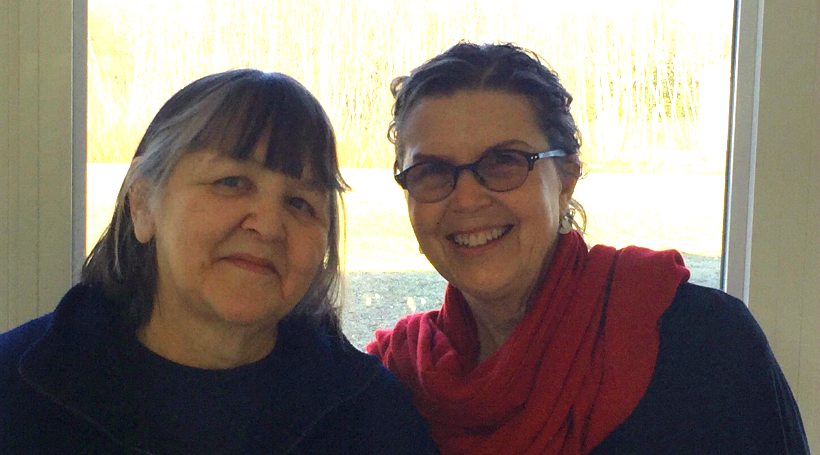 When I think about a leader, I think about my friend and mentor, Margaret Apt—or Dolly as she is known. Dolly practices a kind of leadership that is soft-spoken and reflective of the principles of her culture—she is Peskotomuhkati. It is a leadership rooted in quiet service, dedicated to education, communication, inclusion, and respect.
Dolly worked with elders in her community and linguists to write the dictionary of the Passamaquoddy-Maliseet language. This dictionary is thousands of pages long and is much more than a dictionary. It is a testament to the richness of her culture.
Two years ago, Dolly invited me to take one of her language classes. This put me on a journey to deepen my understanding of my language. In her classes, we learned amid laughter and affirmation and we entered a world where there was an unlimited number of words for water and snow and earth and family—but only one word for love. The word for love of family, of your people, of the earth, of an individual was exactly the same. This teaching coupled with the example of quiet, playful, love filled service changed my life.
Koselomel, Dolly!
Jamie Bissonette Lewey, director, New England Healing Justice Program, Trescott, Maine, and Cambridge, Massachusetts
"She was 250 percent committed to helping people of color."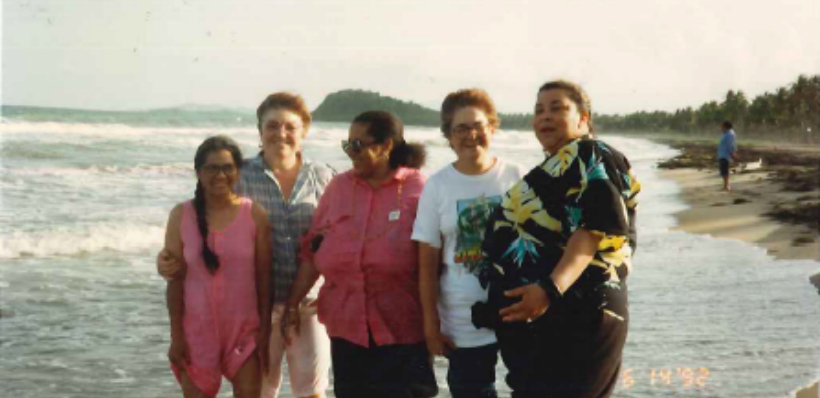 Relentless. Funny. Exasperating. Caring. Fierce.
Rosemary Cubas was all that and more. I met Rose in 1994 when I started working in AFSC's Communications Department in Philadelphia, and she was the director of AFSC's Third World Coalition (TWC). She was a seasoned organizer and social justice activist; I was a young writer/editor with vague ideas about putting my skills to use helping others. Within a few months, Rose had pulled me into TWC's work and refused to let me out of her orbit—no matter how hard I sometimes tried. She was 250 percent committed to helping people of color and poor people improve their lives, fight injustice , and connect across whatever differences separated us.
Amid my jumble of thoughts and emotions about Rose, a few stand out: She never took "no" for an answer. Her lack of street smarts could be hilarious. She worked way too much and way too hard. The pancreatic cancer that took her from us left a gaping hole in my heart.
You taught me well, Rose. I know you're happy that every Saturday I'm in South Philly working with an amazing group of immigrant women and men from all over Latin America. They would have loved you.
Un fuerte abrazo, Rose.
Willie Colón, Senior writer, Communications Department, Philadelphia, Pennsylvania
"Working with her changed me."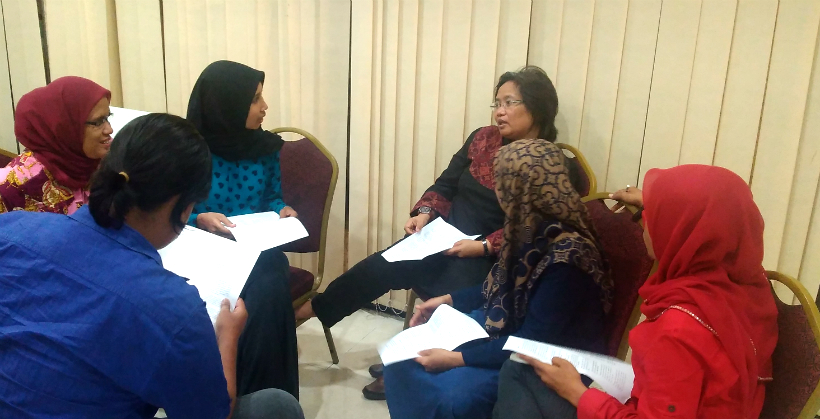 I met Samsidar, a woman activist in Aceh, more than five years ago. Aceh has a long history of conflict and human rights violations, and Samsidar, who I call Kak Idar [a greeting to show respect to elder women], has remained a staunch advocate for Achenese women. She has formed many women's organizations in Aceh, mobilizes women to lead in their own communities, and attempts to protect those wrongly accused by harsh Shariah laws.
Samsidar once said to me: "The fight for peace and justice is a heavy task. It's long and risky, has a lot of obstacles, but we must be strong and not give up. We work with the heart to fulfill our idealism and beliefs."
Her wise words inspired me. I thought of myself as an administrative and finance person -- not someone who was part of the fight for women's rights. But working with her changed me.
Samsidar's courage to voice her opinions, to take hard positions, and refuse to accept discrimination and injustice despite the threats and risks to herself triggered my courage to convey ideas that can be heard both in my work and my community. Her consistent support of women's movements and her efforts to share her experiences made me brave enough to take a stand for marginalized people. I can no longer be silent when injustice is happening around me.
Thank you, Kak Idar, for sharing your experience, your spirit. Your encouragement has evoked my spirit!
Wiwied Widariyati, administration and finance coordinator, AFSC Indonesia