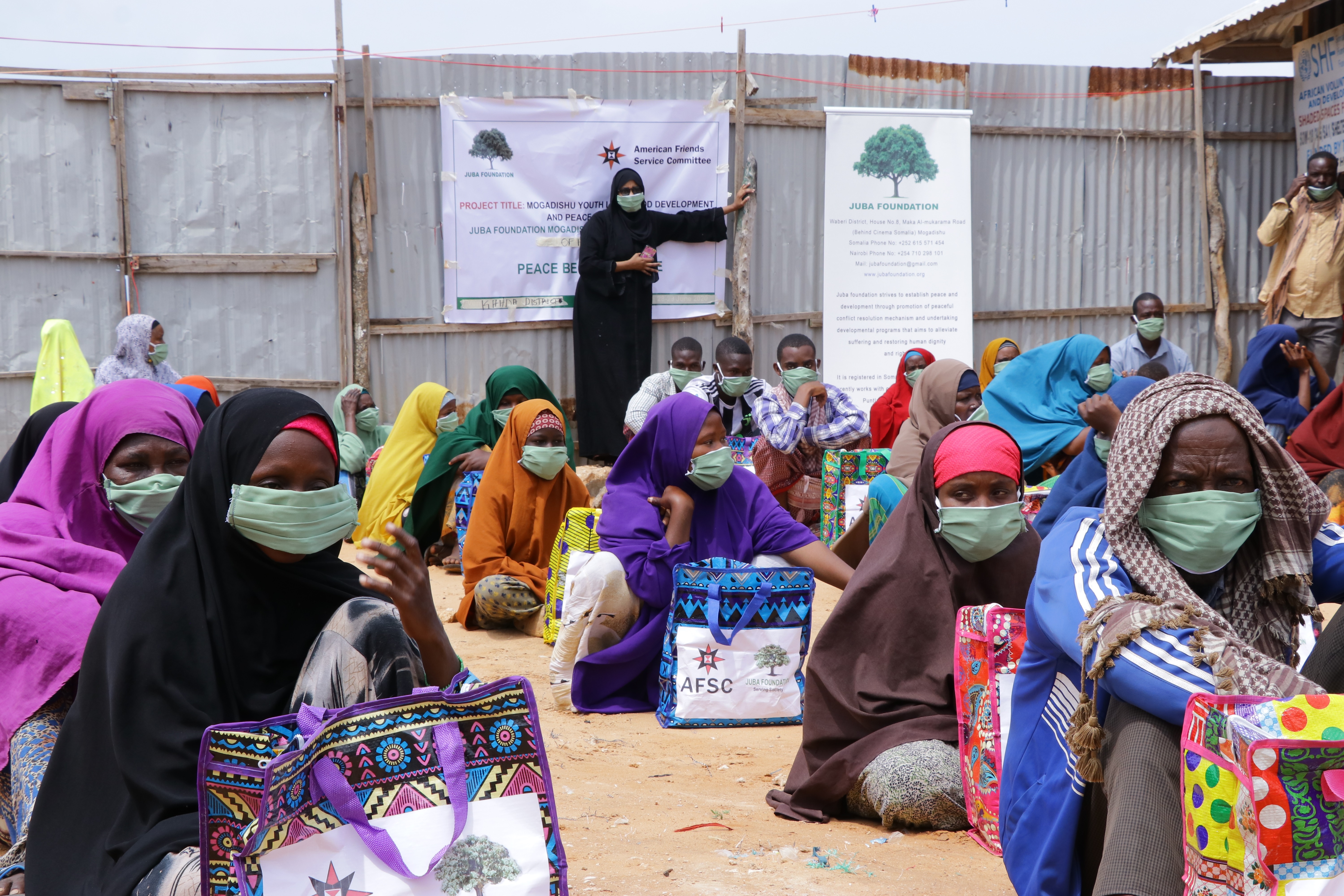 COVID-19 cases in Somalia have risen dramatically in Somalia over the last month. Like much of Africa, our country is facing this pandemic as we continue to struggle with a range of dire issues. Locust infestations have ravaged large swaths of farmland and vegetation. Flash and riverine floods have driven hundreds of thousands from their homes. All while the country continues to endure violence, extreme poverty, political instability, and more.
While the Somali government is making an effort to limit spread, the virus presents new challenges to a health system that has only 46 intensive care unit beds for the whole country (of 15 million people), less than two health care workers per 10,000 people, and few COVID-19 testing facilities.
As the program officer for AFSC in Somalia, I want to thank you for the generosity demonstrated by the AFSC community in helping us respond to this pandemic. With your support, we are working with local partners to assist community members around the country.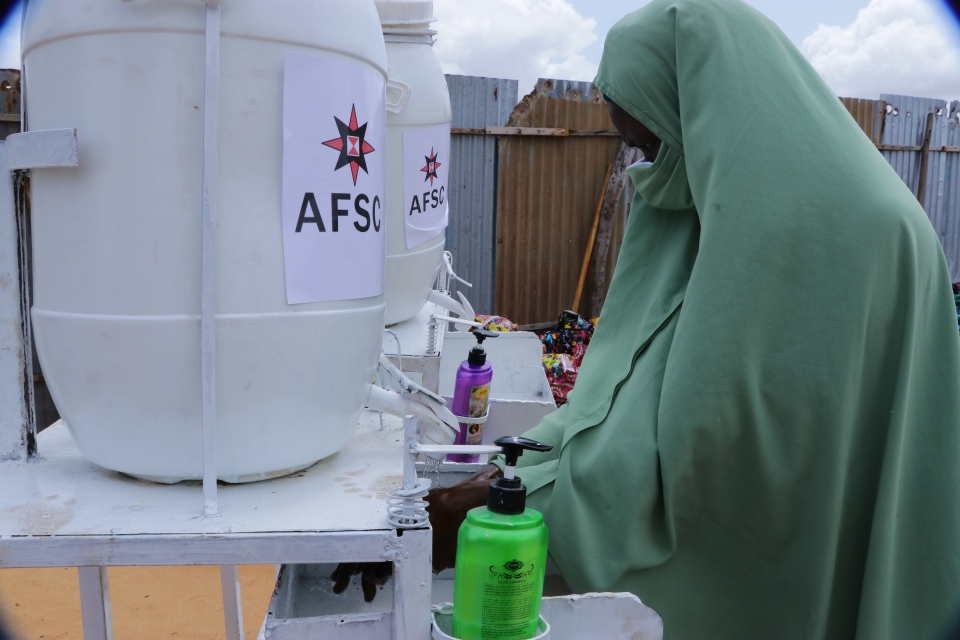 Physical distancing can be nearly impossible in Somalia, more so in camps for internally displaced persons (IDP)—or people forced from their homes by violence, natural disaster, or other life-threatening situations. IDP camps are overcrowded, with shared sanitation facilities, poor hygiene, and limited ventilation—ideal conditions for disease to thrive.
Since the start of the pandemic, we have set up dozens of handwashing stations and hygiene systems in IDP camps and other communities as well as public displays to educate the public on handwashing and other important practices. Materials in both English and local Somali language have also been distributed in these camps as well as in schools, villages, and markets.
Your support has also helped train 20 young people to become community health promoters, who are now educating the public on hygiene and helping to maintain handwashing stations. These youth are supporting the Somalia Ministry of Health to disseminate important information while continuing their ongoing efforts to spread messages of peace.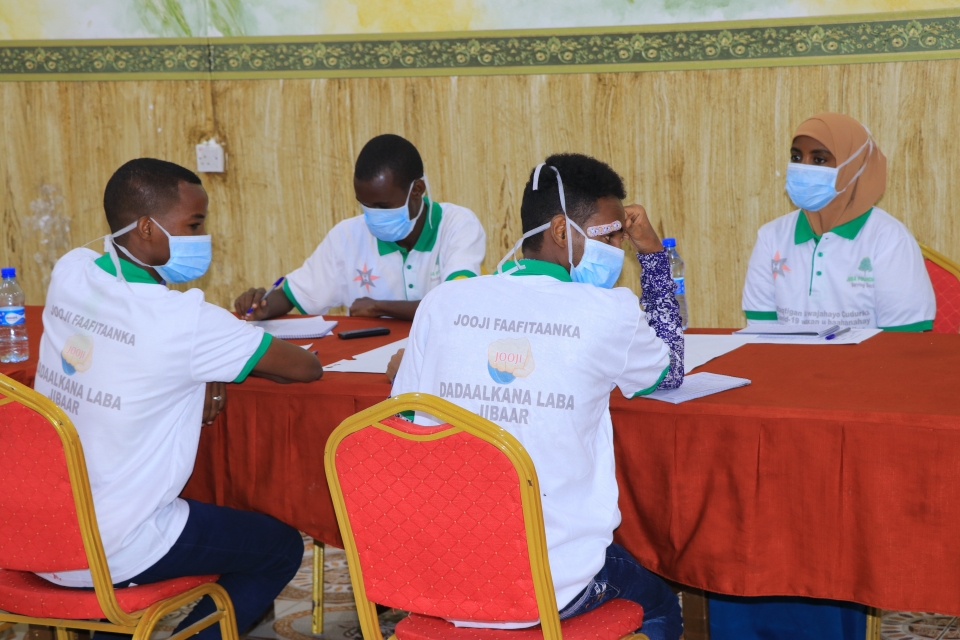 We have also provided food vouchers that helped 480 community members, including the elderly and people with disabilities, get the nutrition they need. We have distributed personal preventive equipment, like masks and gloves, to additional participants. And we have reached thousands more Somalia community members through our awareness-raising campaigns on radio, one of the most popular forms of media in the country.
We know that Somalia faces many more difficult days ahead—and the government and humanitarian agencies will continue to need critical partnership to curtail the worst impacts of the virus. Thank you for standing with the people of Somalia in this critical moment. Your support will help us continue to ensure community members have the resources they need to protect themselves–while sustaining our work to address the root causes of conflict and build peace in Somalia.