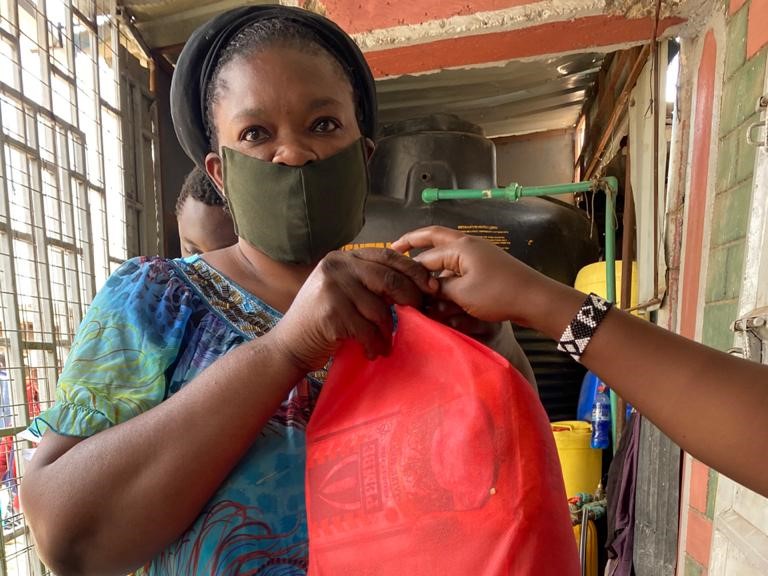 While the U.S. and other countries are beginning to reopen parts of society, Kenya continues to see a rise in COVID-19 cases. Like much of Africa, our country has been hit by the pandemic as we continue to struggle with a multitude of public health issues, including poverty, food insecurity, and lack of access to adequate health care and other basic services. 
The Kenyan government is making an effort to limit the spread of the virus, but is hampered by poor health infrastructure, crowded informal settlements where social distancing is not practical, misinformation, and an economy that was already hurting before the pandemic.  
As the Quaker International Affairs Representative (QIAR) in Africa, I want to thank you for the generosity and compassion demonstrated by the AFSC community and our funders in helping us respond to this public health crisis. Thanks to your support, we are working with local community organization Footprints for Change to assist community members in Mathare, one of the oldest settlements in Nairobi.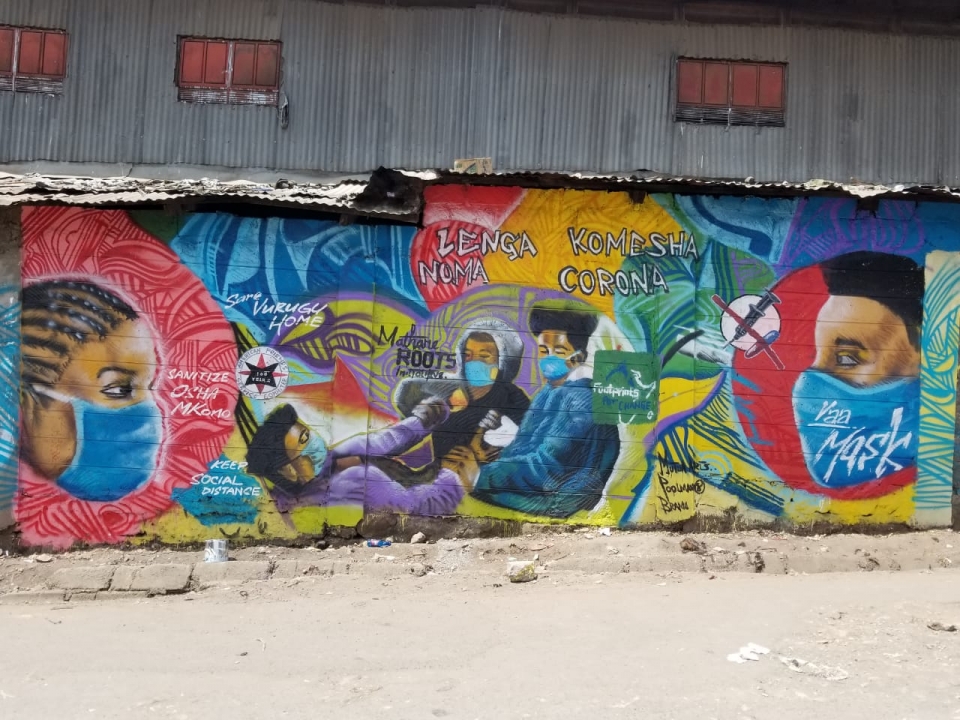 Most of Mathare's half-million residents have no access to clean water or sanitation and live in crowded conditions, placing them at higher risk in this pandemic. What's more, most residents live on less than a half-dollar a day. Many work low-wage jobs in the adjacent city of Eastleigh, but restrictions on travel since early May have prevented them from going to work and earning money to support themselves and their families. 
With your help, AFSC and Footprints for Change have supplied community members with hand washing stations, soap, and hand sanitizer. We have provided 200 families with face masks, food packages, and cash vouchers to redeem at local stores for rice, beans, maize flour, and other food items. We're also supporting local youth groups and organizations who are educating community members about hand washing, social distancing, and other practices to stem the spread—reaching residents through public murals, posters, community radio, and WhatsApp.  
Thank you for standing in solidarity with the people of Kenya in this critical moment. With your support, we will continue to ensure community members have the equipment and information they need to protect themselves and their families in these difficult times.