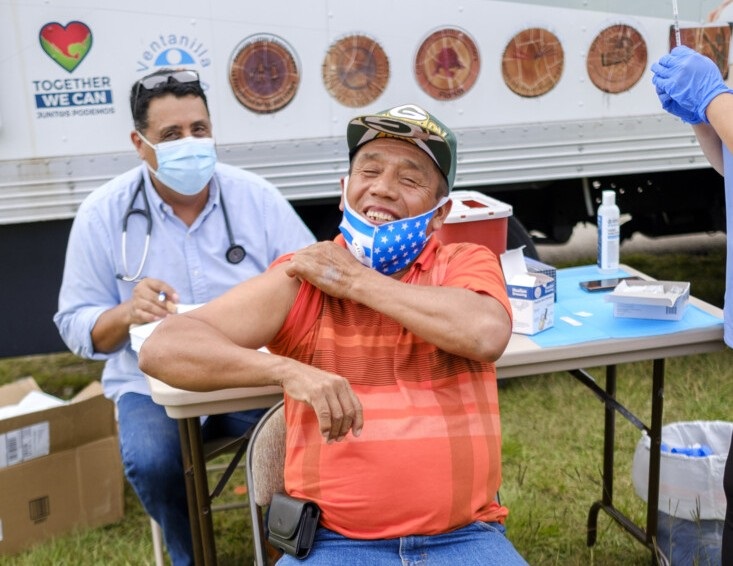 At first, Antonia wasn't sure about getting the COVID-19 vaccine. Like many people, the retired Florida farmworker had heard some negative things about it.
At the same time, Antonia also knew several immigrant farmworkers in her small community of Redlands—about 20 miles southwest of Miami—who had gotten sick. As of late March, an estimated 19,000 Florida agriculture workers had tested positive for COVID-19. The virus only added to the hardship many farmworkers already faced, including low wages, unsafe working conditions, and lack of access to health care.
Ultimately, after doing her own research and talking with people she trusted, including AFSC Florida program staff, Antonia decided to get vaccinated. She also volunteered with AFSC to help more immigrant farmworkers take the same step to protect themselves, their families, and others.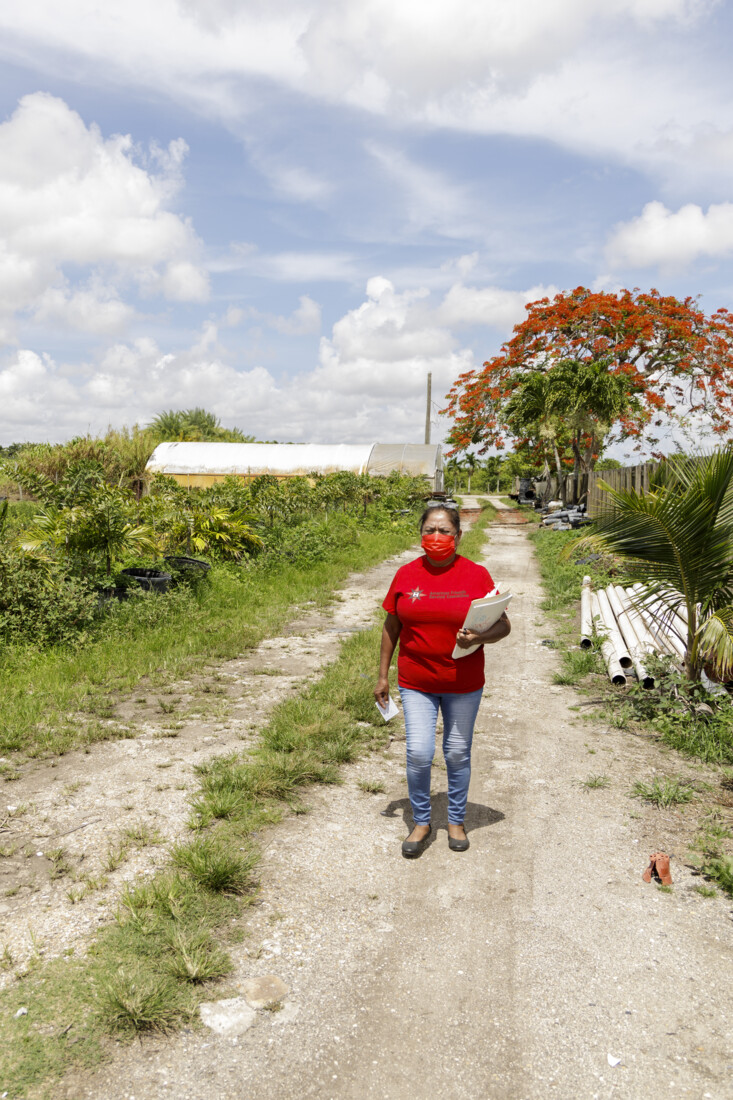 While farmworkers are deemed "essential workers," especially in this pandemic, they continue to be treated as disposable by the government. Millions of immigrants across the U.S. have been excluded from federal coronavirus relief. And in Florida and other states, farmworkers were not prioritized to receive the vaccine—despite federal recommendations to give them early access, advocacy by organizations including AFSC, and working conditions that made them more vulnerable to COVID-19.
AFSC has worked with farmworker communities in Florida for decades on matters of justice and equity—positioning us to partner with the Mexican Consulate in Miami and Farmworkers Association of Florida on vaccine outreach. From May through July, AFSC's Florida Program helped distribute COVID-19 vaccines to hundreds of immigrant farmworkers and their family members in remote agricultural communities in South Dade. We canvassed communities, going door to door to ensure community members have accurate information on the vaccine. And we brought our mobile clinic directly to areas where workers live, so they could receive the vaccine in a safe, welcoming environment, without having to provide ID—an obstacle for many immigrants seeking health care or other public services.
As the director of AFSC Florida, I want to thank supporters like you for helping provide this essential service to farmworkers, who play such a critical role in the health of our communities.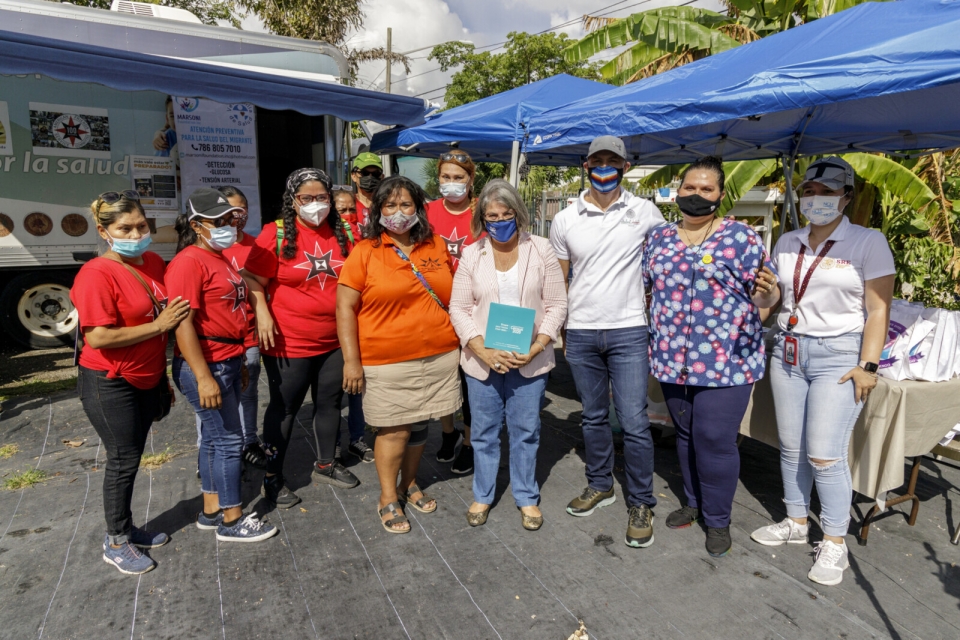 This is just one of several ways that AFSC has helped farmworkers meet their immediate needs since the start of the pandemic. With your support, we have provided food boxes, cash assistance, personal protective equipment, and COVID-19 testing to thousands of immigrant farmworkers and their families. Now and in the months ahead, we will keep up our work to ensure farmworkers and their families aren't left behind in the pandemic recovery.
Trusted community members like Antonia have been crucial in our outreach. We see the difference it makes when farmworkers and their families hear directly from people in their community about their experience with the vaccine and its lifesaving benefits.
"I ask people to inform themselves and not to get fooled by myths about the vaccine," Antonia says. "I tell them we must get vaccinated to take care of ourselves, our family, and our community. We must end this pandemic—we cannot let this pandemic end us."
Thank you for supporting our work to help immigrant farmworkers protect themselves and their families in this crisis—while pushing for long-term change to ensure they are treated with the care, dignity, and respect that we all deserve.