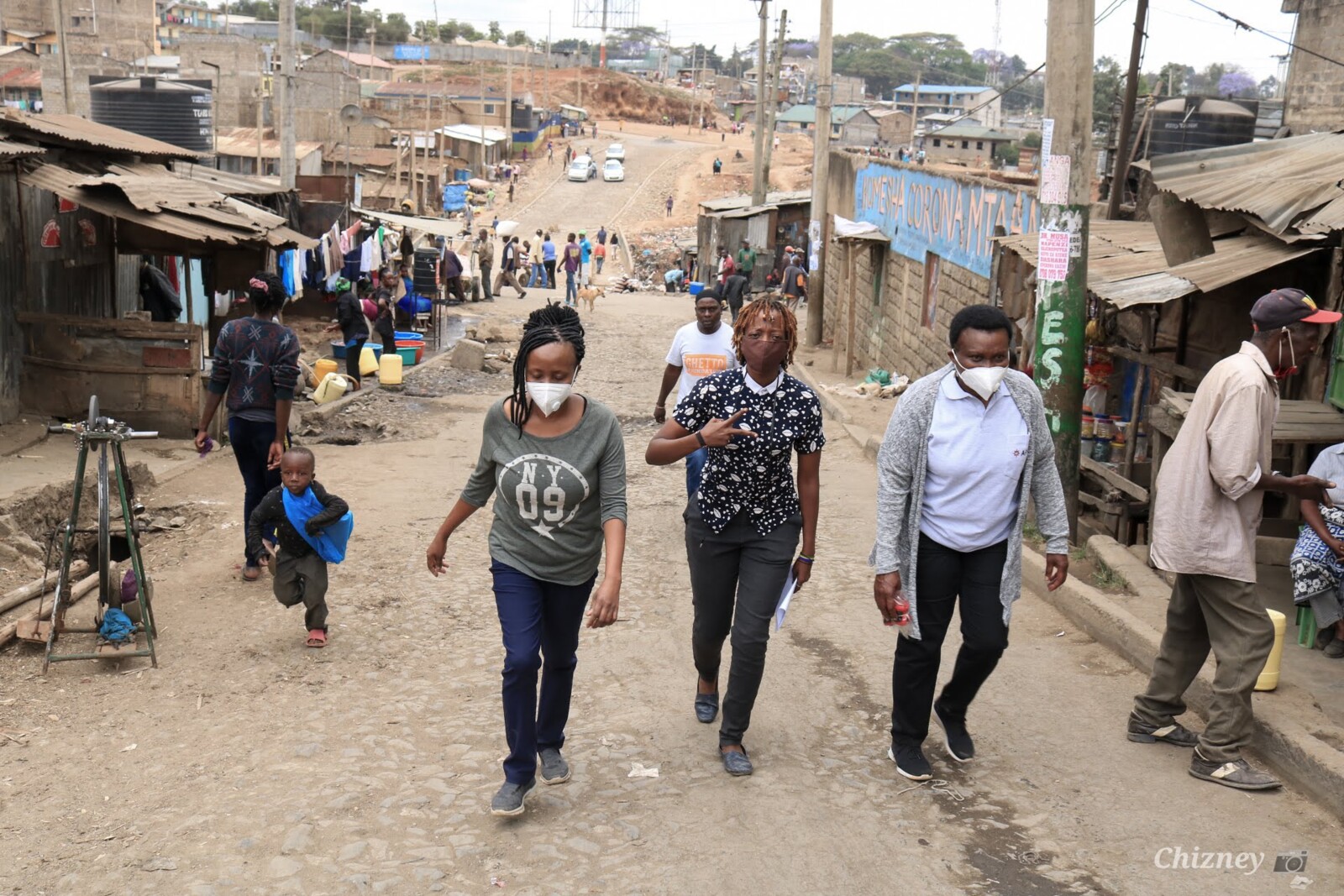 We know that vaccinating as many people as possible is critical to end the COVID-19 pandemic. The emergence of the omicron variant shows the danger of world leaders' inaction on vaccines for all. For all our safety, we need to allow more companies globally to manufacture vaccine doses.
Outside of the U.S. more than 3.5 billion people remain unvaccinated. For many, it's not by choice. Low-income countries have received less than 1% of the nearly 8 billion shots that have been administered, according to the World Health Organization. 
Nowhere is vaccine inequity more apparent than in Africa, where only 7% of people are fully vaccinated. COVID-19 has further devastated a continent that already faces poverty, hunger, and other severe challenges. The pandemic left many without income, shut down economies, and undermined productivity and trade in most African countries. Now the omicron variant now threatens to deepen the economic recession on the continent.
The rise of another variant again demonstrates that we cannot defeat COVID-19 until people in every country are vaccinated. That is only the way we can stop the virus from adapting and spreading. World leaders have set a goal of vaccinating 70% of the total global population by the end of next year—and it more urgent than ever that they meet it. 
To do that, the World Trade Organization must prioritize human lives over profits. The WTO must temporarily waive certain intellectual property rules under what's known as the Trade-Related Aspects of Intellectual Property Rights (TRIPS). That TRIPS waiver would compel companies such as Pfizer, Moderna, and Johnson & Johnson to share technology with other countries to mass produce the vaccine. Additionally, the WTO must allow urgent distribution of the new COVID-19 medication and other diagnostics tools worldwide. 
The urgent need to expand vaccine production
Africa has already borne the disproportionate impacts of the omicron variant. The variant was first reported in South Africa and Botswana, but cases were soon found in other countries around the globe. Yet in the following days, the United States and other countries imposed travel bans and restrictions that specifically targeted south African nations.
That's despite the fact that the World Health Organization has urged against imposing such bans, which can do more harm than good.
"Travel restrictions may play a role in slightly reducing the spread of COVID-19 but place a heavy burden on lives and livelihoods," said Matshidiso MoetiMoeti, WHO regional director for Africa. "If restrictions are implemented, they should not be unnecessarily invasive or intrusive, and should be scientifically based, according to the International Health Regulations."
Travel bans will not end the pandemic. That can only be achieved with more production of vaccines and getting them into people's arms. 
Providing vaccines for all is important for our entire global community. We cannot watch as billions of people lack access to essential life-saving vaccines and treatments and expect to remain safe. Our shared security demands joint action without prejudice. We are one human family.  
Access to COVID-19 vaccines is also human rights issue. The gap in access between low and high-income countries has amounted to vaccine apartheid. Most nations where a majority of citizens cannot access vaccines—including African and Middle Eastern countries—are largely home to people of color. This is inhumane and unjust.
To protect our entire global community, we must vastly expand the production of vaccines immediately. And the TRIPS waiver is the most effective way to scale up production to meet demand.  
More than 140 countries, including the United States, support the TRIPS waiver. But many other high-income countries—including Germany, Switzerland, Canada, and the U.K.—oppose it, prioritizing profits for pharmaceutical companies over saving lives. Ultimately these countries undermine the global struggle to end the spread of this virus and stop future mutations—to deadly effect.  
The omicron variant is a consequence of world leaders failing to ensure immediate, universal access to vaccines globally. If the TRIPS waiver is not approved as quickly as possible, more variants will emerge, claim more lives, and prolong this public health and economic crisis. 
Calling for U.S. leadership
The United States must do more to ensure universal vaccine access for all. So far, the Biden administration has announced it will donate more than 1.1 billion doses of vaccines globally. Some will go to African countries. While donations are much appreciated, they're a fraction of what's needed. And it will be months before much of that supply will be shipped to other countries.
While it was welcome news when the Biden administration announced its support for the TRIPS waiver, it has done little since to advance the waiver at the WTO. The Biden administration must lead WTO members to fast-track the waiver to save lives. It must also compel pharmaceutical companies to share their technology with other companies. It's time for President Biden to show real solidarity with low- and middle-income countries that have lacked access to the vaccine. 
For over a year, constant advocacy from various groups—including the faith community, humanitarian agencies, and governments from around the world—have helped secure funding to revive economies in low and middle-income countries. In August 2021, the International Monetary Fund released $650 billion worth of reserve funds—known as "Special Drawing Rights"—to help countries pay for vaccines. 
But it's still not enough. That's why the faith community has continued to mobilize to urge world leaders to support the TRIPS waiver to facilitate the mass production of vaccines. 
Our efforts included advocating in the lead-up to a major gathering of trade ministers and other senior officials at the WTO's 12th Ministerial Conference in Geneva, Switzerland (the conference was scheduled for Nov. 30, but was postponed due to the omicron variant). On Nov. 23, our coalition delivered three million petitions in Washington, D.C. urging President Biden to step up U.S. leadership to secure a temporary waiver of WTO. We were joined by members of Congress as well as health, development, labor, and faith leaders.
The phrase "no one is safe until we all are" has never resonated more than in this COVID-19 era. The U.S. and world leaders must step up to end this pandemic—and put human lives over corporate profits.
The rise of another new COVID-19 variant reminds us that the vaccine needs to reach every person on our planet as quickly as possible. The price we pay for failing to act another day is much too great.  
For faith communities, please add your prophetic voice to demand global access to COVID-19 vaccines and treatment. Sign on to our statment.