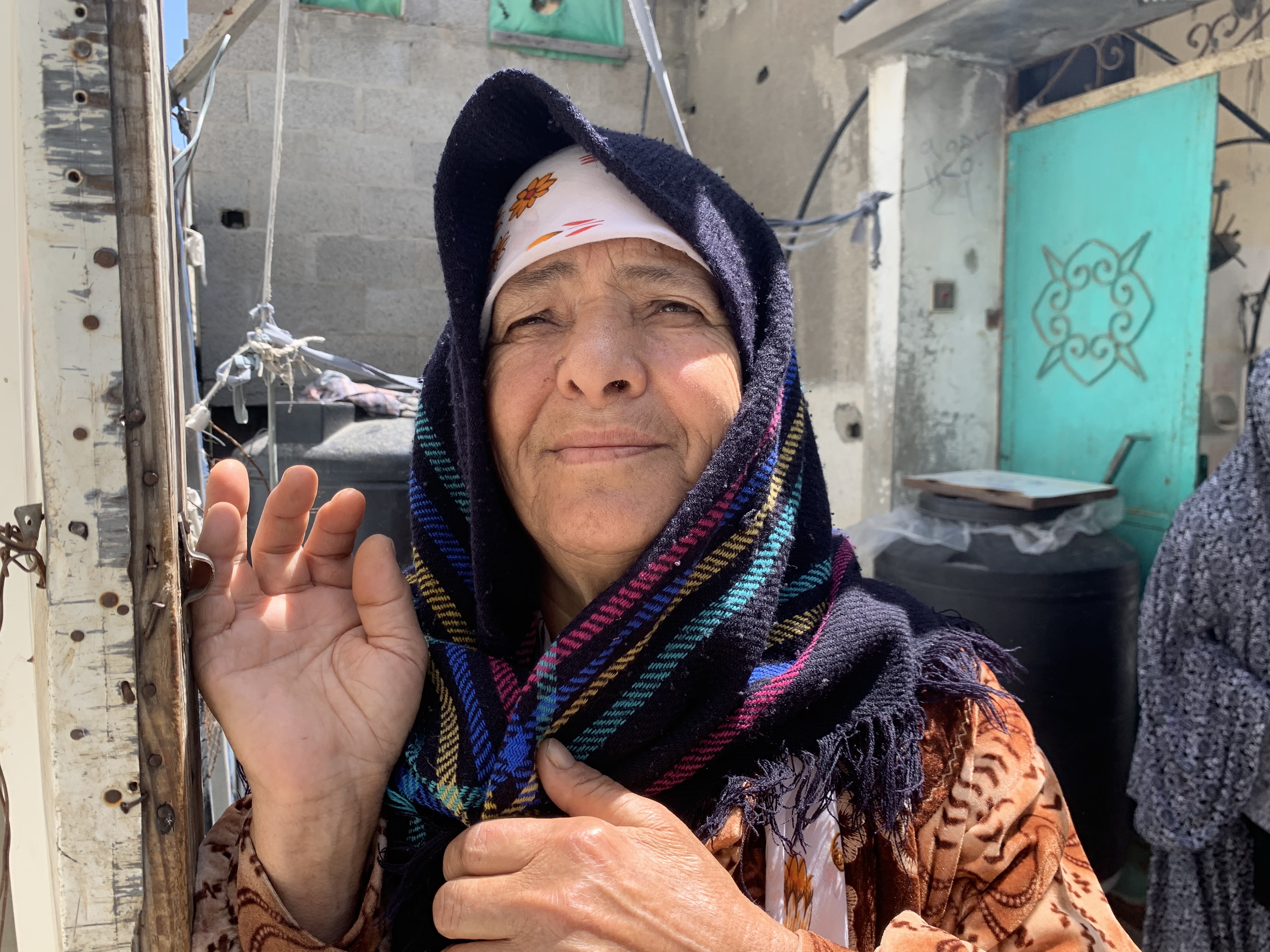 Intisar Sa'ad is a 77-year-old Palestinian woman who lives in a refugee camp in Rafah in Gaza. Like all Palestinians in Gaza, she has limited resources to protect herself from the risks associated with a COVID-19 outbreak. Last week Intisar was one of 250 elders in Gaza who received COVID-19 protective assistance kits from AFSC—part of our emergency response in Palestine made possible by generous supporters like you.   
Because of this support, more people now have essential virus protection items, including face masks, soap, hand sanitizer, and cleaning supplies—items that they otherwise could not afford. When our team delivered supplies to Intisar, she told us, "This kit helps us a lot. It is one of the most important tools that we have as we face COVID-19."   
Everyone should have access to critical supplies to slow the spread of COVID-19. With your help in the weeks ahead, we hope to assist 10 times as many housebound elderly Palestinians in Gaza and Area C communities in the West Bank—some of the poorest and most marginalized areas of Palestine. We're also coordinating with partner organizations to meet the need for food and other forms of assistance and advocate for the rights of communities in Palestine to receive medical care without discrimination.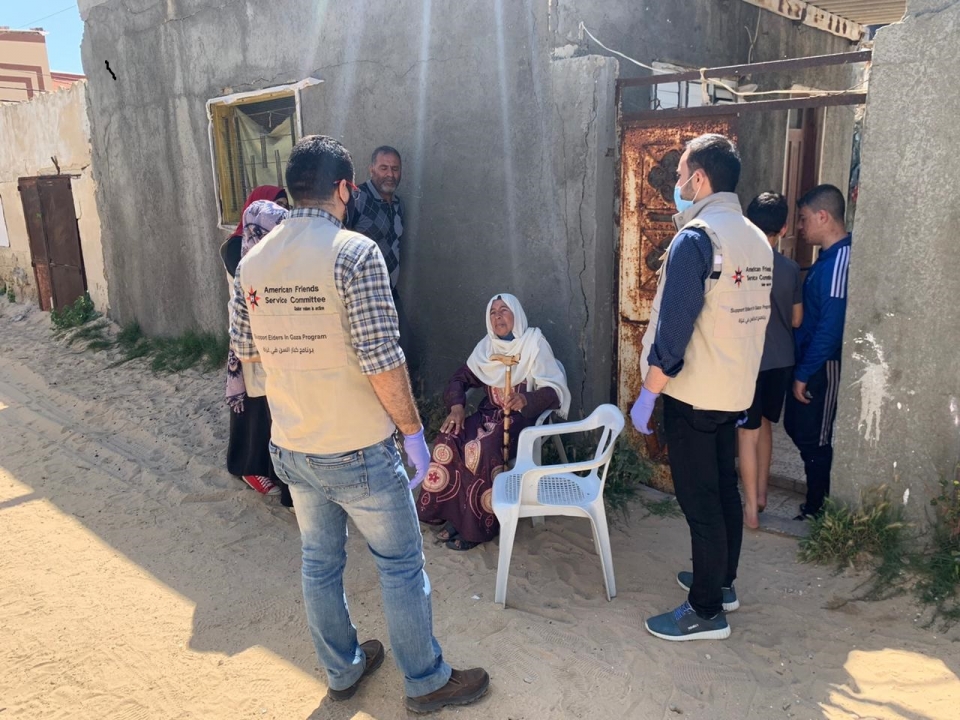 COVID-19 has exacerbated the humanitarian crisis in Palestine, where 50 years of occupation and 13 years of blockade in Gaza have limited people's ability to meet their own basic needs. Health care systems in both the West Bank and Gaza will be quickly overwhelmed if the virus continues to spread. More than 60% of the West Bank is under complete Israeli control, and there are no medical providers who can care for the sick. In Gaza, the health system is already critically overburdened. Action is needed to ensure that this pandemic is contained and that those who become sick can get the care they need.
The support of the AFSC community has helped us reach people like Mariam Al-Mashwakhi, who has lost most of her sight and hearing and has extreme difficulty moving without assistance. She remembers the work of AFSC and Quakers from when she was a child in 1948, when we responded to an urgent request from the United Nations to support displaced Palestinians in Gaza. Like most of the elderly in Gaza, Mariam is among those first refugees—some of whom benefited from the food aid and schools AFSC provided back then. 
When our team delivered her assistance kit last week, Mariam told us, "I consider your help to be a form of solidarity. I am happy that there are still people who think of us. Thank you again from the bottom of my heart." 
Providing assistance to people like Mariam and Intisar is made possible with support from the AFSC community, including our donors and partners. Thank you for standing in solidarity with Palestinians and communities around the world in these challenging times.