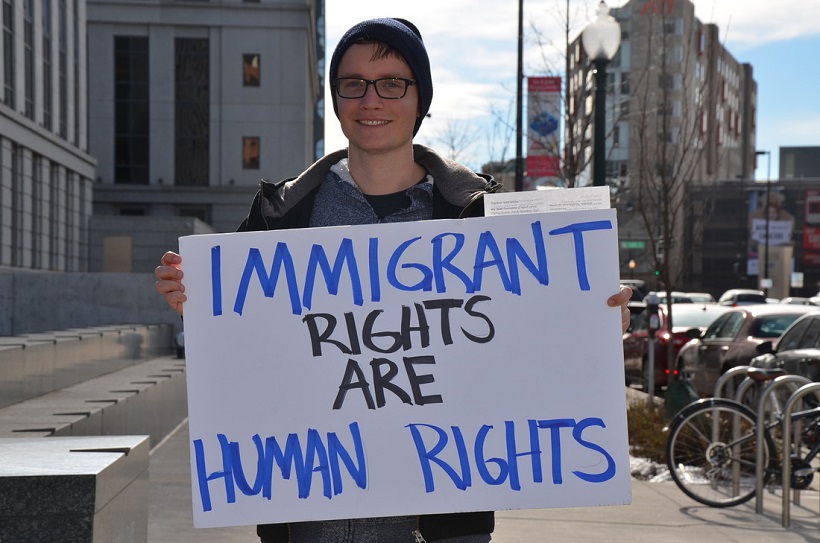 Immigration and xenophobia in the Rust Belt
Seven years ago at the age of 26, I worked at a nonprofit in a small city in Pennsylvania. This organization was mostly focused on providing social services like housing, health care, youth programs, and job training, but my work focused on community development in one of the city's poorer neighborhoods. Community development can often be a code word for gentrification, but in this case we were genuinely trying to improve the lives of everyone in the neighborhood, not price them out.
This area had seen waves of immigration as far back as anyone could remember. Germans, Polish, Irish, and Italians all moved to the neighborhood over the course of the 20th century, following the promise of jobs that could at least feed a family, though not much else. The beginning of the 21st century brought new immigrants to the neighborhood mostly from Mexico and Central America. The second and third generations of the Irish, Polish, and Italian immigrants were now using the same xenophobia and fear-based rhetoric that had been used against their parents and grandparents with an even more virulent, racist bent: These people are different. They will steal our jobs and bring crime into the neighborhood.
This narrative is not based in reality, but rather in the divide-and-conquer strategy of white supremacy. It pits communities with shared interests and concerns (a living wage, for instance) against one another and legitimizes itself through an ingrained sense of scarcity – not enough money or jobs to go around.

Changing the narrative
The Spanish-speaking residents of the neighborhood could not have been more different from this false narrative. They opened up new businesses. They rented apartments that were practically falling apart and fixed them up. They brought new life to the neighborhood, including the addition of a Spanish mass at the local Catholic Church.
Despite the obvious contrast between fiction and reality, a prejudiced, vocal minority of white residents in the neighborhood looked for whatever evidence they could find to support their racist notions. My colleagues and I could see the positive impact the Spanish-speaking residents were having, so we developed several programs to try to bring the neighborhood together. Although we figured the overtly racist minority would stay away (prejudice needs isolation to survive), we wanted to enable the majority of the non-Spanish speaking community to authentically engage with their Spanish-speaking neighbors and vice versa.
One such program was our language partnership program, "Amigos." At Amigos, native English speakers were paired up with native Spanish speakers and both were teachers and students: each learning a new language while teaching someone else their own. We met twice a week at our community center, and my bilingual colleague led the classes, allowing me to play the role of willing and excited participant, which was easy to do.
I loved being a participant. My Spanish is/was terrible, but I was excited to build relationships through language classes. Each session, we paired up with whomever we felt comfortable with. I bopped around at first, getting to know as many of the Spanish speakers as I could. Several of the women were employed at a local chicken-processing plant. Being undocumented, their options for work were limited, and although the plant was known for having many health hazards, they could at least support their families. Others had started their own businesses in the neighborhood: corner markets, bakeries, and party stores. The classes were intergenerational too, with parents and grandparents participating while children scribbled in coloring books.
The classes were awkward at first. We had yet to build the trust we needed in the Spanish-speaking community that was required for higher turnout. But we stuck with it and built those relationships over time. At its height, we had up to 30 people regularly attending, including open-minded white folks who genuinely wanted to build community and get to know their new neighbors. It was an encouraging sight.

Making new friends
After several months of classes, I found myself gravitating towards Procuro almost every night. Like many of the other men in the group, he worked in construction for a contractor in town. He spoke very little English at first, and I spoke very little Spanish. He had a charming smile, off to one side of his mouth, and a twinkle in his eye. We became each other's preferred language partners. He would bring a tiny notebook to every class and after we had finished with that day's lessons, we would go over his list of words that he had gathered between sessions. I started doing the same with Spanish words. Eventually, he told me his story.
Originally from Oaxaca in Southern Mexico, Procuro had come to the United States a few years earlier, and because he had friends in the area, he made his way rather quickly to the Rust Belt city we both called home at the time. He didn't tell me all the details of his journey. I can only imagine. But he talked a lot about his wife and children back home. He talked to them every day using calling cards from the corner store and had hopes of eventually having them join him in the U.S.
Our favorite topic of conversation was nature and the woods. He was from a heavily forested area of Oaxaca, and my own ignorance of Mexican geography was brought to the surface. When I pictured Mexico, I pictured arid land, not woods and forests like the ones I grew up in. He missed those woods and rarely ever got out of the city, so I excitedly invited him to join me for a trip to a nearby Quaker farm with woods, streams, a swimmable pond, and lots of natural beauty. We started planning the trip, and I asked him to invite some of his construction buddies.  Our mutual appreciation and respect for one another was evident, and we were both excited about future adventures swimming in lakes and hiking through the woods.

It all happened so fast
Just a few days after we made our plans, while everyone gathered for Amigos, we noticed we were missing most of our regular attenders. Just as class was starting, we received a phone call. Procuro, along with three others, had been picked up earlier that day by Immigration and Customs Enforcement (ICE). He was walking down the street with his friends, and an ICE van pulled up. They asked for IDs. There was a warrant for one of the men. All of them were taken to an ICE processing center an hour away. We called the Mexican consulate in Philadelphia. We tried to get a stay of deportation. In three days, he was on a plane, and we had no way to contact him. It all happened so fast.
I don't know what happened to Procuro. I wish I could say that I visited him at the ICE facility before he was sent God knows where. But I didn't. Honestly, I was in a state of shock, and I didn't expect him to be on that plane so quickly. I also wish I had gotten the name and number of someone in his family, or maybe one of his friends, someone that could tell me where he was and if he was OK. I wasn't prepared for this.
Neither was the community. That ICE roundup was unprecedented in our region at that time, and it sent shockwaves throughout the city. Some of our undocumented participants never came back to Amigos. Rounding up those men on the street sent a clear message: No one was safe. A trip to the store for a loaf of bread could land you in an immigration detention center – a jail, essentially – in another state. Or even worse.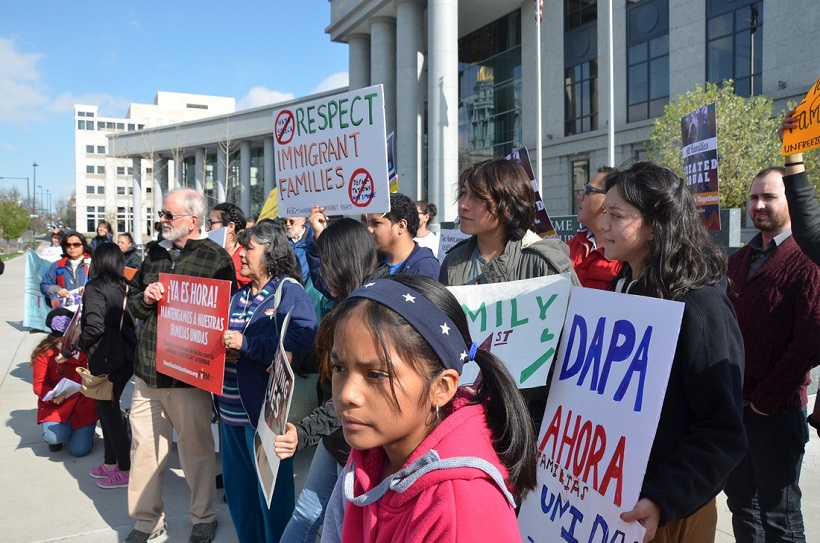 The community that could have been
Procuro's deportation was not unique. Events like this one happen all over the country every single day. Deportations, detention centers, and raids create ripples of trauma, fear, and brokenness that radiate far beyond the immediate people who are impacted. The damage to individuals, families, and communities is unfathomable.
While the migrant community experiences the worst of these traumas, events like these destroy yet another community: the community that could have been. With every ICE raid, every act of border violence, and every hate-filled speech, the hope of co-creating a beloved community suffers yet another blow.

Taking action
With rampant xenophobia, mass deportation, and detention quotas, how can we as Friends support the movement for migrant rights and co-create the beloved community that we all dream of?
Join us in a Call for Spirited Action from 8:30-9:30PM EST on Thursday, May 19th with AFSC staff members Pedro Rios and Jennifer Piper, where we'll talk about how Quakers can accompany the movement for immigrant rights. Register here.
Also, check out this list of 5 things your congregation can do to work for immigrant rights.
And please watch our collaboration with QuakerSpeak, "Quakers and Migrant Justice."
Related Content
Working for immigrant rights in Florida: An interview with Lis-Marie Alvarado
Immigrants and refugees in the media