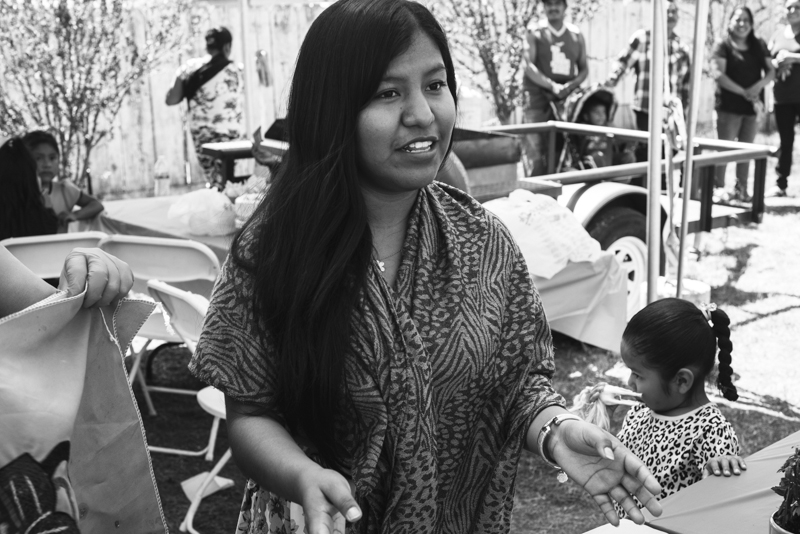 In California's diverse Central Valley, culture and art are tools for strengthening immigrant leadership and for building a sense of place and belonging.
Twelve years ago, Genoveva Vivar came to California's Central Valley when she was 8 years old. Extreme poverty had forced her family to leave Copanatoyac, their hometown in the mountains of the Mexican state of Guerrero. Seeking better opportunities, they embarked on a migration journey that led them through the northwestern states of Mexico, including Sinaloa and Baja California, before they made their way to the U.S.
Genoveva's family represents a recent wave of Mexican indigenous immigrants who began arriving in California's Central Valley in large numbers in the late 1980s. The native cultural traditions and languages they brought with them have been instrumental in making the Valley one of the most culturally and ethnically diverse areas in the country.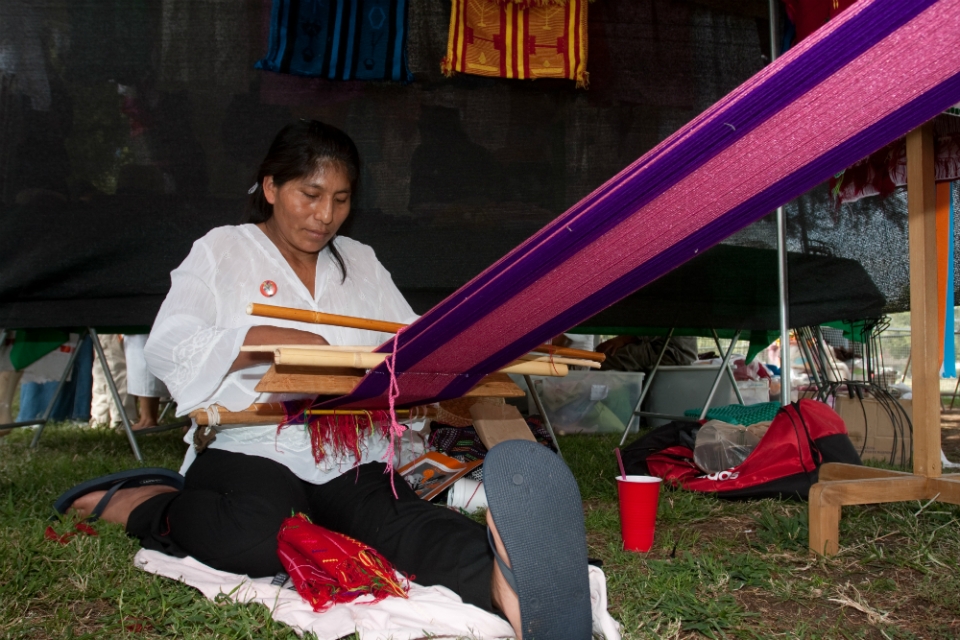 Because it's one of the largest agricultural and food production regions in the country, the Valley has attracted immigrants from around the world. Although the majority are Mexican farmworkers, families from Laos and Cambodia, for instance, also came seeking refuge following the Vietnam War.
In spite of immigrants' contributions to the local economy, families like Genoveva's have struggled with poverty, cultural discrimination, and alienation in their new surroundings. They work in harsh and isolated conditions, make less than the minimum wage, and live in constant fear of deportation.

Central Valley immigrants have a legacy of resilience and perseverance, working to maintain their language and cultural and artistic identities. They welcome compassion and empathy, but they long to be seen and heard as "seres pensantes" (thinking beings) capable of managing their own struggles as they have done throughout history.

In response to this changing immigration landscape, the American Friends Service Committee founded the Pan Valley Institute (PVI) in Fresno in 1998. Our basic mission was to give immigrants a place where their creative expression and cultural traditions could be validated, and their sense of dignity maintained. Since its inception, PVI has also provided immigrants with trainings and other leadership opportunities while accompaning them in their struggles for social change.
In 2002, we established the the biannual intercultural Tamejavi Festival to showcase the visual arts, theater, dance, spoken word and other artistic expressions from these diverse communities—it was the first time many indigenous immigrants felt welcome to share their cultural traditions in a public forum.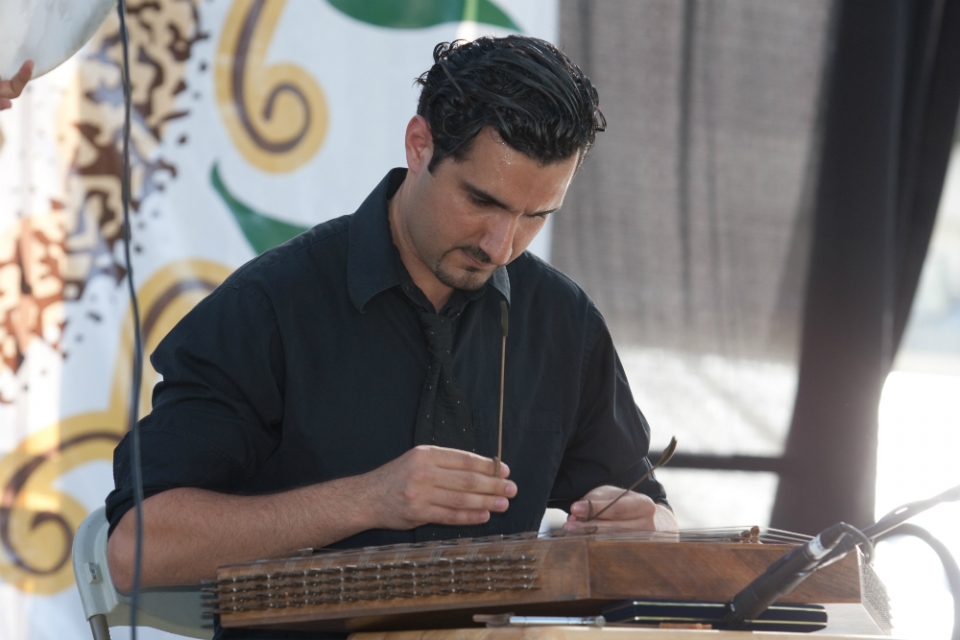 In 2011, we launched the Tamejavi Cultural Organizing Fellowship Program to provide immigrant leaders like Genoveva the tools to form deeper understandings of their communities' most pressing issues while opening opportunities for promoting social change. Through the program, fellows learn the basic principles of popular education, participatory action research, and cultural organizing.
Popular education is a community education effort that engages grassroots leaders in a process of learning from one another and analyzing the world around them, while exploring actions for social change. Like popular education, participatory action research (PAR) is an inquiry process in which a group of people collaborate in generating information and knowledge to change a problem or situation impacting them and their community. Cultural organizing opens opportunities for immigrants to practice their traditional culture and art as a platform for developing a sense of belonging.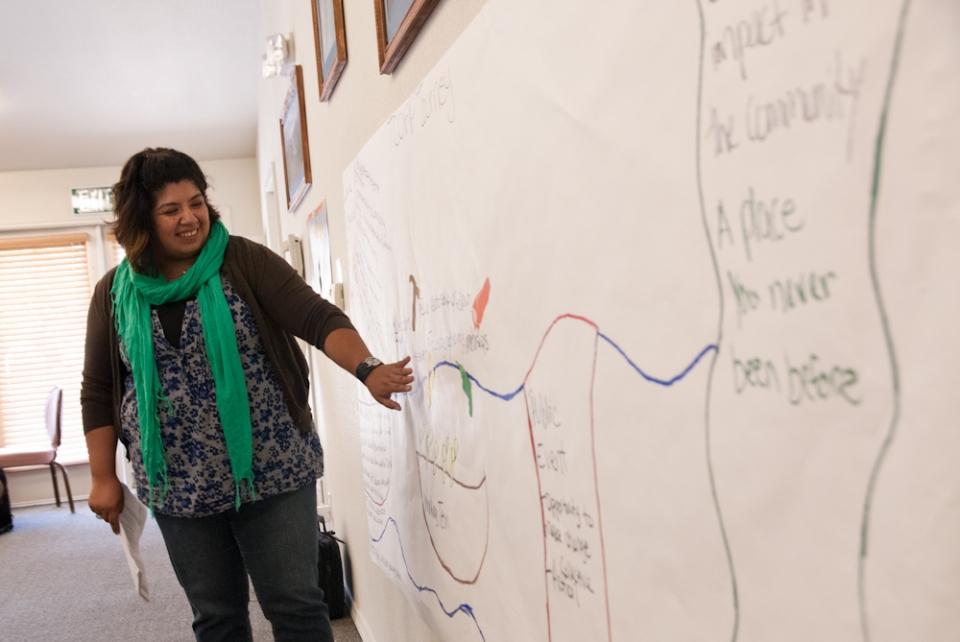 To date, 20 grassroots immigrant leaders have participated in the 18-month fellowship program. Representing the Valley's cultural diversity, the fellows have been Mexican Indigenous (Mixtecos, Otomies, Zapotecos, Purepechas), Salvadorian, Hmong, Cambodian, Iranian, Punjab, and Nigerian. With the support of volunteers and learning groups, they have expanded the Tamejavi Festival into a series of culture and art events around the state. These public presentations allow fellows not only to practice their newly acquired skills, but also to test their ability to mobilize and engage people in creative endeavors.
Genoveva, an alumni of the fellowship program, said this about her experience: "I now know how much my community desires to have an opportunity to show our traditions and cultures without feeling ashamed or embarrassed to express who we are, where we come from, or what we eat. This event truly opened doors for the people of my pueblo to be exposed without fear or embarrassment."
Through participatory research, we continue finding answers to our questions about the impact of our work. For us, cultural organizing is ultimately a strategy that addresses issues of social exclusion, inequity, and the impact cultural colonization and social marginalization have had on indigenous immigrants. We use culture and art as a tool for strengthening immigrant leadership and for building a sense of place and belonging. The hope is that immigrants will ultimately be inspired to become active participants in public life.
Rather than leaving immigrants to feel judged, unwelcome, and excluded, we remain committed to supporting them in becoming leaders who will inspire a much-needed change in attitudes toward immigrants. Our success is measured in the confidence that we see in our fellows as they learn to reclaim their pride and identity, moving forward on their journey in becoming part of this society on their own terms.