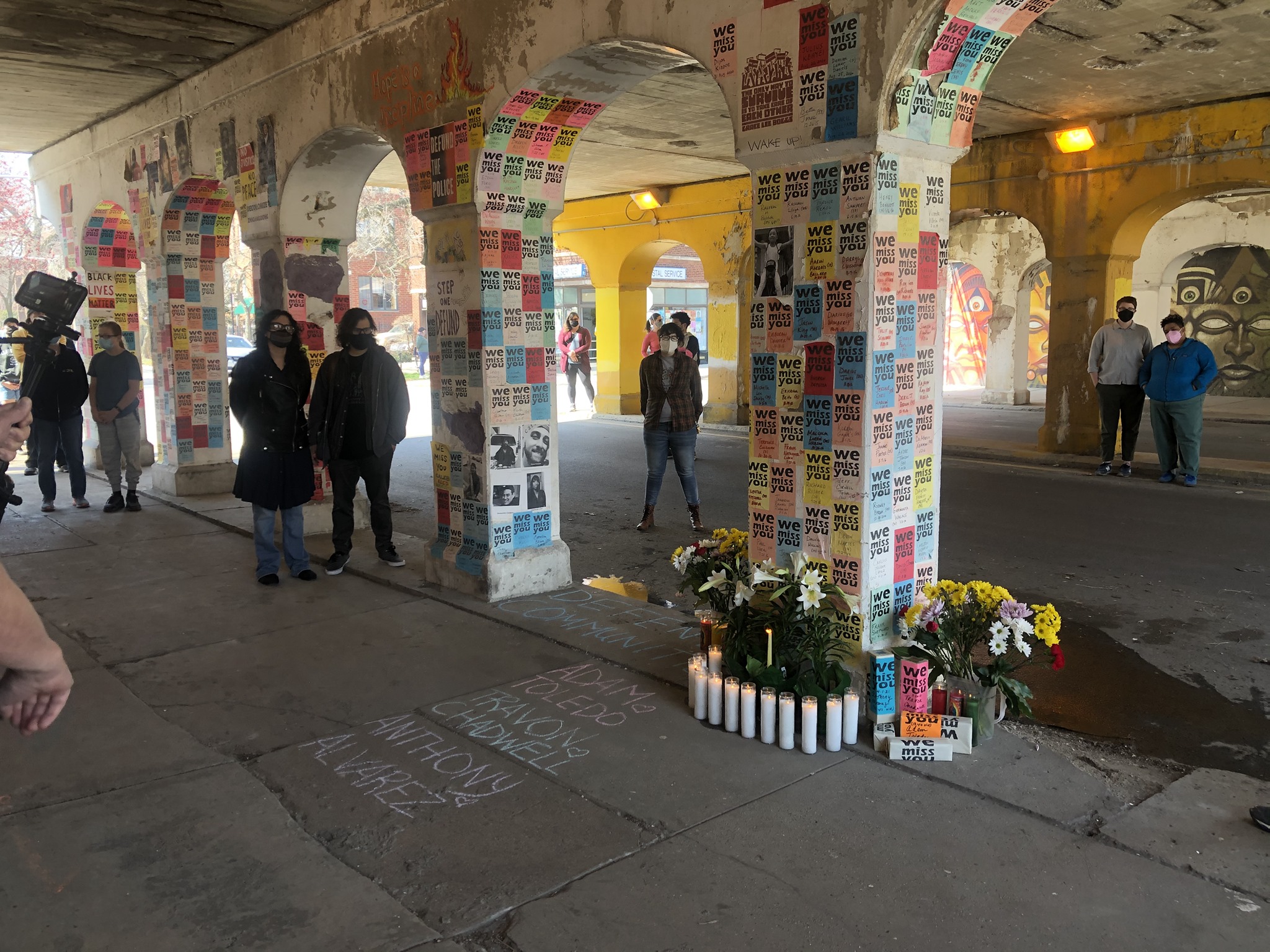 Police in Chicago killed three young people in the past two weeks. Three precious lives were taken. Three families experiencing pain that no one should ever experience—and yet more grief in a city racked with inequities.
Adam Toledo, a 13-year-old Latino seventh grader, was shot dead in an alley by a Chicago police officer on March 29 following a foot chase. His mother had reported Adam missing. When officers came knocking on her door two days later, it was to identify his body. It wasn't until after that that she was informed he was killed by police. His mother's grief is on the front pages of every paper in the city.
Anthony Alvarez, age 22, was shot and killed blocks from his home in the midnight hours of Wednesday, March 31 after running from police. Police tweeted a photo of a gun found near his body to justify his murder. His family is heartbroken and begging for answers.
Travon Chadwell, 18, was a Black teenager accused of shoplifting from a Home Depot on the southwest side of Chicago on the afternoon of March 25. When the store security guard attempted to physically restrain him, a struggle ensued, and he shot the security guard. A police chase ensued, gunshots were exchanged, and he was shot and killed by police. His mother and grandmother are shocked, devastated, and apologizing for the harm he inflicted even as he was the one killed.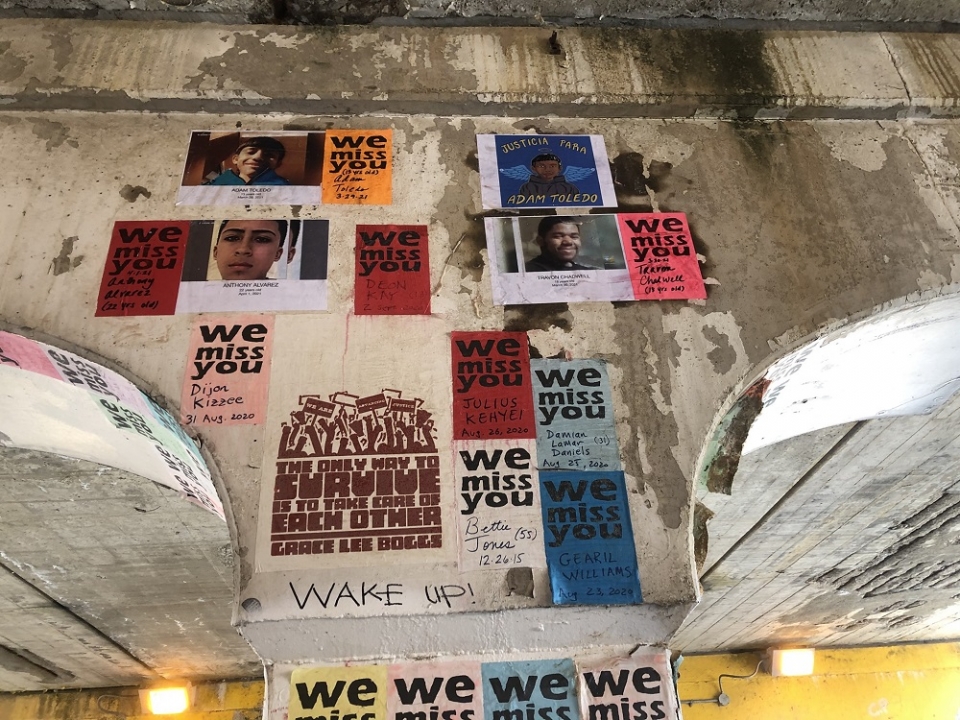 These three police killings of young people of color by police are devastating, but they are not surprising. The police are doing exactly what they have been doing for years. For years, AFSC has provided support to young people in Chicago organizing against police violence and demanding investment in our communities. In 2014, youth of color in Chicago took their grievances to the United Nations with their We Charge Genocide petition, decrying the routine harassment, torture, and violence against young people carried out by the Chicago Police Department. From 2017 to 2019, Black and Latino youth in Chicago worked tirelessly but were unable to stop the city from expanding policing by earmarking $95 million for a new cop academy—money that should have been invested in community resources instead.
The severe economic crisis brought on by the COVID-19 pandemic and the failures of our elected leaders to provide sufficient relief has only exacerbated the desperation, instability, and inequity that makes young people of Color more vulnerable to police violence.
Chicago Mayor Lori Lightfoot gave $281.5 million of federal COVID relief funding to the Chicago Police Department. Funds that could have gone to ensure families could stay in their homes; that restaurants could keep their doors open; that people could access health care, therapy, or expanded childcare opportunities in the city were instead given to a police department that already receives nearly $5 million per day—more than any other city department.
Instead of holding the police accountable, at a press conference this week, the mayor promised to find the "adult" that supposedly put a gun in Adam's hand and hold them responsible for his death. No mention of holding accountable the officer who killed Adam, or the department that helped keep the killing of a child from his mother for days. No mention of apologizing to young people of color fearing for their lives across the city, whose entire lives have been marked by hyper visible police murders of young Black people across this city and country.
We live in a society that values law and order, profit, and punishment far more than care for Black and Brown children. Nothing in that Home Depot was worth more than Travon's life, nor was it worth the harm to the security guard and officer shot by Travon in the scuffle while he attempted to escape.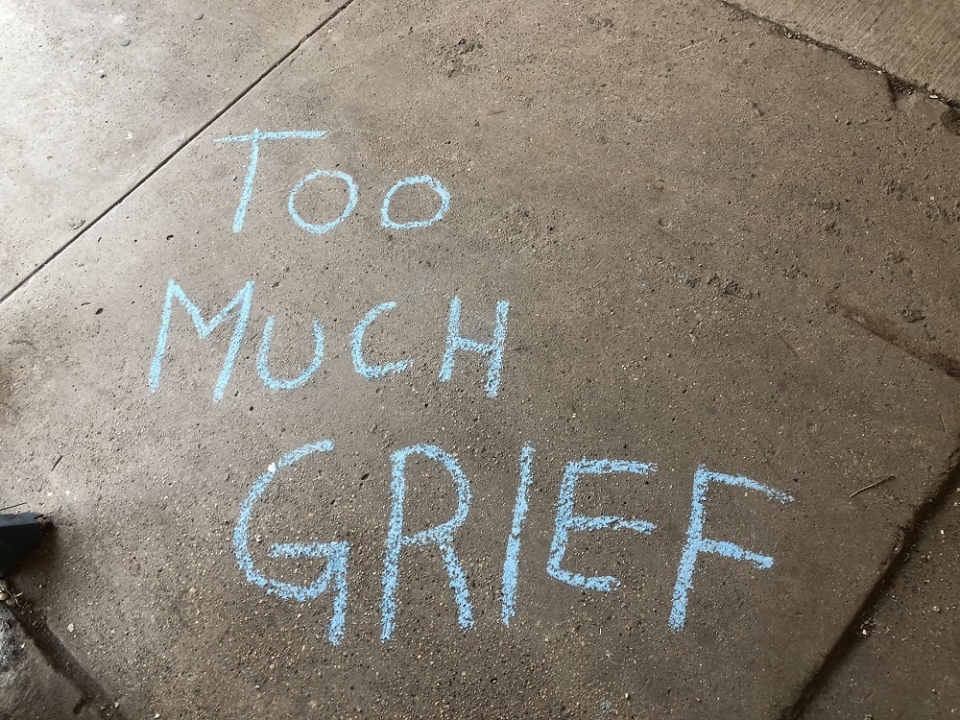 No person deserves to die for holding a weapon when we live in a country with more guns per capita than anywhere else in the world. In the past few weeks, we have seen armed white men who committed racist massacres taken into police custody without a bullet being fired. Yet teenagers running for their lives, based on a valid fear of lethal police force, are shot in the dark of night with impunity and blamed for their own deaths.
The only responsible and logical answer is to make these encounters impossible in the first place, by defunding our violent policing system and investing resources into the community services that Chicagoans deserve. COVID relief funds should be ensuring that people can stay in their housing without taking on second, third, and fourth jobs. We need free and accessible health care, including mental health care, for all—not arming the enforcers of an unjust system, against people increasingly suffering under the stranglehold of austerity and corporate welfare.
What will you do to ensure that it doesn't take another Adam, Anthony, or Travon to recognize that the police are doing exactly what they were designed to do, and that this isn't the case of "a few bad apples?" Will you be moved only by the spectacle of three youth in one city, killed in one week? Or will you listen to the Black voices who have been growing in volume for years, demanding transformative change on a scale that will truly end the cycles of violence?