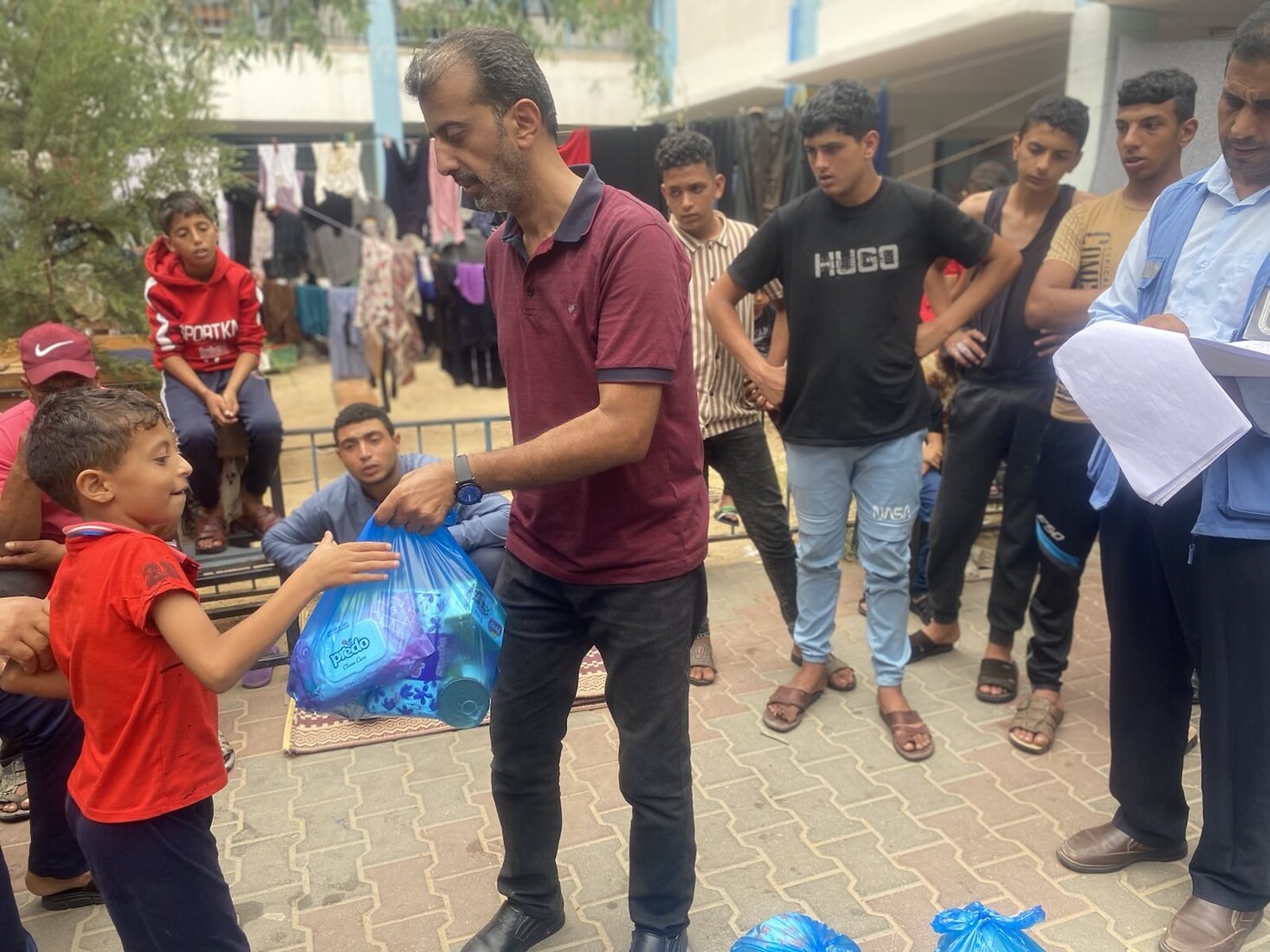 This October and November, violence in Gaza has internally displaced over 1.8 million people and damaged and destroyed more than half of the homes. The area is under blockade, and humanitarian assistance is urgently needed, including essentials such as food, water, medical supplies, fuel, and other critical items for displaced people and families.
Our emergency aid effort is helping to alleviate suffering in the short term and reduce inequality and oppression in the long term.
We are providing relief to displaced people in the Khan Yunis and Rafah regions of Gaza. Our staff, working with partners, have so far distributed:
502 food parcels with easily prepared items such as luncheon meat, canned cheese, and jam that provide enough to feed a family for two days.
770 meals of rice and meat for families, serving 2,370 people.
500 family hygiene kits with items such as soap, shampoo, toothbrushes, toothpaste, hair brushes, nail clippers, ear cotton, wipes, underwear, women's hygiene products, and other sanitary supplies.
We also worked together with partners to organize an open day of activities for 52 internally displaced children.
Over six months, we plan to distribute essential aid packages to 5,000 displaced households, prioritizing the elderly, people with disabilities, and others with heightened vulnerability. In addition to food, water, and hygiene kits, parcels will also include blankets and other items tailored to special needs. We will assess and address the vast shelter needs when a cease-fire, access, and safe passage allow.
Our skilled local team has mobilized and networked with the Association of International Development Agencies (AIDA), United Nations clusters, United Nations agencies (OCHA oPt, UNRWA, and World Food Program), and active local and international agencies in Gaza.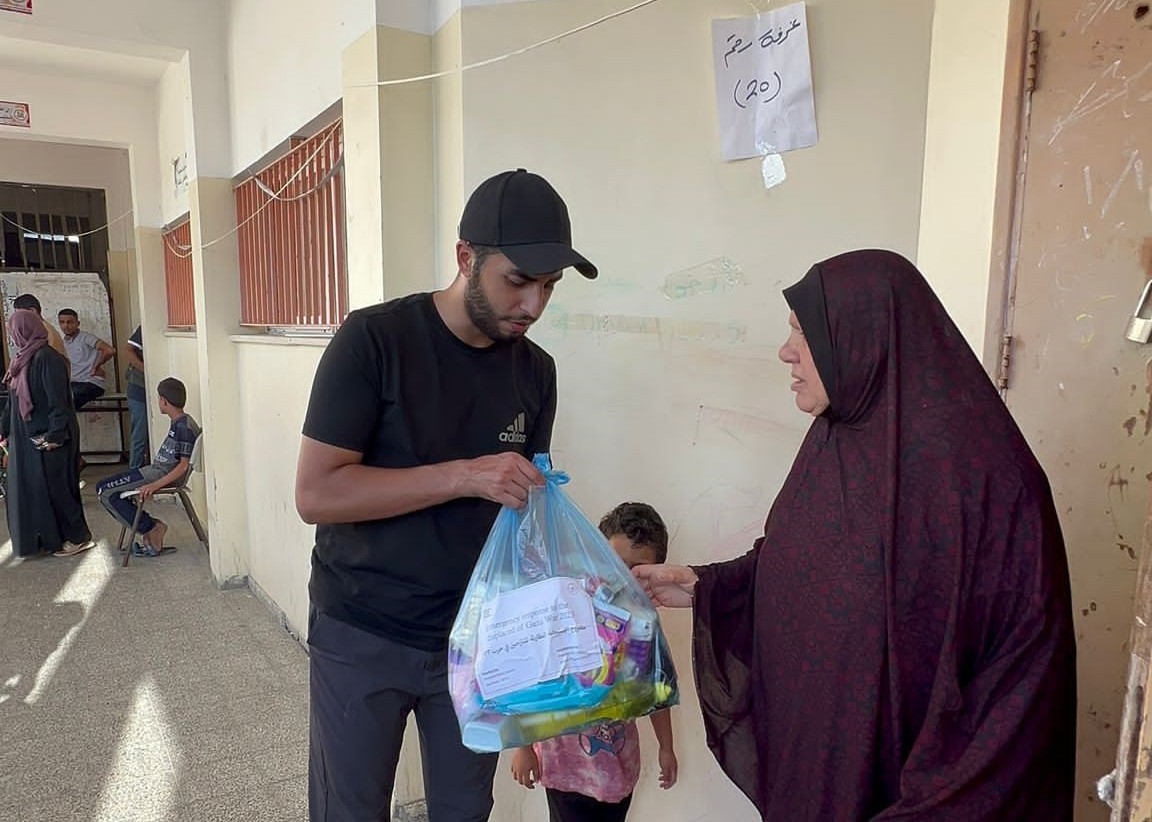 AFSC has been actively delivering humanitarian aid in Gaza over the past decade in partnership with six local nongovernmental organizations. In the current crisis, AFSC is building on our network to coordinate the best community-informed responses that cover the broadest range of affected communities with little duplication of efforts.
As conditions change, our approach may change. We will continue to review and revise this document to be transparent about our work.
Today, AFSC has offices and staff in Jerusalem, Gaza, the West Bank, and Jordan. AFSC has been present in the Middle East since 1948 when the United Nations asked us to organize relief efforts for Palestinian refugees in Gaza. This built on our work to give relief to civilians living on all sides of the World Wars. Since then, our programs have provided agricultural development, kindergartens, midwife training, humanitarian aid, trauma healing, and intercommunal exchanges for over seven decades. We have maintained a steadfast commitment to supporting emergency relief for Palestinians and lasting peace with justice for Palestinians and Israelis.
AFSC's programs combine humanitarian service with tireless work on changing attitudes, systems, and laws to create lasting social change. We do not rest with the crucial work of healing the wounds of war; our true mission as a Quaker organization is to root out the causes of violence in our world. Now we are raising money for humanitarian assistance and calling for a cease-fire, humanitarian access, safe passage, and long-term work toward addressing oppressive systems in Gaza, all occupied Palestinian land, and Israel.
Thank you for your support.