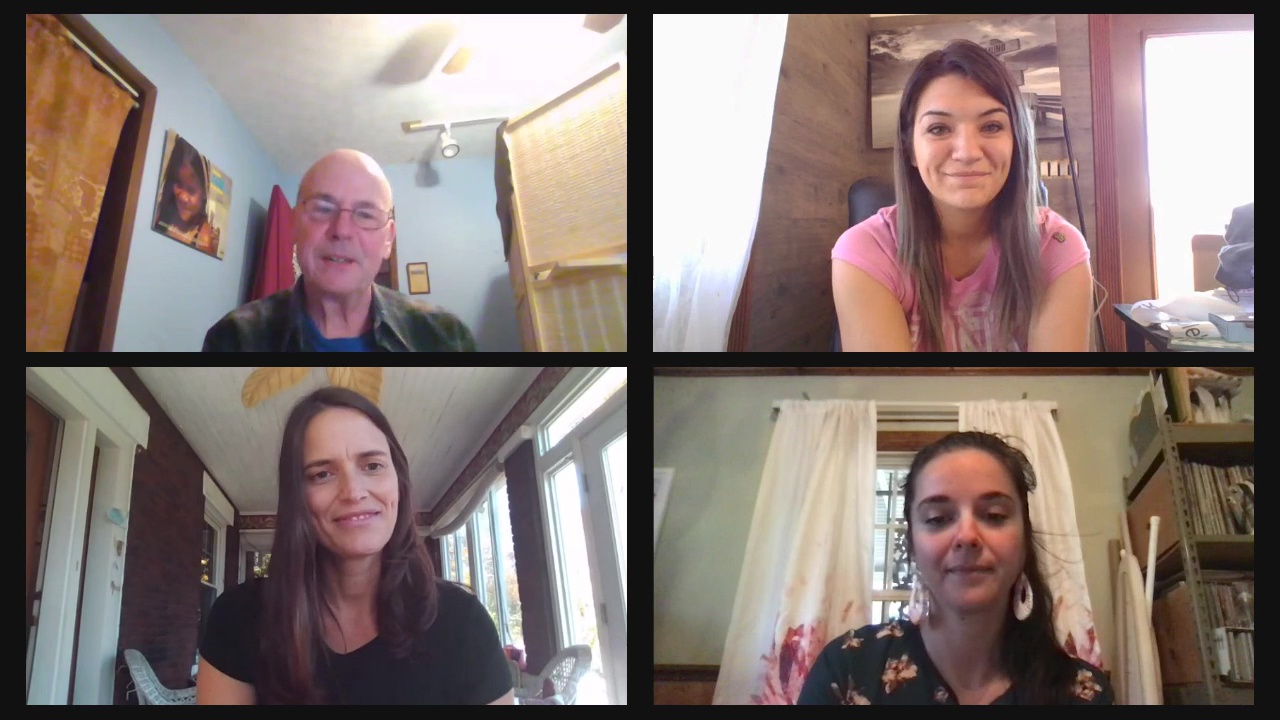 The Build Back Better bill has the potential to improve the lives of most people in the United States. The measure includes provisions to reduce child poverty, make child care affordable for millions, provide paid family leave, help seniors with in-home care, improve health care, and much more. It could also provide a pathway to citizenship for all immigrants in the U.S.
Congress cannot afford to waste this once-in-a-lifetime opportunity. Although the bill passed the House on Nov. 19, it faces additional hurdles in the Senate.
In West Virginia, community members and organizations are doing all they can to ensure their voices are heard by Sen. Joe Manchin, a key vote in this legislation. They collected stories from dozens of West Virginians about how the expanded child tax credit has benefited their families. They've shared these stories with Sen. Manchin—as well as with the press, on social media, and at public actions.
Recently AFSC staff Liz Brunello, Lida Shepherd, JoAnna Vance, and Rick Wilson discussed the legislation and its impacts for people in West Virginia.
Watch to learn more about their efforts and how you can get involved.
How the Build Back Better Act would help West Virginians
West Virginians have been hit by factory and mine closings, automation, massive outmigration, an opioid epidemic, deaths of despair, floods and other extreme weather events. Not to mention decades of growing inequality and the COVID-19 pandemic.
Rick Wilson discusses how the Build Back Better Act could help West Virginia turn the tide. Liz Brunello explains how community members have organized to advocate for the bill by sharing their stories with policymakers and the public.
Read more from Rick and economic justice organizer Amy Jo Hutchinson in this op-ed.
The importance of storytelling in advocacy
In mid-November, AFSC staff and other West Virginians visited the office of Sen. Joe Manchin to urge him to support the Build Back Better Act. They brought a quilt featuring the stories of people who have benefited from the expanded child care tax credit.
JoAnna shares her story
The expanded child tax credit has helped families pay outstanding medical expenses, fix the family vehicle, or even just put food on the table. JoAnna Vance shares how the benefit made a difference for her family when her husband wasn't able to work.
How you can help
West Virginians are keeping up the pressure on elected officials to support the Build Back Better act and protect vital provisions, including the child tax credit and paid leave. Will you join our efforts?
Contact your senators today. Urge them to pass the Build Back Better bill now—and preserve important investments in our communities!
To watch the full recording of this livestream event, visit us on Facebook.