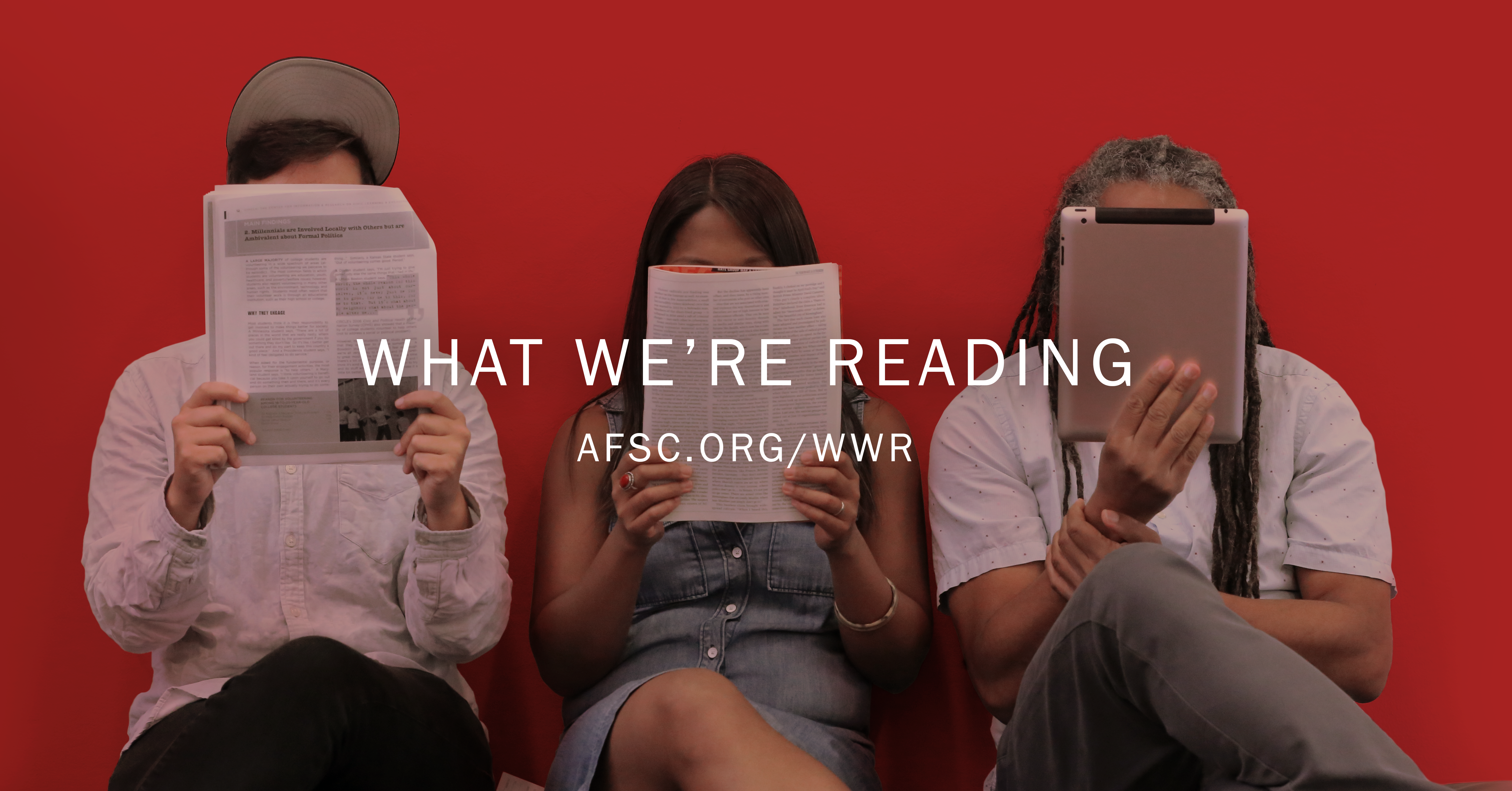 After President Trump called for the firing of NFL players who take a knee during the national anthem to protest police brutality, over 200 football players participated in solidarity actions over the weekend. Here's what we're reading to learn more.
1. For the NFL, it was 'Choose Your Side Sunday', by Dave Zirin via The Nation
"Expressions of dissent broke out in every single NFL game during the playing of the National Anthem. Some players kneeled, some sat, some raised fists, and some linked arms. But all of them were standing in opposition to Donald Trump. Announcers and commentators discussed their actions sympathetically. The booing one might expect from fans was sparse. Two anthem singers – a black man in Detroit and a white woman in Tennessee – took a knee during the last note of the song. How did this happen? How did the sport that—from ownership down—has historically been associated with the most conservative politics, see this maelstrom of united discontent?"
2. Seahawks, citing racial injustice, to stay in locker room during anthem, by Steven Hsieh via The Stranger
"As a team, we have decided we will not participate in the national anthem. We will not stand for the injustice that has plagued people of color in this country. Out of love for our country and in honor of the sacrifices made on our behalf, we unite to oppose those that would deny our most basic freedoms. We remain committed in continuing to work towards equality and justice for all."
3. NFL players Malcolm Jenkins, Michael Bennett call on Roger Goodell to support racial justice campaigns, by Sameer Rao via Colorlines
"Philadelphia Eagles safety Malcolm Jenkins and former Buffalo Bills receiver Anquan Boldin detailed their advocacy against the cash bail system and police violence when they publicly announced the Players Coalition in a video on September 6. A Yahoo! Sports report from Wednesday (September 20) reveals that the coalition's work began even earlier when its leaders asked National Football League (NFL) commissioner Roger Goodell to support player advocacy."
4. Who is Rico LaVelle? The National Anthem singer protested at an NFL Game & everyone's talking about it, by Celia Darrough via Bustle
"At the Detroit Lions and Atlanta Falcons game on Sunday, LaVelle sang the national anthem. As the song got to the final words, 'home of the brave,' LaVelle ended it on one knee, fist in the air. While he sang, protesting players either kneeled or stood and locked arms in solidarity, joining dozens and dozens of NFL people who protested after President Trump criticized players who kneel during the national anthem."
5. Sparks agree 'on unity and solidarity,' stay in locker room for Game 1's national anthem, by Mechelle Voepel via ESPN
"The Los Angeles Sparks opted to stay in their locker room during the national anthem before Game 1 of the WNBA Finals on Sunday at Williams Arena on the University of Minnesota campus, and the Minnesota Lynx players and coaches stood with their arms linked."
6. Take the Knee: Athletes unite in historic protest against racism & police brutality, defying Trump, via Democracy Now!
"What We're Reading" is a weekly feature on AFSC's News and Commentary blog, where we share a curated collection of recent articles on timely issues. "What We're Reading" is meant to spark discussion, debate, and knowledge sharing, and the articles we highlight do not necessarily reflect the official organizational positions of AFSC.
We encourage you to tell us what you're reading on these issues in the comments below.