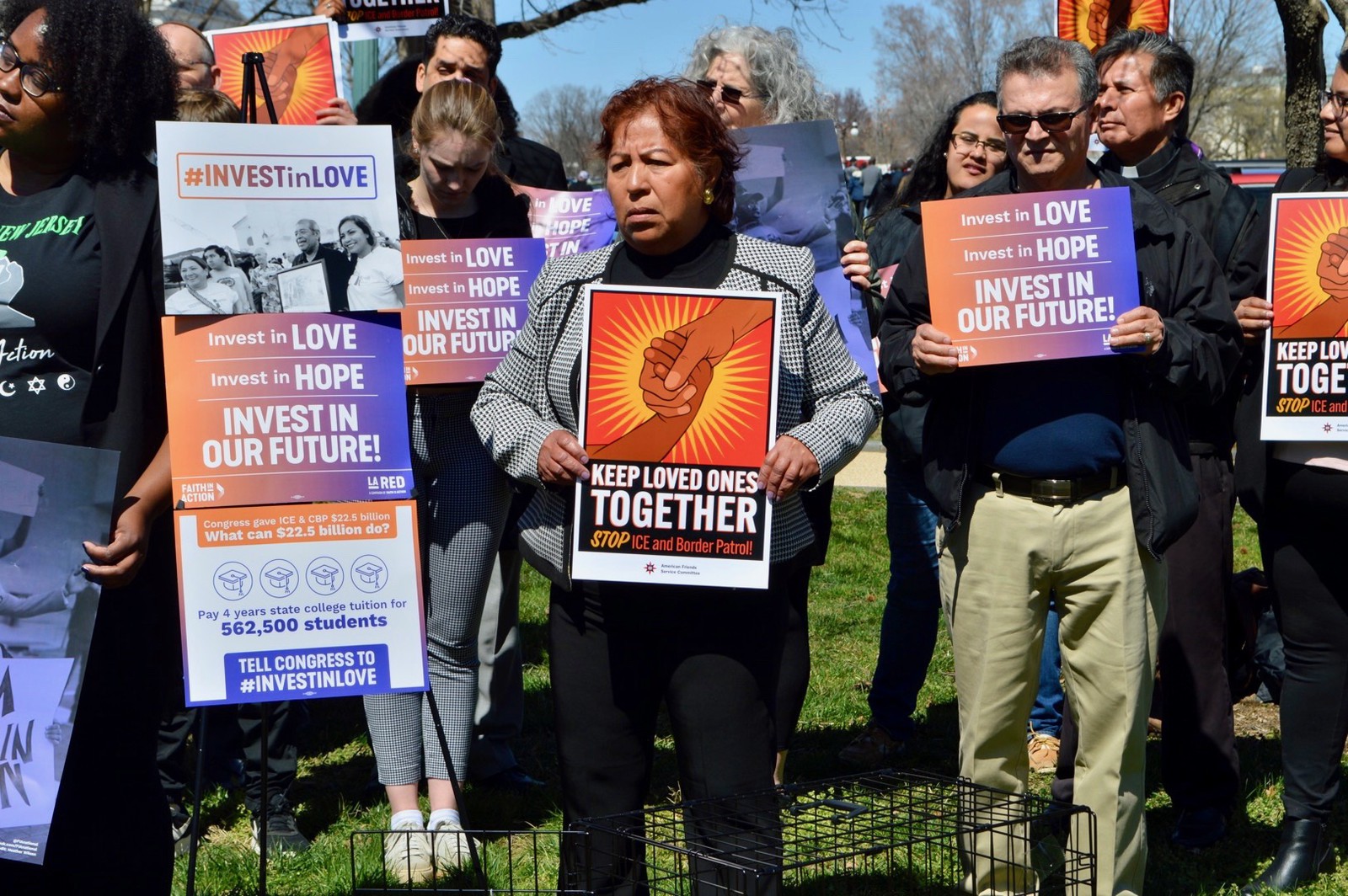 As the Trump administration ramps up its attacks on immigrant families and communities, people across the country are continuing to push back. 
Here are five things you can do today to speak out against the Trump administration's inhumane immigration policies and call on our elected to defund hate: 
It's important to remember that Immigration and Customs Enforcement (ICE) and Customs and Border Protection (CBP) have a long history of separating families and terrorizing people fleeing poverty and violence — and it's time to put an end to the cruelty and dehumanization of immigrants by these agencies. 
Our elected officials need to hear from you today! Email your senators and representative, and tell them to cut funding to ICE and CBP to #DefundHate. 
Phone calls are an effective way to get the attention of your elected officials. Use our online tool to call your members of Congress and tell them that our taxes should be used for the good of our communities, not on agencies and policies that terrorize communities and drive migrants to their deaths.
3. Urge your friends to take action on social media.
Share our "Defund Hate" video on Facebook or Twitter, and encourage your family and friends to speak out in this critical moment.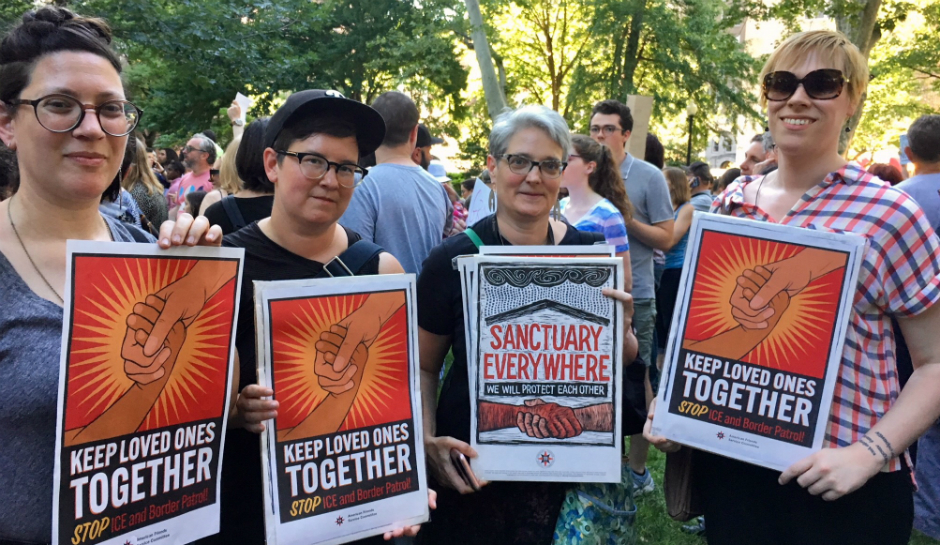 Join actions in your city to show strong support for stopping ICE and Border Patrol. Use these signs to broadcast a message to elected officials, the media, and your community.  
In cities across the U.S., AFSC provides legal services to immigrants facing detention and deportation; offers know-your-rights trainings to community members; works with communities to document abuses by ICE and Border Patrol agents; and supports immigrants in organizing for policies that welcome and respect all people. Please help us continue this vital work by donating today.