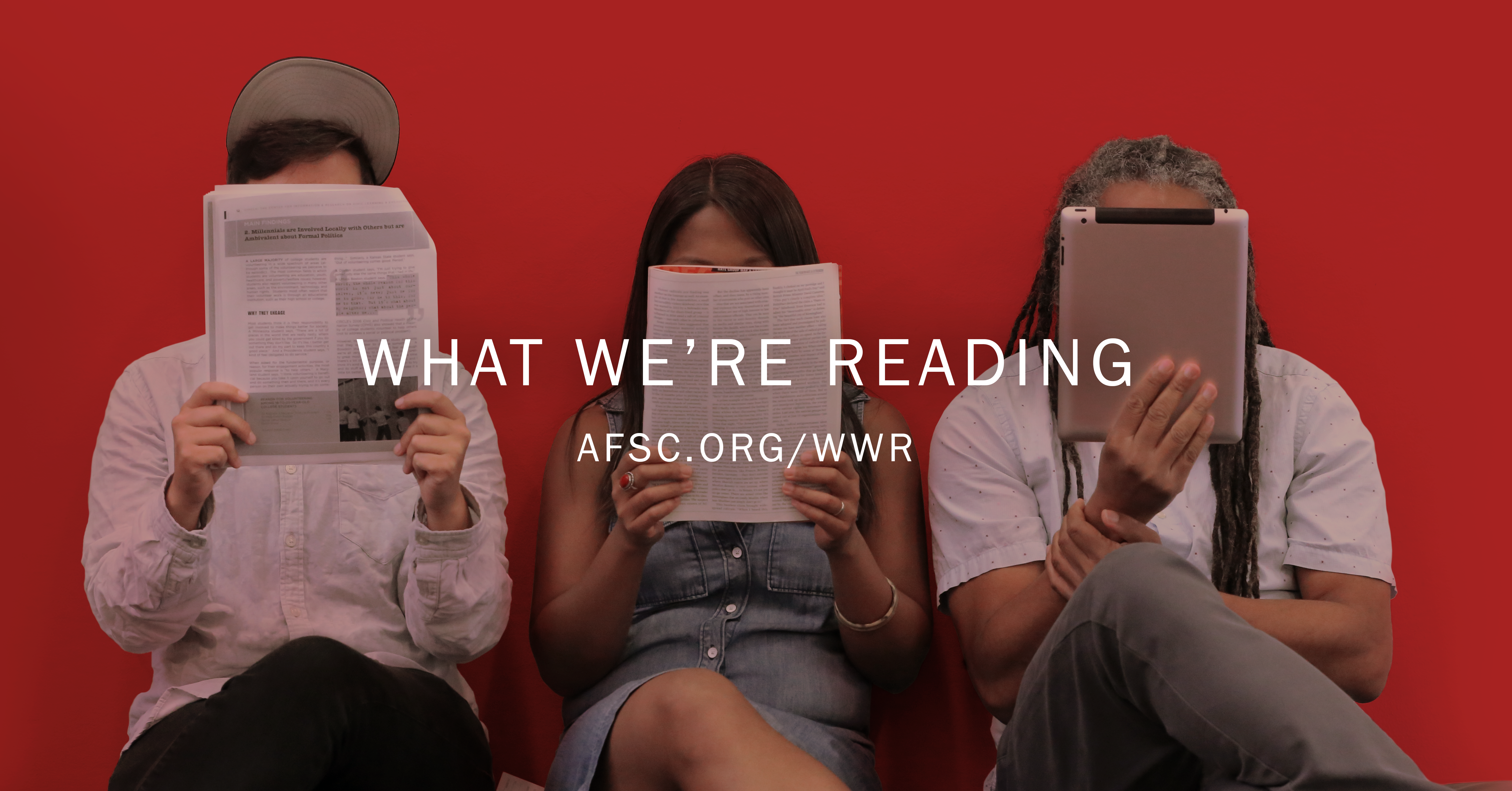 The last few weeks have seen catastrophic natural disasters – from Hurricanes Irma and Harvey to wildfires in the Pacific Northwest, an earthquake in Mexico, and devastating flooding in South Asia. Here's what we're reading to learn more.
1. Season of smoke, by Naomi Klein via The Intercept
"We learn the same lesson over and over again: In highly imbalanced societies, with deep inequalities reliably tracing racial fault lines, disasters don't bring us all together in one fuzzy human family. They take pre-existing divides and deepen them further, so the people who were already getting most screwed over before the disaster get extra doses of pain during and after."
2. The government is treating DACA recipients caught in hurricanes with an extra layer of cruelty, by Rafi Schwartz via Splinter
"Like most federal programs, the DACA re-application process is a complicated and time-consuming process that involves filing numerous forms, and the payment of a renewal fee of nearly $500. But for communities in and around the Texas coast and, soon, Florida, hurricane damage presents a serious threat to that process, whether in terms of physical damage to the paperwork itself, the inevitable delays caused for people who had to flee their homes, or the larger challenge of rebuilding a life after a catastrophic storm."
3. "No toilet, no ventilation": Prisoners describe horrific conditions in Harvey's flood zone, by Candace Bernd via Truthout
"What is often forgotten, however, is that many prison populations are also fenceline communities. Disproportionately Black and poor, Beaumont's prisoners also live in the shadow of industrial facilities along the Sabine Lake, including an Exxon petrochemical refinery damaged by Harvey. According to the Washington Post, the storm's damage caused the plant to release 1,312.84 pounds of sulfur dioxide -- an amount well over the limit allowed by Exxon's permits."
4. The history behind the racist 'looting' narrative, by Melanie Schmitz via Think Progress
"In Houston, where '45 percent of households earning $10,000 or less in income are Black', according to The Root's Charles D. Ellison, the combination of those demographics and the obscene price gouging naturally meant that impoverished citizens left behind in the floodwaters would have to find a way to survive, sometimes for days before being rescued. In some cases, that meant seeking out abandoned shops to find supplies wherever possible.
Second, while some have claimed looting by Black residents is widespread, the lawlessness that some propose is happening throughout Texas may largely be overblown, if history is any indication."
5. Hurricane Irma unleashes the forces of privatization in Puerto Rico, by Kate Aronoff, Angel Manuel Soto, and Averie Timm via The Intercept
"The starving, mismanagement and privatization of Prepa couldn't come at a worse historical moment. The only real path to dramatically reducing carbon emissions in order to stave off cataclysmic climate change runs through a World-War-II-level exertion by the public sector in the energy industry. Instead, in the wake of Hurricane Irma, Puerto Rico is headed in the opposite direction."
Invisible Houston: Full Interview with Dr. Robert Bullard, Father of Environmental Justice Movement, via Democracy Now
"What We're Reading" is a weekly feature on AFSC's News and Commentary blog, where we share a curated collection of recent articles on timely issues. "What We're Reading" is meant to spark discussion, debate, and knowledge sharing, and the articles we highlight do not necessarily reflect the official organizational positions of AFSC.
We encourage you to tell us what you're reading on these issues in the comments below.