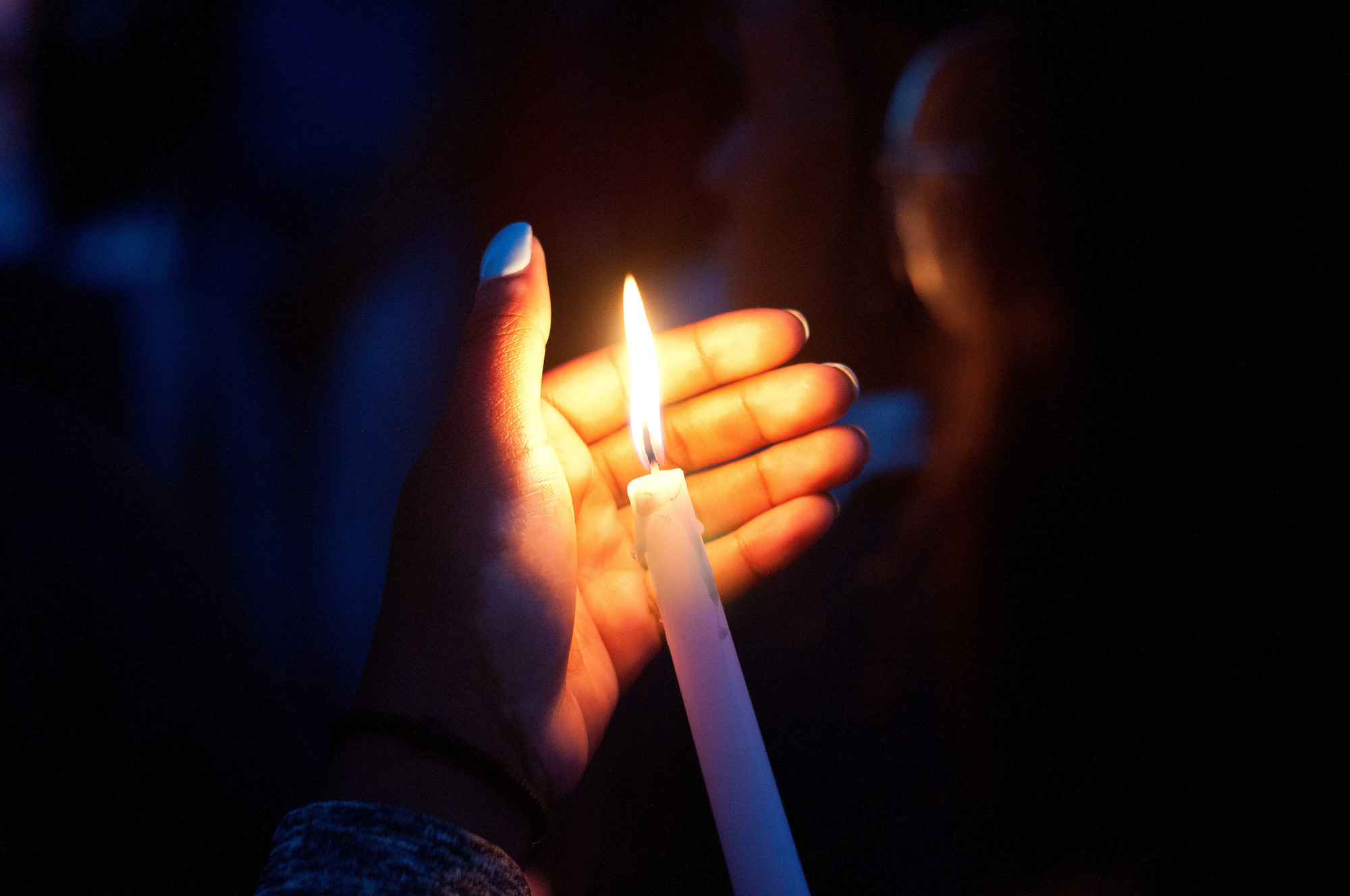 As we mourn the tragic deaths of the 50 people killed at Pulse nightclub in Orlando, writers, thinkers, and activists help us make sense of our grief and honor our resilience and resistance.
1. Statement from the Muslim Alliance for Sexual and Gender Diversity on the shooting at Pulse in Orlando, Florida
"We ask all Americans to resist the forces of division and hatred, and to stand against homophobia as well as against Islamophobia and anti-Muslim bigotry. Let us remember that the actions of a single individual cannot speak for all Muslims. Let us also remember that there are many straight Muslims who have been strong allies to the Muslim LGBTQ community. We see the beauty in our cultures and our faith traditions, and we have experienced love, acceptance, and support from many in our Muslim communities."
2. In Mourning and Solidarity, Local LGBTQ Leaders Warn Against Islamophobia, by Sarah Lazare, via Alternet
"Hermelinda Cortes, organizer with the queer liberation organization Southerners on New Ground, told AlterNet that racist, xenophobic rhetoric further erodes the safety of LGBTQ people, many of whom are undocumented, refugees, Muslims, and people of color. Cortes emphasized that the Orlando attack was 'part of a larger trajectory and cultural backlash against the LGBTQ movement fighting to be free," citing North Carolina's extreme anti-LGBTQ law, House Bill 2. "We are taking this attack in that context and don't see it as an isolated incident.'"
3. Word Matters: Why the news media is calling Omar Mateen an 'Islamic Radical' and not a 'radical American homophobe' by Kiese Laymon, via All Digitocracy
"American media could step up, urge us to confront our complicity in all forms of American violence, all forms of American homophobia, all forms of American Islamophobia, all forms of American gendered and racial terror, and invest in the hard work of personal and collective spiritual transformation. American media could admit that a country so dependent and boastful of big guns has no moral authority to educate and chastise its citizens on how it uses its small guns."
4. Please Don't Stop the Music, by Richard Kim, via The Nation
"But we can definitely say this: Just as Dylann Roof preyed upon the specific openness and hospitality of the Mother Emanuel Church, Omar Mateen exploited the specific things that make gay bars magic. He took the dark, the loudness, the density, the chaos of the dance floor—and he made them his accomplices in what is the largest mass shooting in this nation's history.
But he does not own these things, and his desecration cannot defeat us. This next week is going to suck hard—but we must remember that our joy is its own purpose; it is a higher calling.
To all the bartenders and bar-backs and bouncers and gogo boys and drag queens and club kids and freaks who make the nightlife—I love you. Stay strong."
5. Obama is right. Inaction in the face of mass shootings is also a political act., by German Lopez, via Vox
"Critics are often quick to say that calling for action on guns is "politicization" — a political act that takes advantage of a tragedy. But they ignore that doing nothing — to purposely and actively preserve America's lax gun policies — is a political act in and of itself."
6. There's an Urgent Need for Blood Donors in Orlando. Most Gay Men Still Can't Donate. By Mark Joseph Stern, via Slate
"Under recently revised Food and Drug Administration rules, only gay men who have been celibate for a full year will be permitted to donate. That includes gay men in monogamous, long-term relationships. Heterosexual people who have unprotected sex with multiple anonymous partners are permitted to donate at any time. The de facto ban on gay blood donation is utterly unsupported by science and has been abolished by other countries—but the FDA remains extraordinarily hesitant to loosen rules on gay blood donation in America."
7. Queer Muslims exist – and we are in mourning too, by Samra Habib, via The Guardian
"We are now used to the fact that, every time a criminally misguided Muslim commits an act of violence, the entire religion and all its followers are questioned and placed under suspicion in a way that isn't replicated with other faiths. We – and this of course includes queer Muslims – have to take extra care walking down the street at night and entering our mosques for fear of Islamophobic attacks."
8. The Politics of Mass Murder, by Emma Green, via The Atlantic
"The scale of violence against Orlando's LGBT community is an outlier, but not uncommon; sexual orientation is the second-largest motivator of hate crimes in the United States. Brenda Abdelall, a program director at the legal-advocacy organization Muslim Advocates, said she expects possible retaliation against the Muslim community as a result of the Orlando attacks."
9. SURJ Statement on Pulse Shooting
"The same media outlets and talking heads that are pumping out anti-Muslim sentiment were using that same platform mere weeks ago to promote extreme anti-trans ideology and stereotypes of the queer community as 'bathroom bills' and hate legislation were passing."
10. The Orlando Killings and the Message of Muhammad Ali's Funeral, by Dave Zirin, via The Nation
"Never mind that by all accounts, we know that the shooter—whose name I will not write—was an American citizen. Never mind that he bought the automatic weapons legally, or was a violent misogynist, or worked for one of those shadowy global private security firms for almost a decade, or wasn't even religious. The fact is that powerful people are demanding their villain of choice. So it won't be the gun nuts, or those poisoned by seeing women as objects of violence, or the internal culture of these private security firms. It will be Muslims. That's their narrative of choice."
And finally, this powerful video from Familia: Trans Queer Liberation Movement: